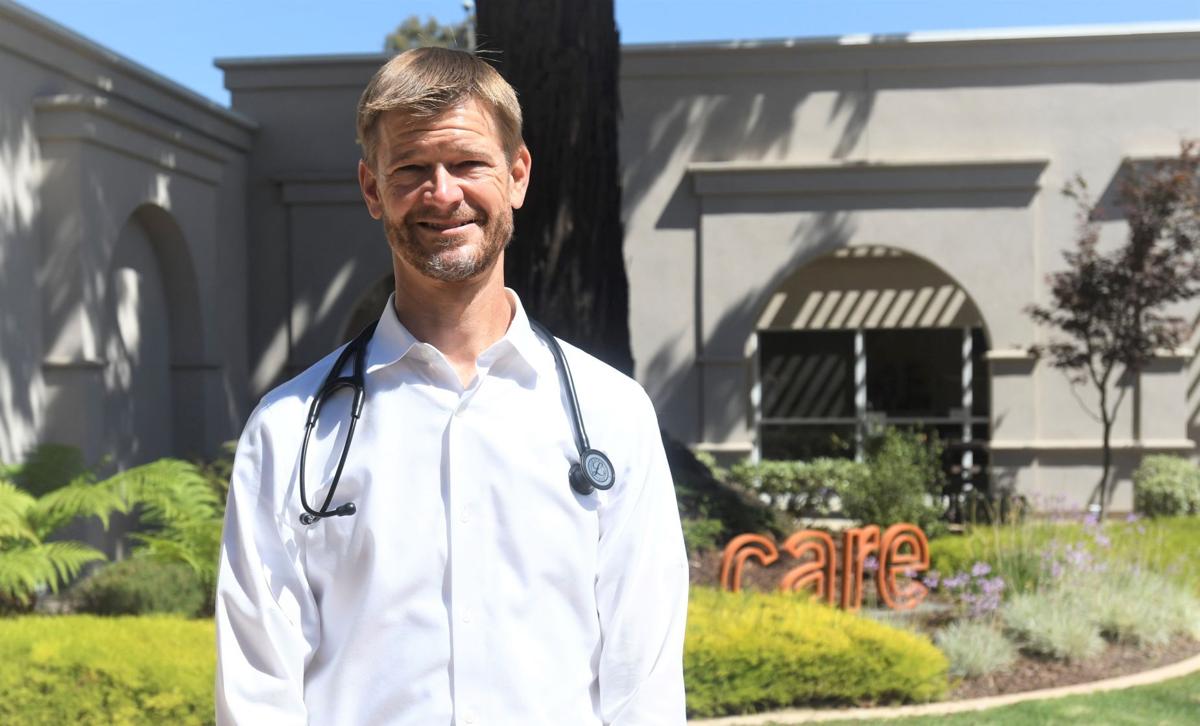 As Santa Barbara County navigates the COVID-19 pandemic amid continued closures and caseloads at local hospitals, doctors and infectious disease specialists on the ground are seeing firsthand the impacts of the virus' spread.
Doctors at Marian Regional Medical Center in Santa Maria have had to adapt quickly as cases increased in the city, with the hospital receiving anywhere between two and 10 new COVID-19 patients per day by early August, according to hospital spokeswoman Sara San Juan.
While cases appear to be decreasing in Santa Maria as of this week, the city has historically been the hot spot for the virus in Santa Barbra County since the beginning of the local epidemic. 
To gain a better understanding of the current state of the pandemic in the city, the Santa Maria Times spoke with three medical officers from Dignity Health Central Coast who work at Marian Regional as well as Arroyo Grande Community Hospital and French Hospital Medical Center in San Luis Obispo.
Answering questions are Dr. J. Trees Ritter, medical director of infectious disease for Dignity Health Central Coast, along with Marian Regional Chief Medical Officer Scott Robertson and Marian Regional Chief Nursing Officer Candice Monge. 
Question: Some people say it's hard to keep up with all the "changing" information about COVID-19, such as the effectiveness of masks, as scientists' understanding of the virus develops. What are some pieces of information about the virus and prevention that have changed over the past few months?
Ritter: Regarding masks, there really isn't the flip-flopping but more of a slight change in guidance. 
I think part of the confusion was that there was a rush to buy N95 masks, exclusively for caring for hospitalized patients, but not everyone needs an N95. The masking is encouraged because it prevents people who have infection from spreading it around them.
Robertson: The public perception at the beginning of the pandemic, whether an N95 was a protection for the wearer, was confusing. Even the cloth mask or the N95 isn't just protecting you, it's protecting others. 
Question: Has there been another illness in your career that has caused as much controversy as COVID-19? 
Ritter: Surely we've all dealt with smaller epidemics like this throughout our careers ... for example, HIV was also controversial. But never has the scientific community been questioned as much as it has been throughout the COVID-19 pandemic. 
There shouldn't really be as much controversy as there appears to be out there.
If we had a more unified response across the country, we would have been able to prevent more deaths.
Question: Do you have any advice for people as Labor Day weekend approaches? If people are wanting to gather in small groups with people outside their homes, what do you recommend they do? 
Ritter: Just don't. Everybody can get [COVID-19] from somebody they know and somebody they know really well. You should do everything you can to not spread it. 
Question: At some point this year, children and teens may be returning for at least partial in-person education. What understanding do doctors at Marian have right now with the most recent scientific data regarding how the virus impacts and spreads among children?
Ritter: What we do know in some recent data that was revealed in the past day or two, in the past weeks of July, is that kids aren't going to get as sick. Those of us that study infectious diseases know that isn't likely. Their hygiene practices and social patterns put them at higher risk for infection. Nothing at this point should be considered completely safe, so we should try to mitigate or eliminate the risk, rather than try to answer it completely. We've seen (successes) in places and we've seen failures in places. 
Question: Over the past two months, hospitalization numbers in the county have risen into the 70s and 80s, with Marian in particular seeing larger surges of patients. How has Marian been handling these recent surges?
Monge: We've prepared really well to care for a number of patients. We haven't hit a point where we can't care for them, but we need to continue to be ready for a future surge of patients.
Robertson: At the beginning of the pandemic, we took very proactive measures at Marian. Even with the very severe and unexpected surge, we were well prepared.
While we continue to be prepared for surges, there's always a maximum capacity, where you could have so much that you extend beyond your capacity. Fortunately, our communities have listened to public health for the most part. Most businesses have been compliant, with some pockets of exceptions. We continue to serve our patients in a way that all of our members on the clinical team have been very proud of. 
Question: Any last recommendations or things to add?
Robertson: I think it always comes back to some of our guiding principles: washing hands, wearing a mask, social distancing and staying home when you're sick. They're the basics, but they're important. 
Editor's note: This story was updated Wednesday to correct a quote from Dr. Ritter. He stated that HIV was also a controversial epidemic, not HPV. 
Concerned about COVID-19?
Sign up now to get the most recent coronavirus headlines and other important local and national news sent to your email inbox daily.