Lompoc's public parks have lost amenities and been the subject of frequent complaints from residents over the past couple years, but that trend may be set to reverse course in 2020.
Work is either taking place or in the early planning stages for multiple recreation areas, according to city officials, who have pointed to aging equipment and a lack of funds as among the main reasons for the parks' declines in recent years.
The city is awaiting word on whether it will receive grants from the state's Proposition 68 fund — a $4.1 billion bond measure that was approved by voters in 2018 to improve public parks, among other projects — so some of the projects are still unconfirmed. Others, however, are underway.
The RV campground at River Park is one of the areas already seeing improvements.
Workers are upgrading electrical service at eight campsites from 30 to 50 amp capability, and the city is planning to install a kiosk at the site that will be able to process electronic payments and eventually allow for online site reservations and payments.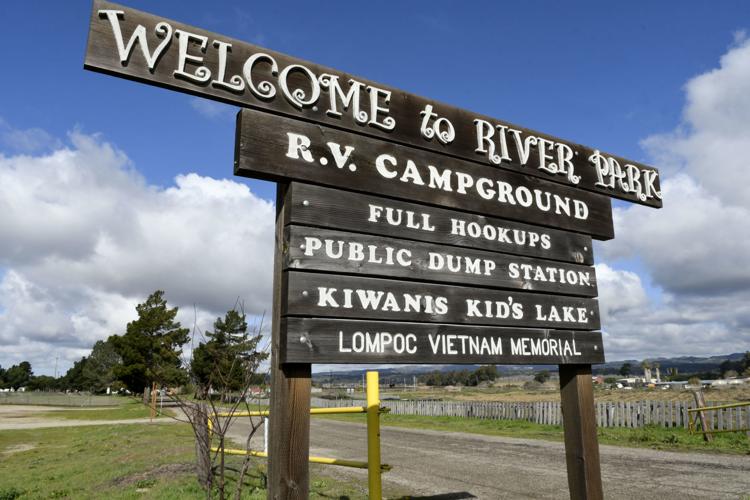 While those moves are expected to boost revenue and campers' experiences, further enhancements to the River Park campgrounds, as well as upgrades to other parks, are still dependent upon securing funding. In the meantime, city staff will remain focused on at least maintaining the grounds, according to Dirk Ishiwata, the city's facilities, fleet and park maintenance manager.
"The parks division is working on keeping parks operational and improving infrastructure whenever possible," he said. "Due to aging pipes, fittings and back flow devices, the parks experience frequent waterline/irrigation breakage and wastewater backups. It is imperative that maintenance is performed at all park locations on a continuous basis."
The poor state of several city parks was most recently highlighted during a September 2018 forum at which Ishiwata and City Manager Jim Throop described the issues facing the city in regards to its 15 parks that encompass more than 200 acres. Both men suggested during that event that declining city funds, and the resulting decline in parks staffers, played a key role in the parks' drop in quality.
The next few months could go a long way in setting the stage for what happens next.
The city is expected to find out by this spring whether it will be awarded up to $10 million that the city applied for in Prop 68 grants to make improvements at Johns-Manville and Pioneer parks. Additionally, city leaders have suggested that parks could be the beneficiaries of additional revenue generated by the potential success of Measure I2020, a 1% sales tax increase that will go before voters in the March 3 primary election.
If the funding becomes available, Ishiwata said the city will move forward with selecting and installing new playground equipment at Beattie Park, which had its play apparatuses removed in July 2019 after they were deemed unsafe.
Additionally, Ishiwata said, the city will begin making further improvements, one stall at a time, to the RV campground at River Park.
Regardless of the Prop 68 or Measure I2020 results, there are ways for community members to assist with sprucing up local parks: The parks division has implemented a volunteer program, as well as an "Adopt a Park" campaign. People can also share concerns with Recreation Manager Mario Guerrero Jr. by calling 805-875-8095.
Mayor Jenelle Osborne, in a conversation this month on Lompoc's outlook for 2020, said that improving parks would be among the city's priorities.
"With a limited budget, I'd love to get to that point where we're financially healthy and we can have some really exciting updates to some parks and that sort of thing, and I think we'll get there," she said.
"That's my positive outlook," she added. "We will get there, to the point that we can start investing in the parks and improving them and really improving that quality of life."
Willis Jacobson covers the city of Lompoc for Lee Central Coast Newspapers. Follow him on Twitter @WJacobsonLR.
Get local news delivered to your inbox!
Subscribe to our Daily Headlines newsletter.