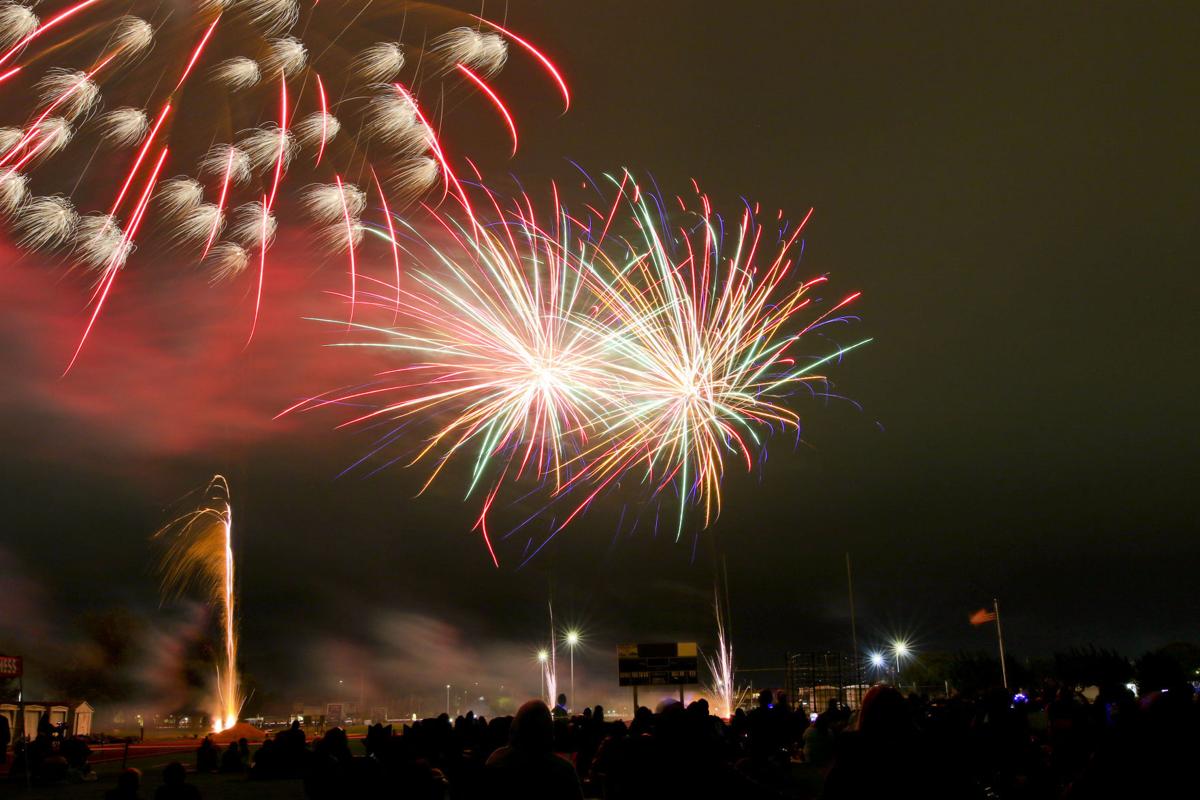 At the urging of the city's top public safety officials, the Lompoc City Council on Wednesday officially canceled this summer's Fourth of July fireworks show.
Police Chief Joe Mariani and Fire Chief Gerald Kuras both cited the COVID-19 pandemic and civil unrest taking place throughout the country as they shared concerns about safety and staffing if a fireworks show was to be held.
Mariani pleaded with the council to follow the lead of surrounding communities and call off the show.
"I know it's a really important thing and believe me, I would be the first to support you [keeping the show] if times were different," Mariani said. "I'm asking you to please use some prudent judgment. Can we just spare it for one year? I plead to you."
Councilman Jim Mosby, who had been the most vocal proponent of continuing with the show, stood down after Mariani's comments and immediately made the motion to call it quits on this year's event. His motion passed 5-0.
"I've never had the police chief plead with me on something, and as much as I want to celebrate Independence Day, I can't go against your plea," said Mosby, who minutes earlier had pushed to move forward with the event that he suggested was more important than just a fireworks show. 
"Understand my reason for changing my direction is the plea of the police chief," he later added. "He's never done that before up here. I can't go against it."
Wednesday's vote was likely the final chapter in a saga that saw the show originally canceled in January due to renovations at Huyck Stadium, only to be revived in March with a new host site, and then placed back in jeopardy due to the pandemic.
Kuras said he was concerned about Lompoc potentially being the only city in the area to put on a show. He suggested that such a scenario could draw in crowds of visitors from other areas and overwhelm the city's public safety departments while also putting community members at increased risk of contracting the coronavirus.
Mariani shared those concerns while noting that his department was spread thin after the sendoff of officers to other areas of the state that are dealing with massive protests in response to the killing of George Floyd, an unarmed black man who died last week in Minneapolis after a police officer knelt on his neck for more than 8 minutes. 
Mariani cited Tuesday night's peaceful march and protest through Lompoc while illustrating those concerns. That demonstration was the reason the City Council meeting, which had been scheduled for Tuesday evening, was postponed until Wednesday afternoon.
"We've been fortunate," Mariani said. "I got on my knees last night thanking God that things didn't erupt, because we didn't want the mayhem that I've seen in other cities. This is just not the time, folks."
Mayor Jenelle Osborne suggested moving the fireworks show from the Fourth of July to Constitution Day, which is celebrated Sept. 17.
That idea failed to gain any traction.
The city had already placed a $5,000 deposit with its pyrotechnic provider for the show, but those funds can be used for the 2021 event, city staff reported.
A fundraising effort led by Mosby had netted $10,400 from community members, businesses and other organizations. After throwing in the towel, Mosby said he would look to have those funds returned.
The next regular meeting of the Lompoc City Council is scheduled for Tuesday, June 16.
Willis Jacobson covers the city of Lompoc. Follow him on Twitter @WJacobsonLR.
Concerned about COVID-19?
Sign up now to get the most recent coronavirus headlines and other important local and national news sent to your email inbox daily.