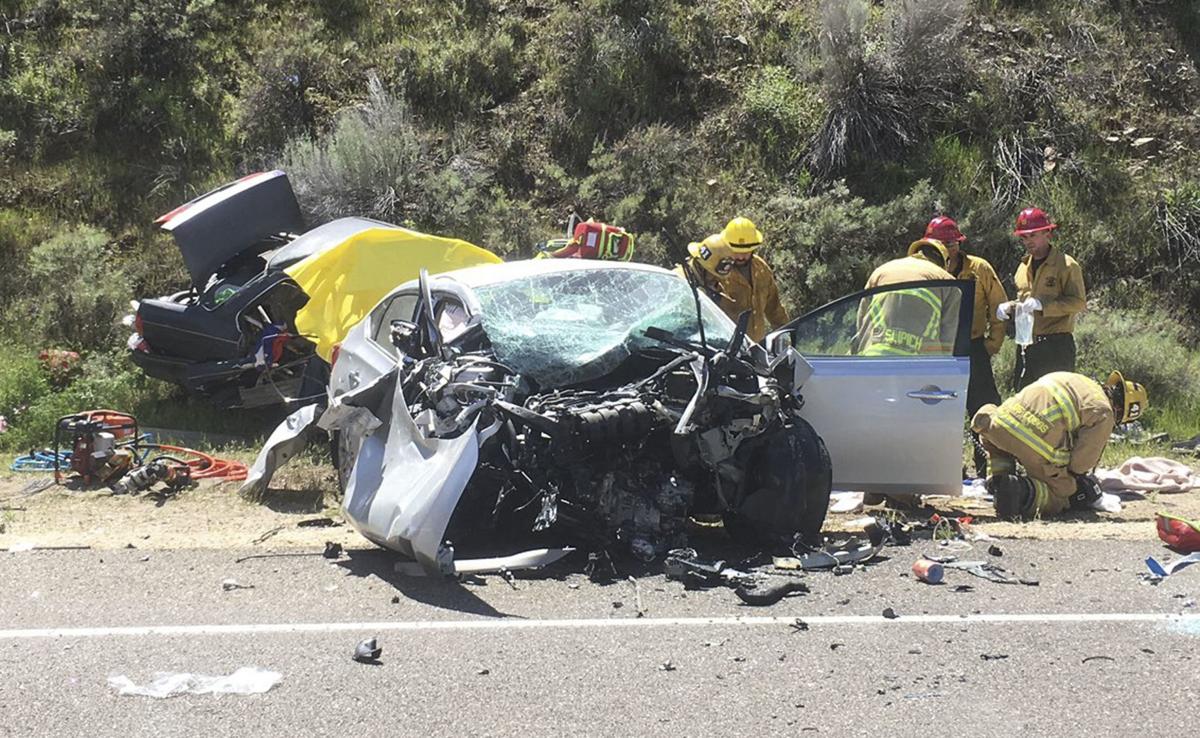 A pair of Bakersfield residents have been identified by the Santa Barbara County Sheriff's Office as the two people who died Saturday afternoon in a head-on crash on Highway 166, just east of Santa Maria.
Brian Scott Adams and Ashley Nicole Castillo, both 29, were killed when their 1992 Honda Accord collided head-on with a 2016 Nissan Sentra carrying three students from Cal Poly, according to the California Highway Patrol. The three students — Erica Kemp, 20; Mariana Silverman, 21; and Keilani Waxdeck, 20 — were all transported to local hospitals with minor to major injuries.
At approximately 12:34 p.m., Santa Barbara County Fire, Santa Barbara County Sheriff's Office and California Highway Patrol personnel responded to an area approximately 3 miles west of Rock Front Ranch. Upon arrival, personnel discovered two vehicles with major front-end damage on the right hand shoulder of the eastbound lane.
According to CHP investigators, Kemp, the driver of the Sentra, was traveling east in her vehicle at approximately 60 mph when, for unknown reasons, Adams swerved to the left over the center line and into Kemp's path. Kemp attempted to avoid the oncoming vehicle by moving to the right but ultimately collided with the right front of the Honda.
Adams and Castillo, his passenger, were pronounced dead at the scene.
Kemp, who complained only of minor pains, and Silverman, whose injuries include broken ribs and a collapsed lung, were transported by American Medical Response to Marian Regional Medical Center. Waxdeck was flown to Santa Barbara Cottage Hospital via CalStar medical ambulance with various facial and unknown internal injuries.
An investigation into the crash is ongoing. A toxicology report has been ordered for Adams.
Mathew Burciaga covers education in Santa Maria and the surrounding area for Lee Central Coast Newspapers. Follow him on Twitter @math_burciaga
Get local news delivered to your inbox!
Subscribe to our Daily Headlines newsletter.