"A Legacy of Strength, a Future of Hope" celebrated Black History Month by promoting diversity, recognizing historical figures and sharing poetry and song Wednesday afternoon at Hancock College. 
"It's an annual event that's been going on for a while, but every year we find new ways to bring something new to it," said Associated Student Body Government President Frankie Maldonado, a psychology major who organized the program with fellow ASBG students. "It's just really important to celebrate the diversity we have here at Hancock College. It's being able to come together and celebrate all the accomplishments of everybody, no matter what they look like or what race."
The hourlong event featured keynote speakers Hancock trustee Jeffrey Hall, Lawanda Lyons-Pruitt, president of the Santa Maria-Lompoc chapter of the NAACP, and Eleanor Snowden, former college staff member.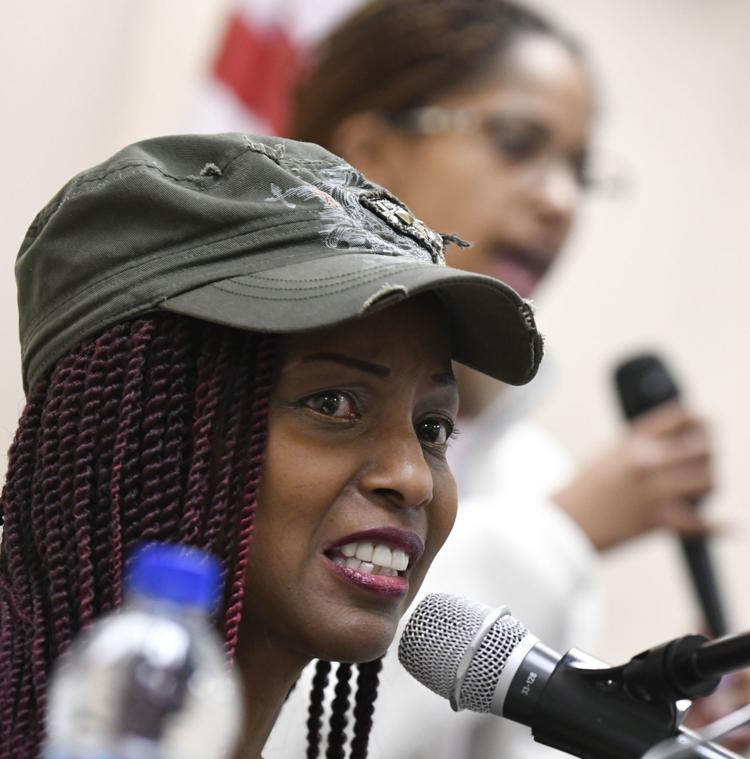 The celebration opened with mother/daughter duo Madison and Pamela Beebe singing "Lean on Me" and "Oceans (Where Feet May Fail)."
Hall then shared personal journeys while serving in law enforcement for nearly 40 years as part of Santa Barbara County Probation and the Federal Bureau of Prisons.
Hall, who worked in the psychology department in the last years of his career, said that even then blacks had a difficult time landing law enforcement jobs due to segregation.  
"So I stand on the shoulders of the people who became before me and made it possible," Hall said after the event.  
"To see a diverse crowd like today, especially for black history, gives me hope for the future. It gives me great joy," he said. "I'm happy Hancock put it on. For them to put on an event like this goes to show you it's all-inclusive."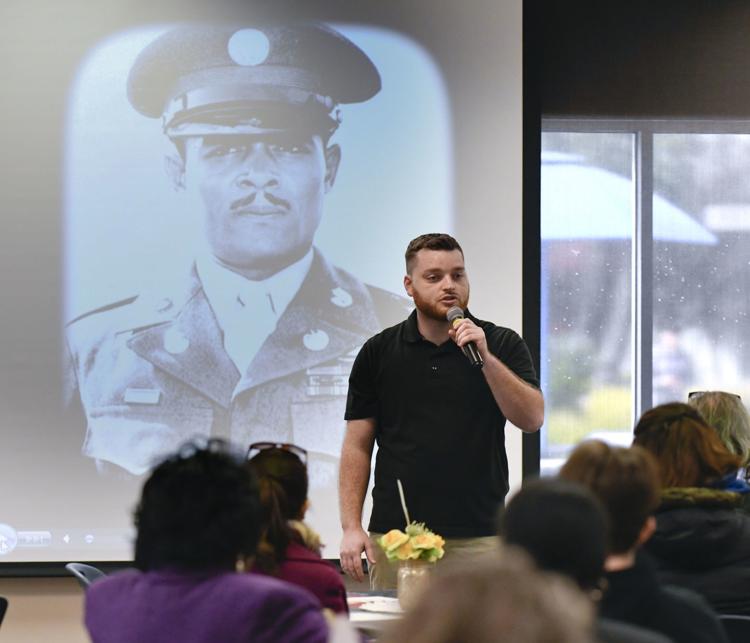 Film student Tyler Little constructed slideshows and video that played throughout. Little, who is an Air Force veteran, splashed the screen with images of historical figures such as Martin Luther King Jr., Harriet Tubman, Rosa Parks and Jackie Robinson and their accomplishments.
Little discussed the legacy of Edward Carter, a World War II Army veteran and Medal of Honor recipient.
"I got emotional reading [his] story. It gave me goosebumps," Little said.
He described how Carter, while enduring seven gunshot wounds, bravely killed six German soldiers and took two as prisoners to advance back to American tanks. His act of courage was honored by President Bill Clinton with the Medal of Honor on Jan. 13, 1997.
Little said Wednesday's event was important to him "because I feel like we're at a point where everyone needs to learn about everyone's history regardless of race. You learn about these things you may not have learned before that should be told to people."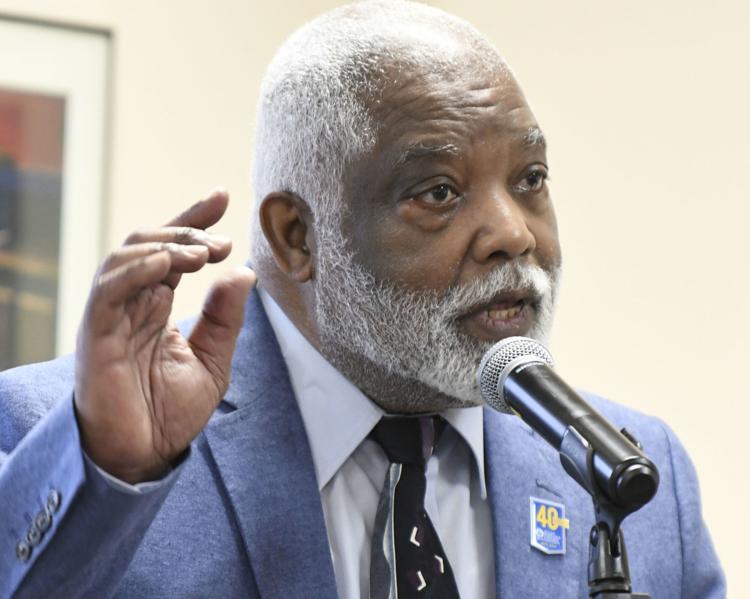 Lyons-Pruitt shared the history of the NAACP, but also how the event was much more than just celebrating black history.
"This is American history," she said.
Hancock student Leandra Burns then recited the poem "To Fear," which paints the picture of overcoming and closing the door on intimidation and failure.
Snowden concluded the celebration with "Lift Every Voice and Sing" by James Weldon Johnson, with the crowd joining in to sing "Lift every voice and sing, till earth and heaven ring, ring with the harmonies of liberty, let our rejoicing rise, high as the listening skies."