After 38 years providing Santa Maria Valley children a Montessori-method alternative to public education and a tumultuous year of COVID-driven regulations, The Children's House Montessori School announced last week it will not open its doors this school year.
"The economics of the pandemic situation definitely has an impact on our decision. I felt we had an obligation to parents to tell them we wouldn't be back this year because I was worried there were families just waiting to know if we were going to open. I still don't feel like we can give them a specific date," said Robin Palmerston, a founder and owner of the private school.
Family Partnership Charter School, which leases classrooms from Children's House, will remain open for the remainder of this academic year. Palmerston hasn't yet formulated a plan for 2020-21 and beyond.
The National Association for the Education of the Young Children estimates fully half of the nation's child-care facilities will fold permanently as a direct result of the pandemic.
"Without income coming in and with the extra challenging protocols, with smaller group sizes, extra staffing for health checks and cleaning when they were already on a really tight budget, it's really pushed them over," said Taundra Pitchford, child-care planning council coordinator with Santa Barbara County Education Office.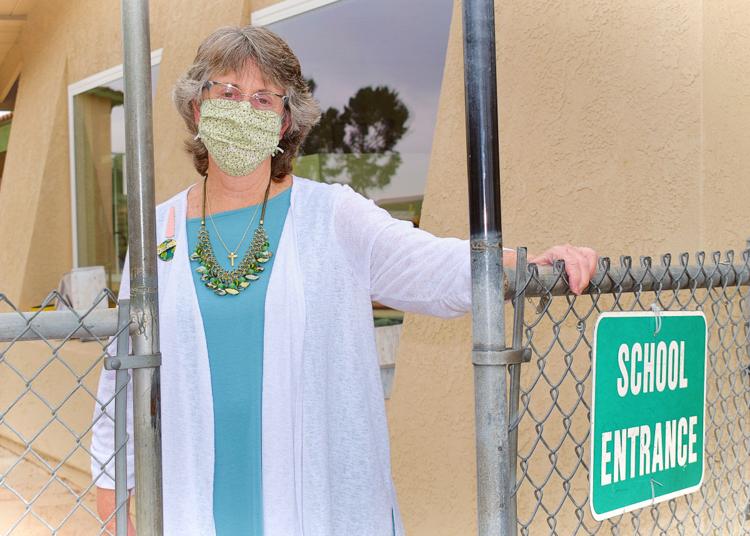 That's particularly concerning in Santa Barbara County, where child care have been stretched thin for years.
"We're trying not to lose any of them because there's already such a shortage that losing one center is devastating for us," Pitchford said.
The Children's House is among hundreds of private and public programs in Santa Barbara County providing before-school, full-day and after-school child care.
"Before COVID, it was already really challenging for child-care programs across the country. As families' wages lowered, we couldn't keep asking for higher tuition just to make the expenses, but many child-care providers qualify for subsidies personally. Even so, during the pandemic, private schools that were able to reopen before public programs were the glue, supported the families of essential workers," Pitchford said.
The Children's House may return in the fall, but the jury is still out.
"We know for sure at this point that this school year the preschool is not going to reopen. Announcing it gives us time to reevaluate as a school, and gives families an opportunity to look elsewhere if that's what they need," Palmerston said.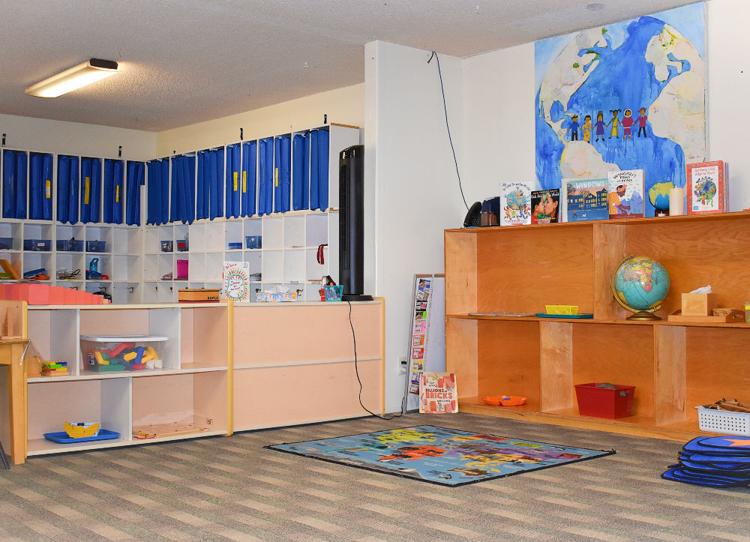 The Children's House Montessori opened its doors in 1982 as a cooperative effort of seven families who wanted to provide a Montessori-based alternative for their elementary-aged children. It provided a nature-based education focused on social responsibility and the larger world for children in preschool through sixth grade at the Haslam House on South Broadway.
Among those founding families were Robin and David Palmerston who, in 1986, purchased the business. Robin Palmerston already had served as the school's director and board president, so the transition was smooth.
When the property they leased went up for sale, the hunt was on.
"We couldn't figure out how to buy that one, and in order to afford a school site we had to put our house up for sale and find a place big enough for the school and our house," Palmerston said.
They found that spot on Foster Road in 1988, where they raised their own four children — Ryan, Mark, Cherise and Jeremiah — alongside thousands of others. Three of their children would later work on site before moving on to careers around the world. Ten of the Palmerston's dozen grandchildren also were educated on site.
Programs and facilities expanded to serve toddlers and the middle school set at parents' requests. Walls were moved to create more inside classroom space, play structures and pathways grew and evolved.
"It's the school that ate the house," Palmerston said.
From 1993 to 1996, The Children's House also operated a second campus at Grogan Park under contract with the city of Santa Maria. And in 2006, the public school partnership with Family Partnership Charter School provided increased access to campus.
COVID-19 wasn't the school's first enrollment, and thus financial, challenge.
The 1986 Space Shuttle Challenger disaster, and ensuing grounding of NASA's fleet, heavily impacted enrollment, but they climbed back into the saddle.
The Children's House initially handled the state's pandemic lockdown, but Palmerston foresees a much slower, or perhaps no, return to business as usual this go round.
"I feel like families took the order to stay at home very seriously. We originally thought that we would open in a couple of weeks. Of course, that changed," Palmerston said.
And changed, and changed again.
The Children's House summer school program didn't return, while Palmerston and her staff worked diligently to learn about and implement health and safety protocols that would allow them to return in the fall Classrooms were rearranged and additional cleaning measures were put into place to accommodate those recommendations and requirements.
"We can't prevent people from getting sick, but we can reduce the risk," Pitchford said.
Meanwhile, her own staff was impacted by the complexities of COVID-19. They had their own health concerns to consider, family members' health to consider, their own children to tend while schools across the board went fully remote. The Palmerstons themselves served as primary caregivers for their own elderly parents.
"Our child-care providers have been rock stars. They have been incredible. I'm hoping we can take this opportunity, because we are now are seen as essential workers, and build on this because the people who take care of the children of essential workers — health-care professionals, grocery store employees, all the ones able to work — were able to go because of the centers," Pitchford said.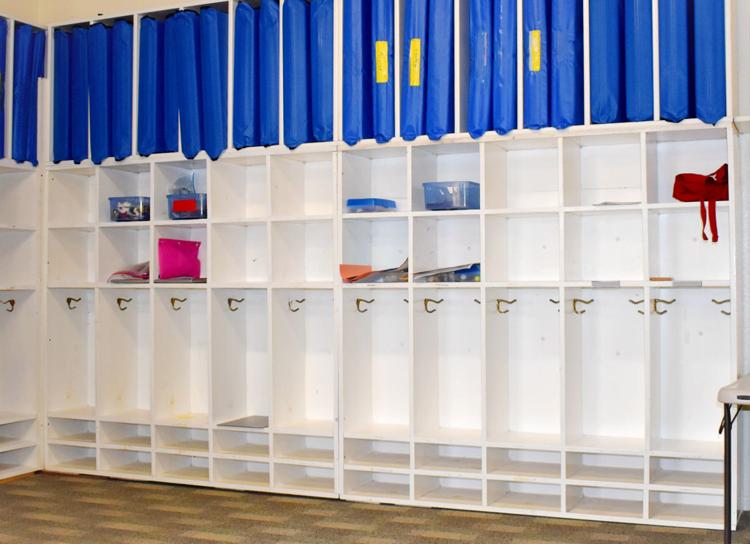 The Children's House began the new school year in August by opening three afternoons per week to support elementary school children and, at parents' request, met virtually for small group connection with preschool families.
"I think that the pandemic is calling us to reframe our thinking, think about education and what it means and what it can mean, think about whether education is only about academics or is it about the connections that teachers can have with the children and families and how to personalize education even in virtual format," Palmerston said.
Those connections have always been a source of pride for the Palmerstons. When families have experienced personal stressors, it has been the partnerships and relationships developed through their school that have provided the safety net for many of them.
"The connections aren't just with me or another teacher but families connecting with one another," Palmerston said.
Pitchford said she hopes their service in the nation's time of need serves as a wake-up call.
"We need to build on this because our child-care providers are underpaid, underappreciated and for many of them, there are no benefits," Pitchford said.
In spite of the turmoil and gut-wrenching decision, Palmerston remains focused on the positive.
"There's a lot to be celebrated. We've had grand-students come. There's been lots of connections. It's pretty cool that we have former students across the country, around the world," Palmerston said.
She holds out hope for the future.
"Both of these major challenges have been similar and I expect that the regrowth is going to be similar, but that it's going to take some time," she said.
Get local news delivered to your inbox!
Subscribe to our Daily Headlines newsletter.