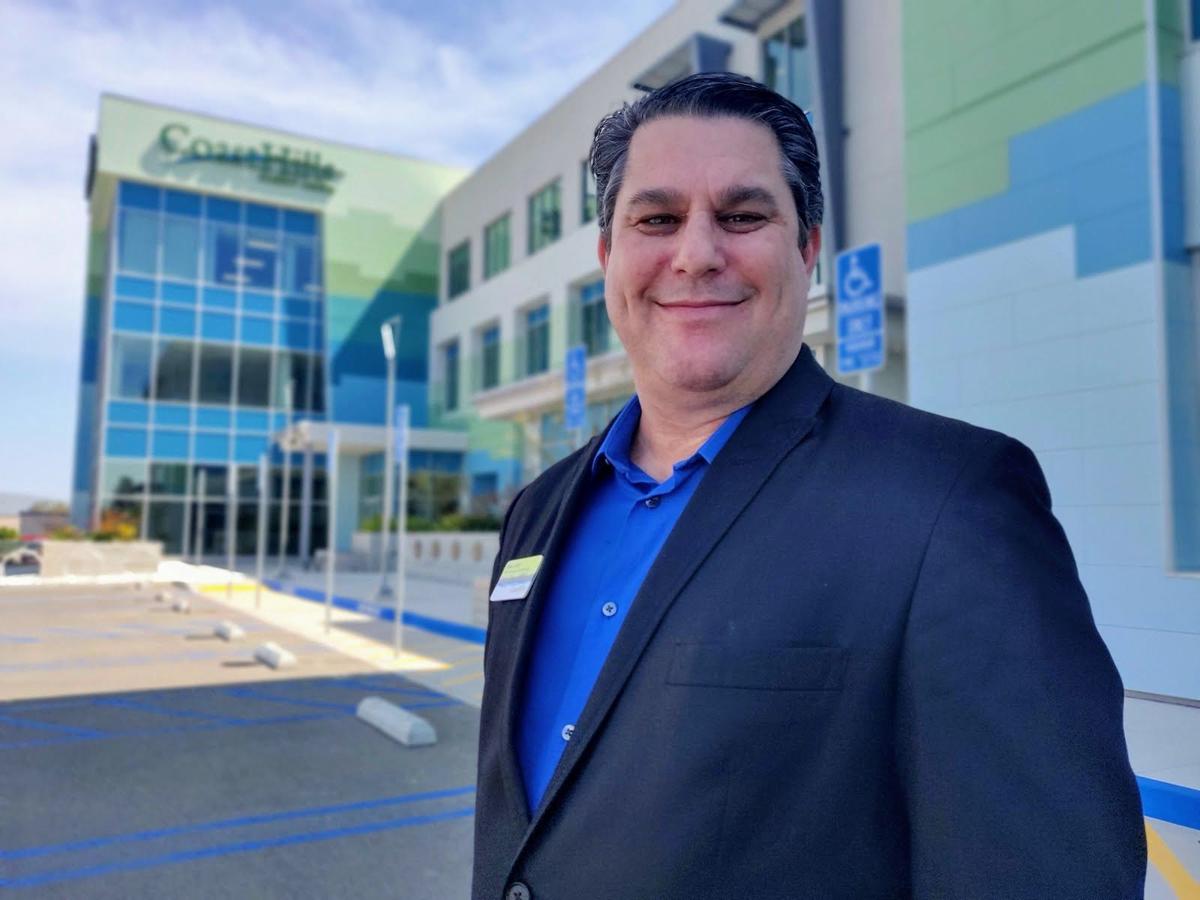 During his early years of adulthood, Chico Lusby faced a great deal of uncertainty.
The Lompoc native struggled to get by on his salary from Domino's Pizza, was eating only a meal, if that, per day, and would often spend his nights sleeping in the back of his pickup truck, which he would park in alleys. Lusby said he was offered what turned out to be a lifeline when a friend — who knew about Lusby's homelessness and had been letting Lusby use his home shower — suggested that he go to the Lompoc Food Pantry.
"I walked in and tried to explain myself, but, no questions asked, they gave me this huge load," Lusby said. "This is one of those times when you look back and you say your life would have been totally different had this organization not been there."
Now, decades later, and with so many people struggling, particularly amid the ongoing COVID-19 pandemic, Lusby is giving back to the organization that gave so much to him.
As the vice president of information technology at CoastHills Credit Union, Lusby has directed a $1,000 sponsorship to the Lompoc Food Pantry through the CoastHills "I'm All In" employee giving program. Lusby said he is hopeful his story and the donation will aid the food pantry and its clients, and also inspire others to give or at least stay strong during this coronavirus crisis.
"I want people to know this story, and, no matter how bad things are, don't give up," he said.
Lusby credits the Lompoc Food Pantry, which is run by Catholic Charities, with helping him get to where he is now. The weekly groceries he was able to obtain from the pantry helped him save the $250 he needed each month to rent the studio apartment in which he lived on I Street.
He said that support helped him continue his education and ultimately secure higher-paying employment.
The CoastHills "I'm All In" program is funded through staff donations and is completely voluntary, according to the credit union. Employees can give as little or as much as they choose, direct from their paychecks.
Each quarter, the names of five program participants are drawn at random and each gets to direct a $1,000 sponsorship to the local nonprofit of their choice.
The program typically nets about $20,000 per year in donations, according to CoastHills spokesman Joshua Scroggin, but is on track this year for $40,000.
The other four donations from the program this quarter were to:
The Cabrillo High School baseball program, from Card Services Specialist Christina Tonoli;
The Guadalupe Firefighters Association from Business Relationship Officer Crystal Perez;
The United Way of Santa Barbara County from Member Services Officer Francisca Barron; and
The French Hospital Foundation Breast Cancer Prevention Fund from Member Services Officer Patty Fontes.
The credit union also reported that the giving program used surplus funds this year to award $5,000 sponsorships each to CASA of Santa Barbara County, the Cabrillo High Aquarium, the Santa Maria Valley Humane Society, Make-a-Wish Tri-Counties and Shadow's Fund animal rescue.
In a separate move this month, CoastHills also donated more than 900 N95 protective masks to the staff at Lompoc Valley Medical Center.
Lusby, who has been participating in the "I'm All In" program since it was launched in late 2015, said he has been looking forward to the opportunity to direct funds. He said his choice of recipient was a no-brainer.
"I could go over to the food pantry and get fed," he said. "That was huge. I was given healthy food and items that I needed. Without the food pantry, I probably would have had to drop out of school."
The Lompoc Food Pantry, located at 325 North Second St., serves clients from 10 a.m. to 2 p.m. weekdays. In addition to providing food, the facility also offers assistance with utilities and home repairs for qualified clients, among other services.
For information on how to help support the Lompoc Food Pantry, visit www.lompocfoodpantry.org/items-needed.
For further information, or to inquire about becoming a client, call the Lompoc Food Pantry at 805-736-6226.
For more on the CoastHills "I'm All In" program, visit www.coasthills.coop/EmployeeAllIn.
Willis Jacobson covers the city of Lompoc. Follow him on Twitter @WJacobsonLR.
Concerned about COVID-19?
Sign up now to get the most recent coronavirus headlines and other important local and national news sent to your email inbox daily.