During a mountain hike with his family a few years ago in Colorado, Air Force Col. Anthony Mastalir found himself in a bind — he and his family members were lost on unfamiliar trails and were quickly losing daylight, according to a story recounted Friday by Maj. Gen. Stephen Whiting.
Ultimately, Whiting said, Mastalir put his daughter on his back and carried his son in his arms as he trekked for three hours to make his way back to safety, using only the distant city lights as a guide.
Whiting shared the anecdote shortly before Mastalir formally took command of the 30th Space Wing from Col. Michal Hough during a ceremony Friday morning at Vandenberg Air Force Base. Whiting, who is the commander of the 14th Air Force at VAFB, said he was confident that the same problem-solving and resolve that led Mastalir safely down that Colorado mountain will prove beneficial for the 30th Space Wing as it enters what Whiting described as "the second golden age of space."
"Like your hike, there may be a time in the near future where it seems like the path isn't clear and that the darkness is closing in," Whiting said. "And this is where I'm really speaking to the men and women of the 30th [Space Wing]: You can have faith, because Col. Mastalir has the tenacious character to lead you through those times, to take unfamiliar paths, to challenge assumptions and face conscious and unconscious uncertainties. And in the end, he will lead you to mission success."
Facing those future unknowns was an overarching theme during Friday's ceremony, which included an emotional goodbye from Hough, a rousing introduction from Mastalir, and even some jokes about one of the most contentious topics involving the base and the surrounding Lompoc community — the Western snowy plover.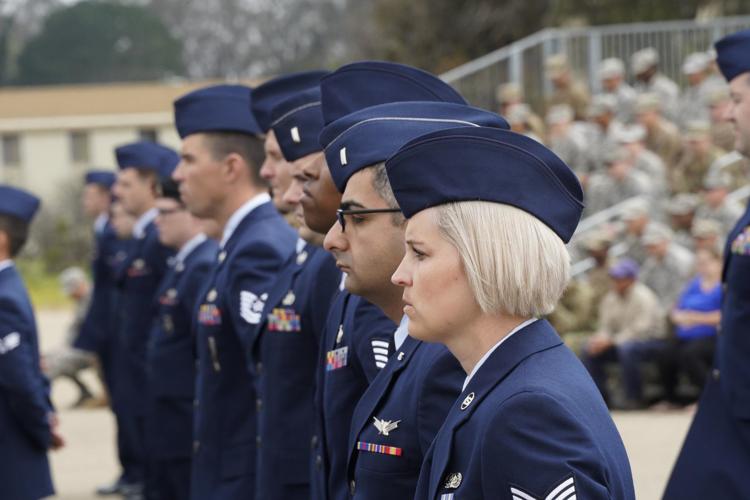 Mastalir, who opened his comments by noting that this job was a "dream come true" for him, said that there was "no doubt we are living in interesting times."
He pointed to the ongoing establishment of a new U.S. Space Command, for which VAFB will provide a critical role, as well as the federal government's desire to develop a U.S. Space Force as the sixth branch of the military, a move that was touted by Vice President Mike Pence during a visit to VAFB on Wednesday.
Mastalir also noted the new requirements needed for reusable equipment for space travel, a rise in venture capital investment for the commercial space industry, and even space tourism.
"All of these are likely to place increased demand on our launch providers, who will in turn look at our wing with increased demands for innovative range support," he said.
Given all of that, Mastalir said that range modernization is one of his top goals.
Councilman Jim Mosby and former mayor John Linn traveled to San Luis Obispo to deliver the signed petitions, which argue for the elimination of the restrictions at Lompoc's nearest beach, to the Coastal Commission during the first day of this month's meetings. The move came less than two months after Lompoc City Manager Jim Throop drafted — and current Mayor Jenelle Osborne delivered — a letter to the commission asking that it not only consider eliminating the closures, but that it also open the beach up to recreational fishing.
"Make no mistake, building the range of the future is the No. 1 priority for our [wing]," he said.
While Mastalir expressed excitement about his road ahead, Friday marked the end of the road at VAFB for Hough, who will go on to lead an ROTC unit at the University of Virginia.
Hough, who took command of the 30th Space Wing on June 9, 2017, said that as he reflected on his two years as commander, five words kept coming to mind: "I don't want to go."
He said that the relationships he developed both within the military and the surrounding communities, as well as the natural amenities of the Central Coast, will be among the things he misses most.
"I must go because nobody wants a former wing commander hanging around," said Hough, who at times became overcome with emotion as he spoke. "And more importantly, I need to get out of the way because the wing has an outstanding new commander in the form of Col. Mastalir."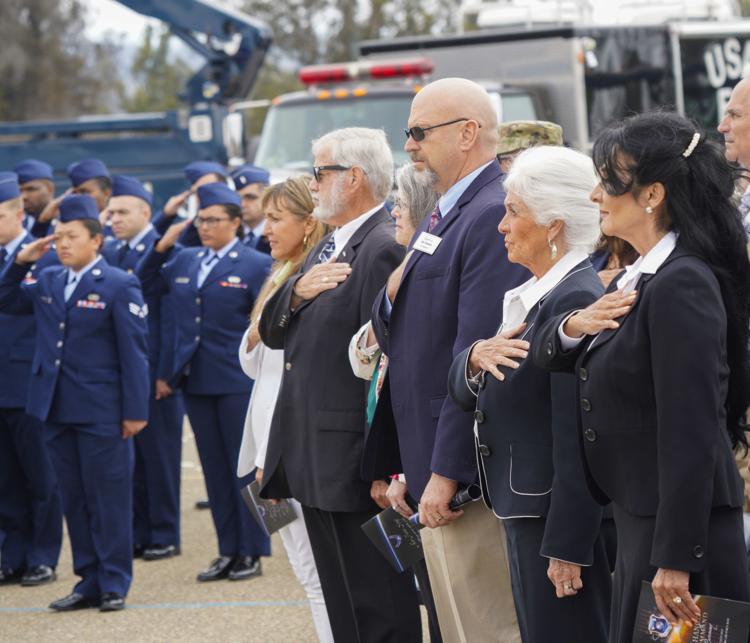 Before Hough relinquished command, Whiting shared some of the highlights of Hough's term as commander.
The past two years saw the base host 28 rocket launches, the most in such a span since 2000, Whiting said. Additionally, Hough oversaw NASA's 2018 InSight Mission to Mars, which was the first-ever interplanetary mission to originate from the West Coast of the U.S., and he was also commander for the first two ground-based rocket booster landings on the West Coast, as well as the final Delta II rocket launch.
"And I haven't even mentioned yet what may have been your most daunting mission: protecting the snowy plover," Whiting said, drawing laughs from the audience.
The snowy plover is a small bird species that nests along the coastline and is categorized as "threatened" by the U.S. Fish and Wildlife Service. Because of that designation, base officials have for 20 years instituted annual restrictions at Surf Beach, the nearest publicly accessible beach to Lompoc, throughout the birds' nesting season from March through September.
The restrictions, which can lead to beach closures if violations reach a certain level, have been a constant point of contention for many in the Lompoc community, and city leaders this year have begun reaching out to the California Coastal Commission to have the measures removed.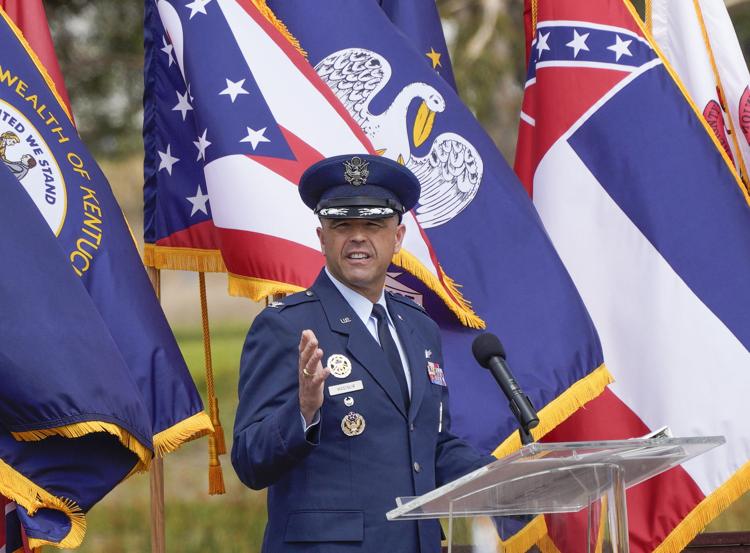 Whiting said Friday that Hough had done such a superb job protecting the plover that a family of them is now living in his own front yard.
"I have to admit, we're now concerned, Mike, that you're about to restrict our use of our house from May through September given this new development," Whiting said, again eliciting laughter from the audience.
Before wrapping up his comments, however, Whiting had more serious advice for Mastalir.
"Never lose sight of the city lights as you journey down the path of command," he said, referencing the mountain climb.
Mastalir concluded his speech succinctly.
"We have a lot of work to do," he said, "so let's get started."
071219 VAFB Change of Command 04.jpg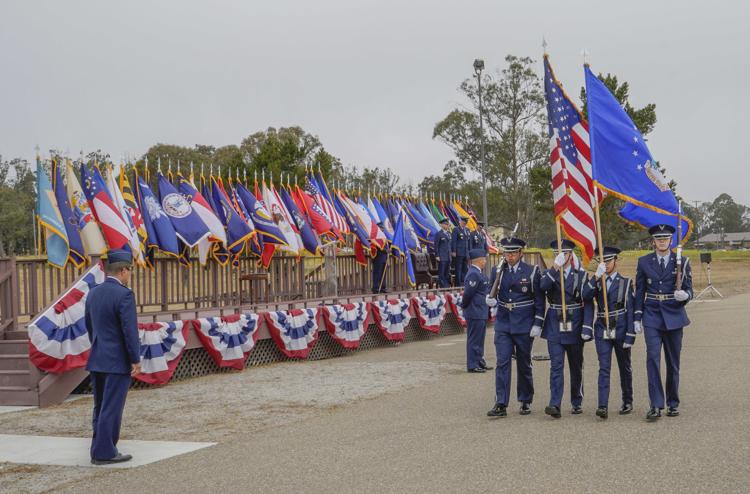 071219 VAFB Change of Command 01.jpg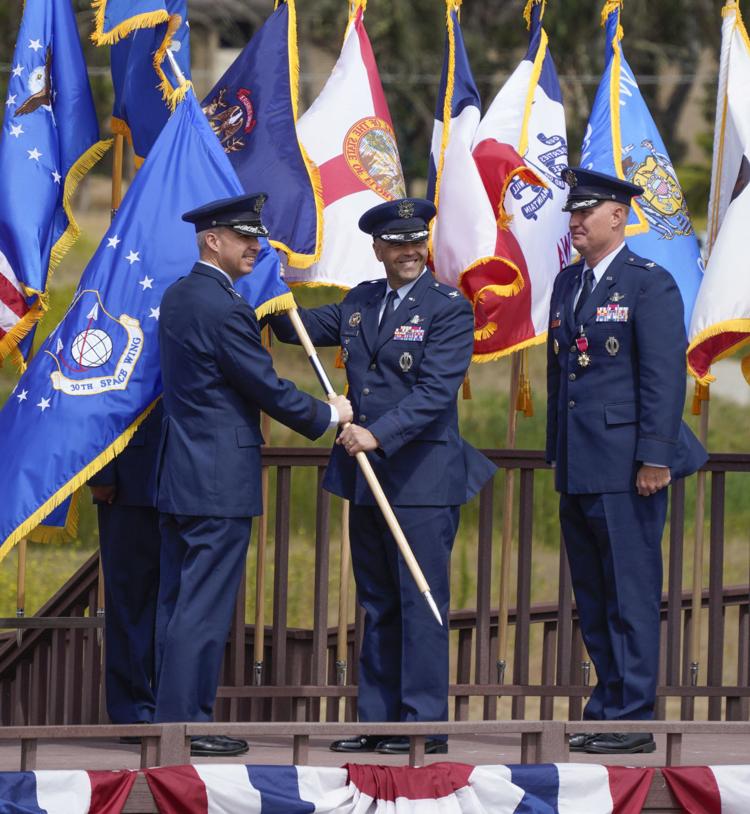 071219 VAFB Change of Command 02.jpg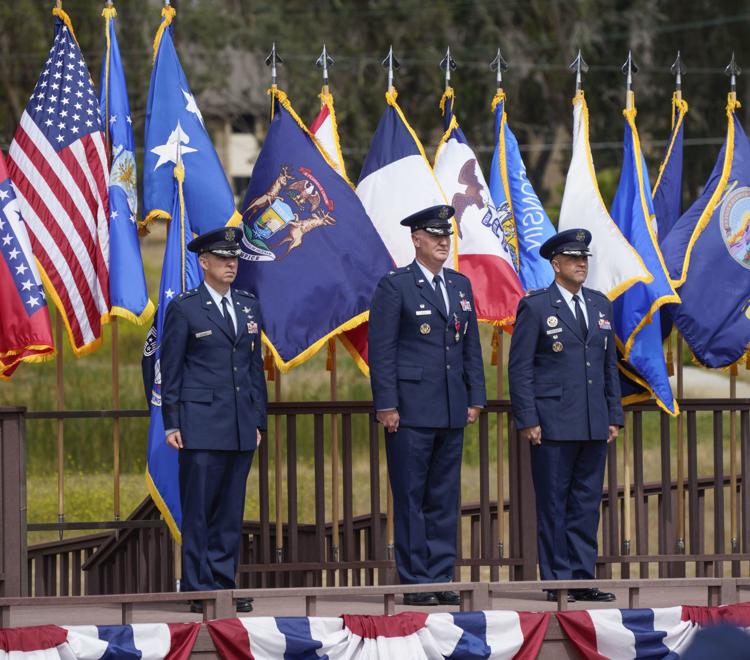 071219 VAFB Change of Command 03.jpg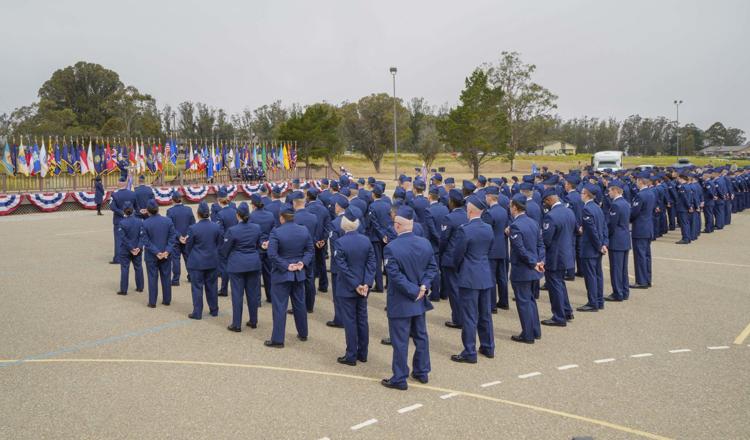 071219 VAFB Change of Command 05.jpg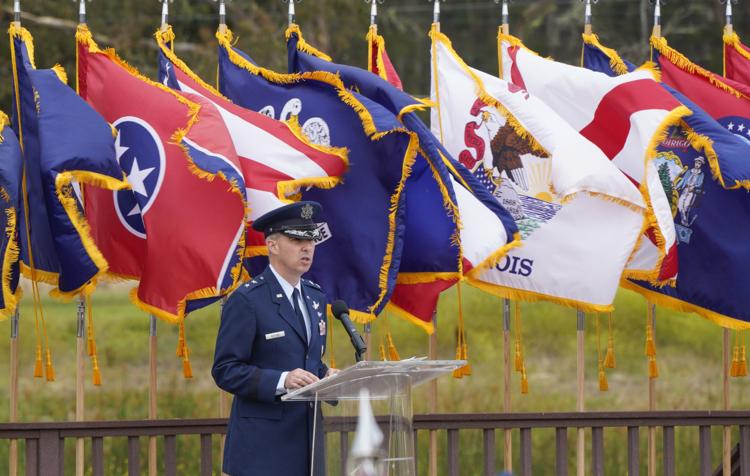 071219 VAFB Change of Command 06.jpg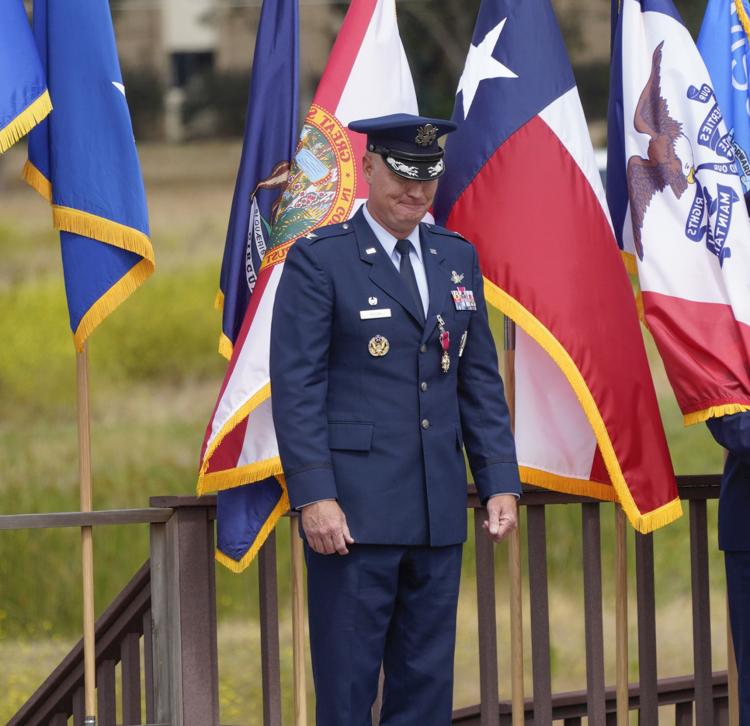 071219 VAFB Change of Command 07.jpg
071219 VAFB Change of Command 08.jpg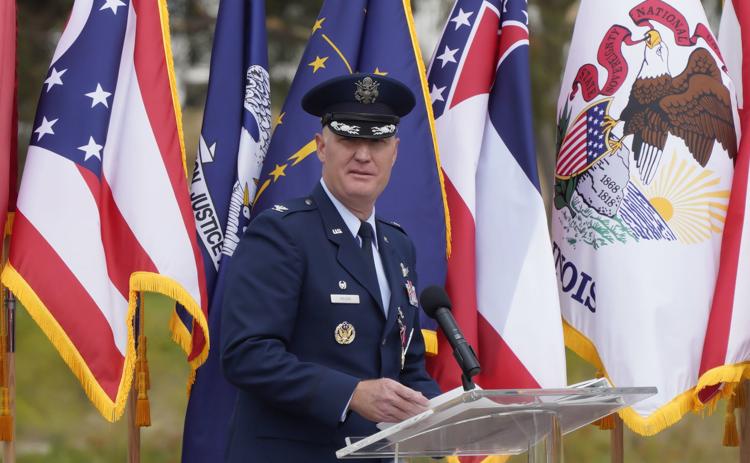 071219 VAFB Change of Command 09.jpg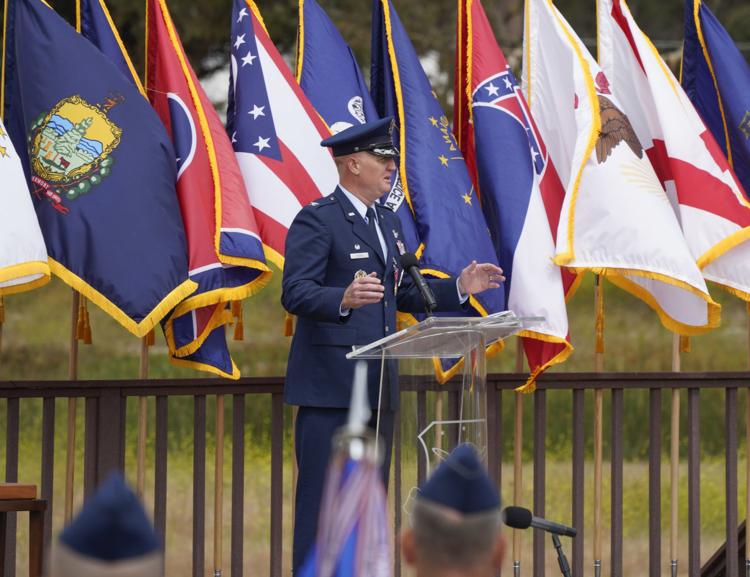 071219 VAFB Change of Command 10.jpg
071219 VAFB Change of Command 11.jpg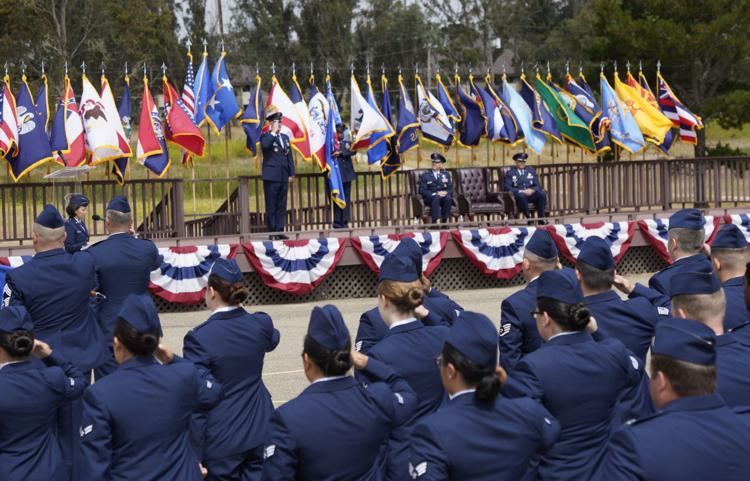 071219 VAFB Change of Command 12.jpg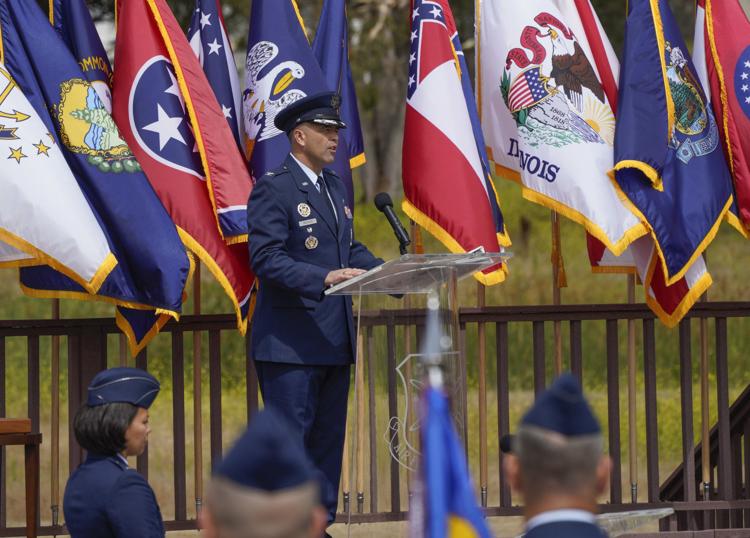 071219 VAFB Change of Command 13.jpg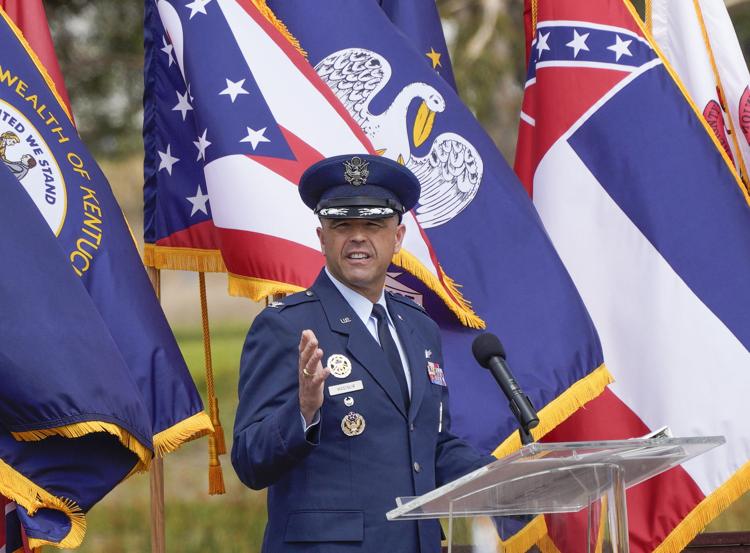 071219 VAFB Change of Command 14.jpg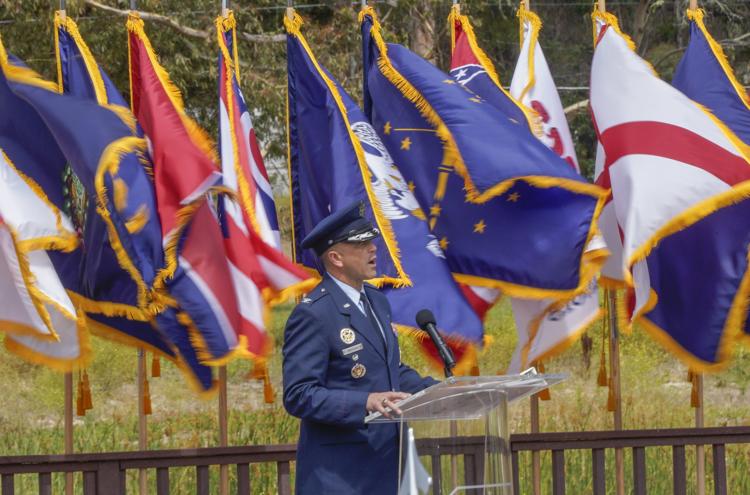 071219 VAFB Change of Command 15.jpg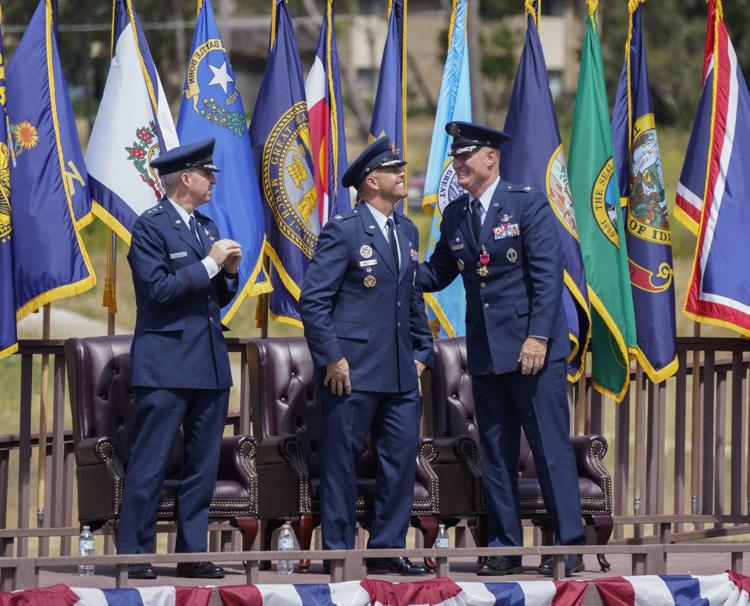 071219 VAFB Change of Command 16.jpg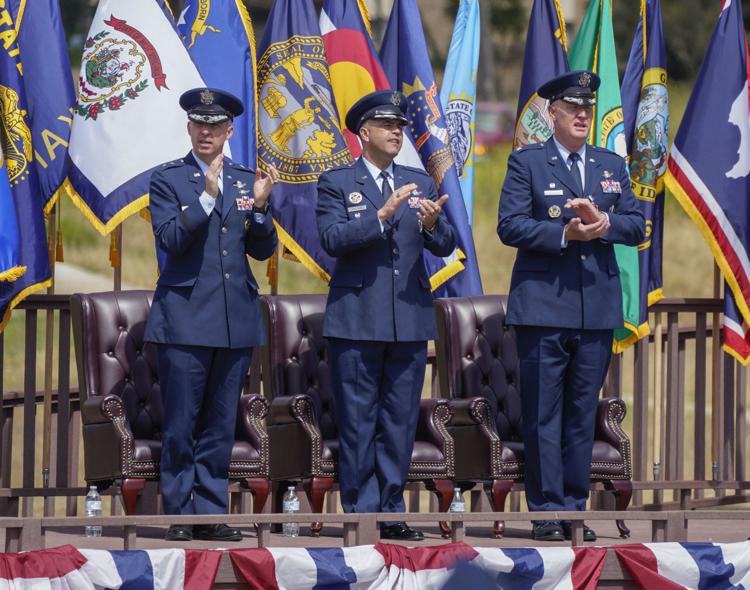 071219 VAFB Change of Command 17.jpg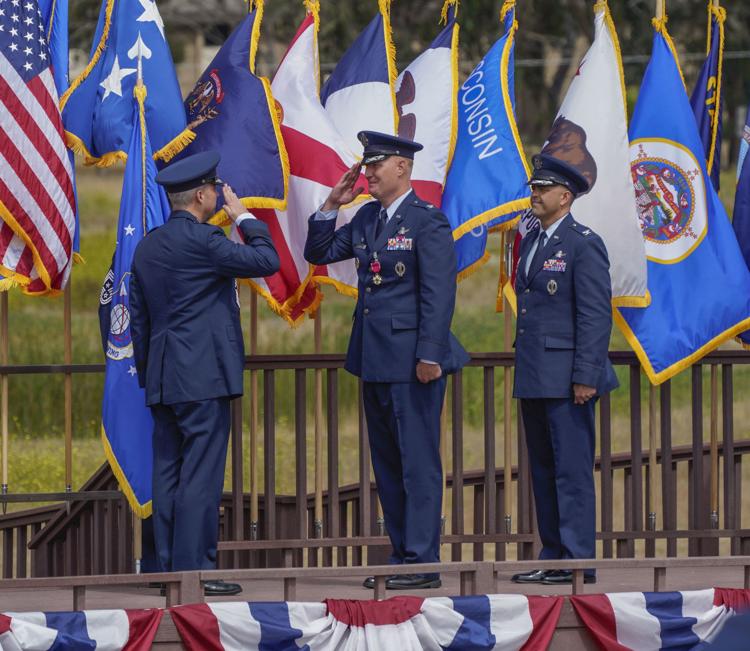 071219 VAFB Change of Command 18.jpg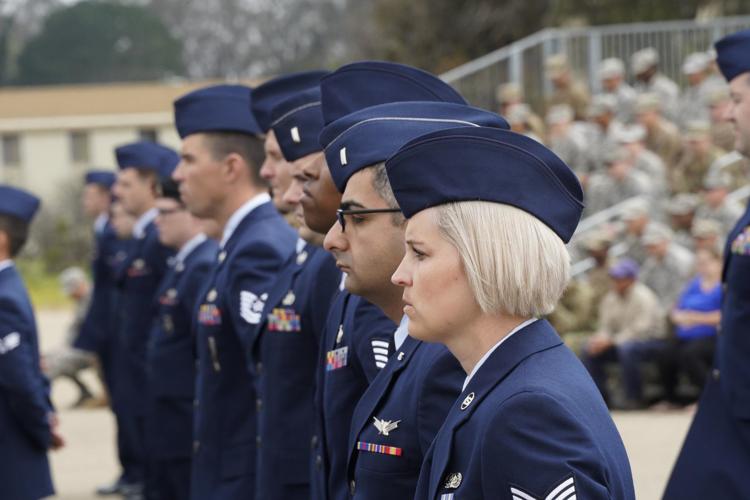 071219 VAFB Change of Command 19.jpg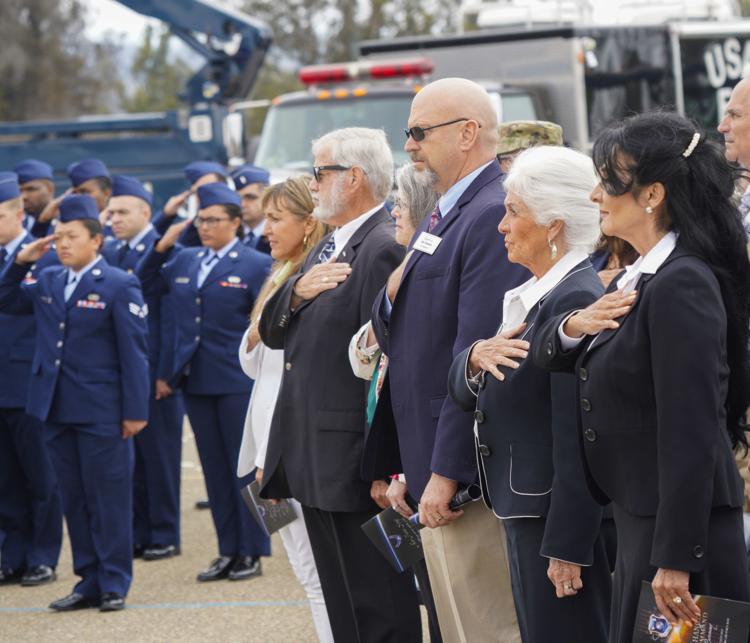 071219 VAFB Change of Command 20.jpg
Willis Jacobson covers the city of Lompoc for Lee Central Coast Newspapers. Follow him on Twitter @WJacobsonLR.
Get local news delivered to your inbox!
Subscribe to our Daily Headlines newsletter.