Hundreds of Lompoc community members, including many children and families, celebrated "Healthy Lompoc Night" by getting active Friday evening.
The event, which spanned a few blocks of downtown, marked the final Old Town Market gathering of 2019.
The summer series, which was organized by the Lompoc Valley Chamber of Commerce and sponsored by the Chumash Casino Resort, began July 5.
Friday's health-themed event, which was coordinated by the Lompoc Valley Community Healthcare Organization, focused on active living and healthy eating, among other topics.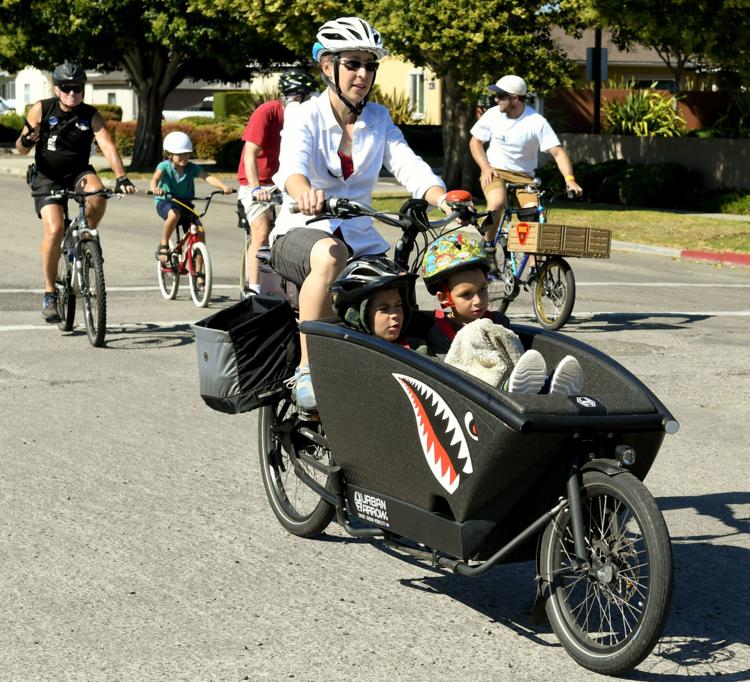 You have free articles remaining.
It served as a replacement for the Open Streets event that had been held in downtown Lompoc each of the past two summers.
The gathering kicked off with a "Ride with the Mayor" bicycle cruise led by Lompoc Mayor Jenelle Osborne.
There were also activity areas for children, walking tours, information on a variety of health-related topics and a farmers market with fresh produce.
The Lompoc Family YMCA and the Healthy Lompoc Coalition were among the participating organizations.