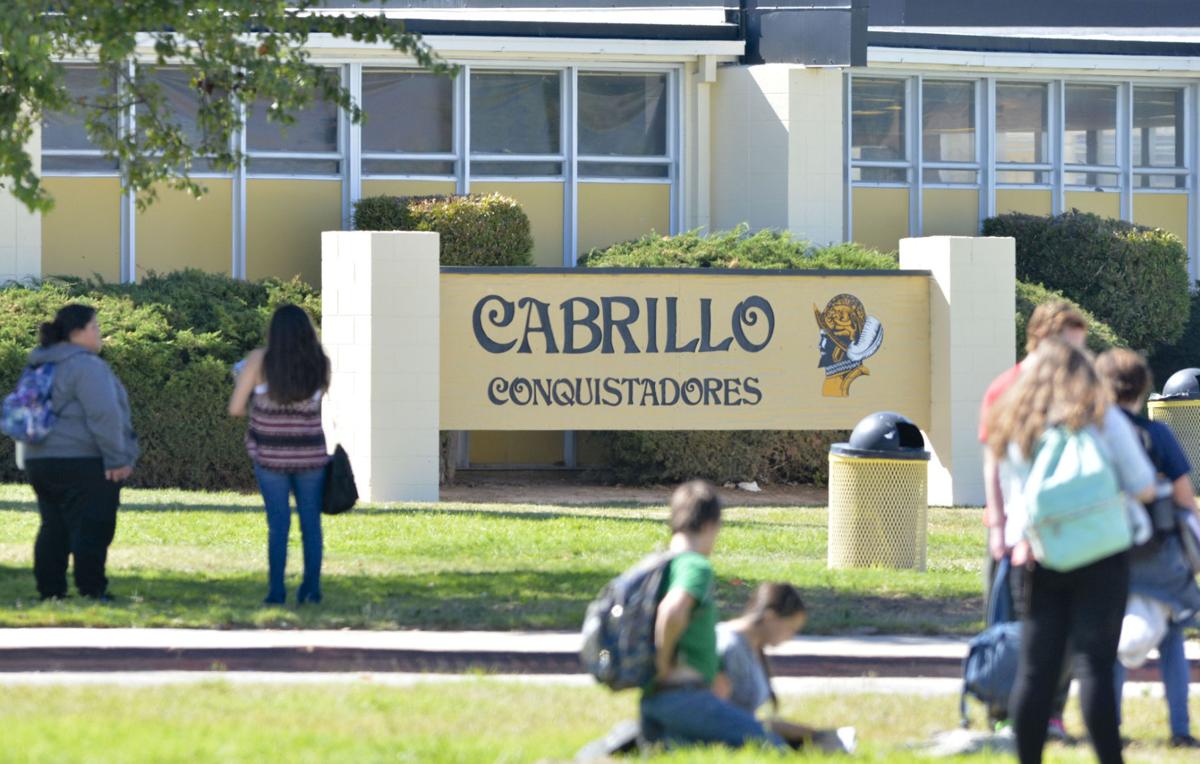 With debates taking place around the country regarding the appropriateness of school and professional sports teams' names, at least one Lompoc resident is making a push to rid a local high school of ties to its namesake.
Barry Marks, a former employee of Lompoc Unified School District, addressed the LUSD board of education Tuesday and asked that members consider changing the name of Cabrillo High School.
Marks, in making his case, cited historical documents that claim 16th century explorer Juan Rodríguez Cabrillo, the school's namesake, engaged in and/or benefited from systems of slave trade and other atrocities against native peoples.
"My question to the board is: Is this the kind of person you want to aggrandize by naming a high school after him?" Marks said. "Is this the kind of model you really need to use to make the young people here feel (like) members of their community?"
Cabrillo High School's mascot is the "Conquistadores," a term that applies to mostly Spanish soldiers and explorers. Marks also took issue with that name as he noted that many of the Spanish explorers, and Cabrillo in particular, "conquered people, not land."
None of the members of the board directly responded to Marks' comments, although board member Bill Christen did ask Marks to clarify that he was indeed asking that LUSD change the name of the high school that was founded in Vandenberg Village in 1965.
"Cabrillo High School is now celebrating its 50th anniversary under that name," Christen said. "It's already been named."
Marks confirmed that renaming the campus was his desire.
"I can't be proud of that (name)," Marks said. "I can't be proud of a man who enslaved people. I can't be proud of a man who, as Donald Trump says, was a rapist when dealing with the women and children. I think 50 years was enough time to deal with that and it's time to move on. It's time to have some life-affirming options that kids can feel proud to emulate."
Marks offered up a pair of alternate names: Sacagawea High School, after the Native American woman who aided on the Lewis and Clark Expedition, and Burton Mesa High School, with "Chaparral" as a nickname.
"(The nickname) doesn't have to be an animal or a human being; it can be something that's very important to our community," Marks said. "More important than that, it's time to recognize that the Cabrillo Conquistadores represent a time in history that we don't need to emulate and we don't need to consider as a model for our schools or our community."
Board President Steve Straight, who has been associated with LUSD for more than 50 years, said after Tuesday's meeting that he had never heard someone have such objections to the Cabrillo name. That sentiment was shared Wednesday morning by Cabrillo High Principal Jeff Wagonseller.
"I was taken aback," Straight said. "I've never heard that particular statement before, but it was interesting. Mostly, people are proud of the name and the school. They take it to mean 'Conquistadores: We conquer all.'"
LUSD's Cabrillo High School — which opened this school year with 1,365 students, the most in the district — isn't the lone institution to be named after Juan Rodríguez Cabrillo. There is also a Cabrillo High School in Long Beach, a Cabrillo College in Aptos, middle schools in Ventura and Santa Clara, and elementary schools in Hawthorne, Malibu, San Diego, San Pedro and Upland.
The explorer is so revered in the state that Sept. 28 — which, this year, is on Monday — is annually celebrated as "Cabrillo Day."
Straight said he didn't anticipate the local school being renamed but added, "I'll see what the other (board members) think. I can't speak for them."
Willis Jacobson covers the city of Lompoc for Lee Central Coast Newspapers. Follow him on Twitter @WJacobsonLR.
Get local news delivered to your inbox!
Subscribe to our Daily Headlines newsletter.