A Lompoc couple joined in marriage at a historic city landmark this past weekend, and in doing so made some local history of its own.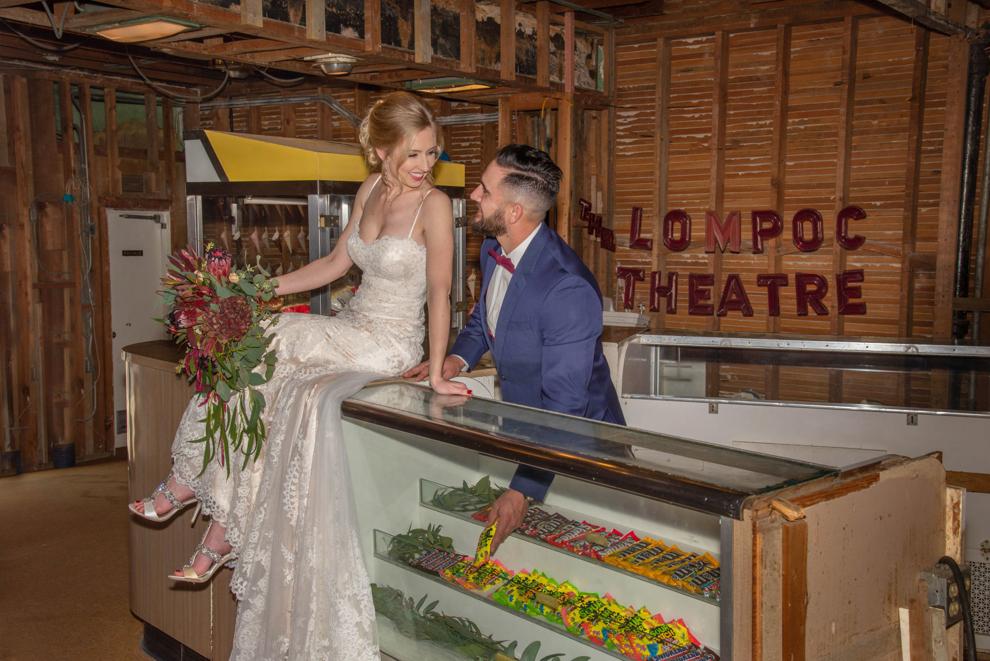 Libby Janatsch and Matt Samaniego got married Saturday at the old Lompoc Theatre in what was the first formal event — requiring city permits and inspections — at the theater since the Lompoc Theatre Project group took ownership of the building nearly three years ago to begin its goal of restoring the venue.
While that piece of history was a noteworthy milestone on its own, a member of the restoration group noted that, as far as anyone could tell, the wedding was the first to take place on the theater's main stage in its 92-year history.
Janatsch is a fourth-generation Lompocan and her now-husband also has generational ties to Lompoc, though he was not born in the city.
"Both the bride and groom love Lompoc and would like to celebrate their marriage in historic Lompoc venues," Kathleen Janatsch, the mother of the bride, said prior to the event, after noting that the post-wedding reception would be held at the Lompoc Veterans Memorial Building. "This wedding has been a labor of love. The Theatre Project volunteers have been super helpful and supportive in having the first wedding at the theater.
"They say it takes a village to raise a child — I say it takes a village to have a wonderful wedding," she added.