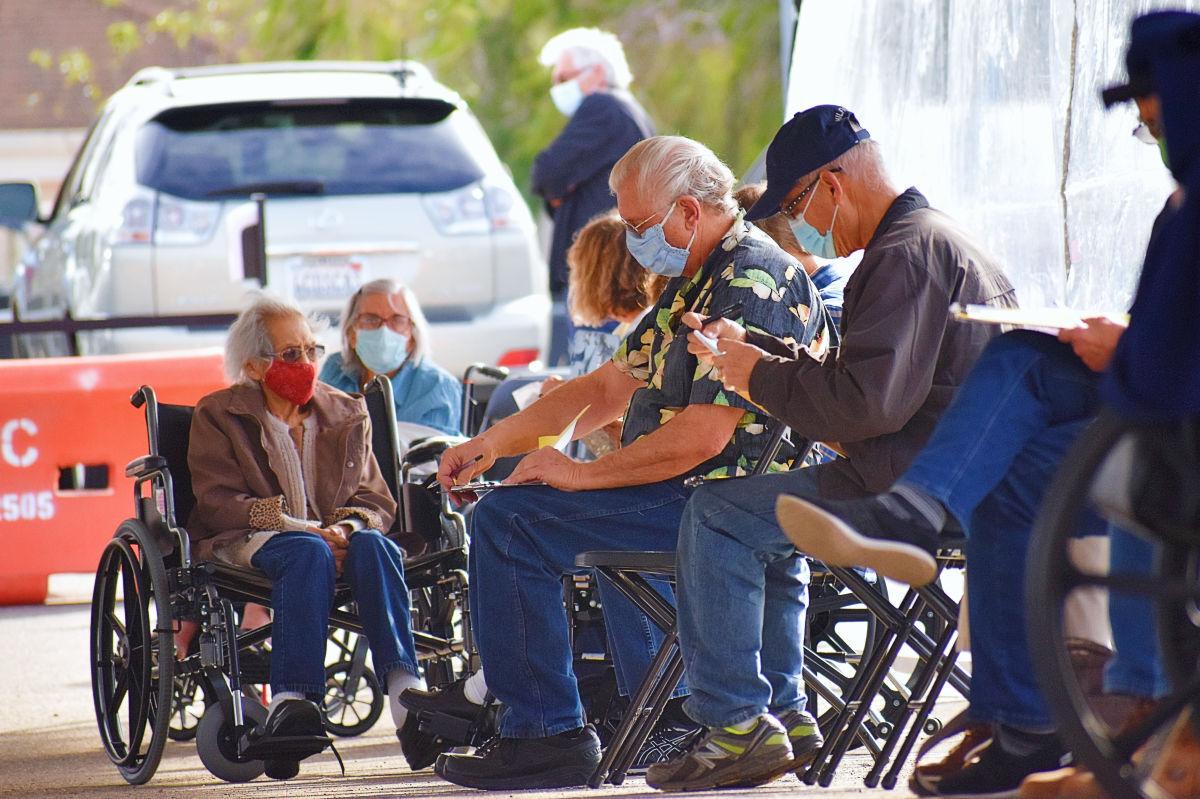 Santa Barbara County's elderly and Latinx residents continue to be impacted by COVID-19 at disproportionate rates compared to their population size, according to demographic data from the first nine months of the pandemic.
The most recent demographic COVID-19 data from the county accounted for cases through late September, prior to a major surge in cases that began in November. However, a number of demographic trends have remained fairly consistent over the months. 
At a COVID-19 press conference on Friday, county Public Health Director Van Do-Reynoso said 57% of cases from mid-March through Dec. 31 were among Latinx and Hispanic residents, who make up 46% of the population. 
Meanwhile, White residents made up 15% of cases, despite accounting for 43% of the population, she said.
"While [COVID-19] is novel, the disparate impacts of the COVID-19 pandemic on Santa Barbara County's communities of color is deeply rooted in the historic and ongoing social and economic inequalities that lead to persistent racial disparities in health status," Do-Reynoso said. 
Hispanic and Latinx residents also made up 67% of hospitalizations for COVID-19, compared to 23% among White residents, according to demographic data. 
As of late September, rates were similarly high, with Latinx and Hispanic people accounting for 65% of the cases and 75% of hospitalizations, while Whites accounted for 9% of the cases and 19% of hospitalizations.
Most recently, COVID-19 deaths have more evenly split between the two groups, with Latinx residents making up 50% and White residents making up 49%, according to Do-Reynoso.
When it comes to age demographics, the majority of cases were among residents ages 18 to 29. However, 69% of COVID-19 deaths were among those 70 and older, who make up 11% of the population. 
Officials said that death rate is mostly due to high numbers of COVID-19 outbreaks at skilled nursing facilities and other elderly living facilities throughout the county. 
Updated demographic data is available on the community data dashboard, located on the county Public Health Department's data page at publichealthsbc.org/data.
Santa Barbara County Public Health officials also gave updates about vaccine allocation on Friday, confirming that appointments will open to educators, child care professionals, and agriculture and food workers on March 1. 
On that date, the state also will begin requiring counties to split vaccine allocations by giving 70% to those 65 and older and 30% to other 1B groups, Do-Reynoso said. However, the logistics of the process, as well as the state's transition to a third-party vaccine distribution, remain unknown.
"The next few weeks will be a time of transition for vaccine distribution as we await information from the state," Do-Reynoso said. 
Despite vaccines still not being available to educators, elementary schools with approved reopening plans will be able to resume in-person instruction as soon as next week if the county's case rate continues to drop, officials said.
While many educators are clamoring for vaccine access, Health Officer Dr. Henning Ansorg said teachers can rely on robust safety plans as well as proof of low COVID-19 transmission rates among children. 
"It is uniformly shown that especially in elementary schools, spread of the virus is much less frequent … We feel strongly that it's in the best interest of the children and parents not to wait until everyone is vaccinated," Ansorg said.
The county also was impacted this week by shipment delays due to severe weather conditions throughout the country, which caused around 2,000 second-dose appointments at county vaccine sites to be rescheduled for next week.
For more information about COVID-19 vaccines in Santa Barbara County, visit publichealthsbc.org/vaccine.
Mobile testing moves to Santa Maria
Santa Barbara County's mobile COVID-19 testing unit is now available to Santa Maria residents after moving to Waller Park's baseball field earlier this week.
The mobile unit is intended to move between various locations in the county, as it started out in Santa Barbara, then moved to Ryon Memorial Park in Lompoc. 
COVID-19 testing at the site, located at 300 Goodwin Road, is available by appointment from 7 a.m. to 7 p.m. Monday to Friday, with registration available online at lhi.care/covidtesting or by calling 888-634-1123, ext. 8. 
The mobile unit is now the third county-run COVID-19 testing site located in Santa Maria, along with the Santa Maria Health Care Center and the Santa Maria Fairpark.
For more information about testing locations, hours and appointments in Santa Barbara County, visit publichealthsbc.org/testing.  
Concerned about COVID-19?
Sign up now to get the most recent coronavirus headlines and other important local and national news sent to your email inbox daily.