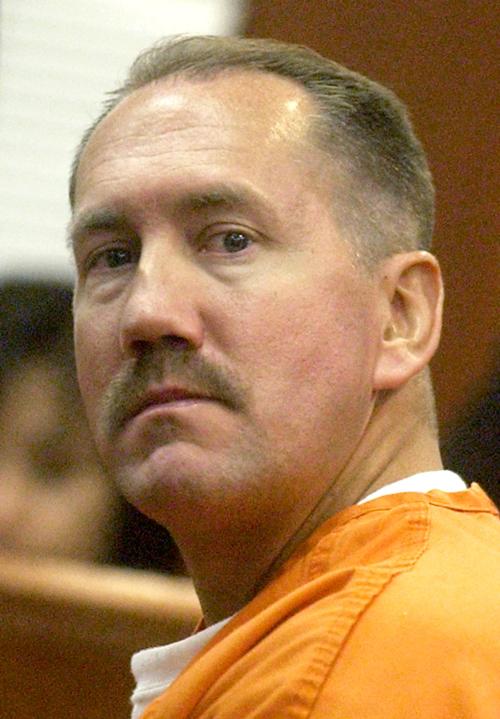 Two former Santa Barbara County investigators appealed to the 9th U.S. Circuit Court of Appeals on Dec. 19, challenging a trial court's ruling on qualified immunity relating to their tactics that allegedly led to the wrongful imprisonment of a Lompoc man for more than two decades.
Joel Alcox, who spent 26 years in prison for the 1986 murder of Thakorbhai Patel, sued Kenneth Ast and Harry Heidt in 2018. Both Heidt and Ast worked for the Lompoc Police Department and the Santa Barbara County District Attorney's Office, respectively, and arrested Alcox for the murder of Patel.
Alcox, who was released from prison in 2012, alleges malicious prosecution, deprivation of civil liberty, conspiracy and a Monell claim against the County and Lompoc — a claim that alleges a pattern of civil rights violations by a government entity.
The Lompoc City Council voted to retain an outside law firm on Tuesday as the city braces for a legal battle with a man who is suing the city …
In the lawsuit, Alcox alleges his conviction was obtained from a coerced confession, false testimony and suppressed evidence of his innocence, despite investigators having exonerating evidence, including another man admitting to killing Patel during a 911 call more than a year later.
Additionally, Alcox blames ineffective counsel, which the defendants took advantage of during his 1987 trial.
Richard Lothery, Alcox's co-defendant, was convicted for his role in the killing of Patel and is currently serving a 25-years-to-life sentence at the California Correctional Institution in Tehachapi, according to state records.
Sanjay Patel was identified as the actual killer, according to the lawsuit, but is currently living in England.
A man arrested during a 2016 protest at Vandenberg Air Force Base appeals his trespassing conviction to the 9th Circuit Court of Appeals.  A video presented at a bench trial showed Michael Omondi wrapped in a "peace" flag standing in the permitted protest area at the base's front entrance. 
Heidt and Ast asked for summary judgment on the basis of qualified immunity. Heidt retired from the LPD in 2004 and Ast is no longer employed with the District Attorney's Office.
Qualified immunity is a legal doctrine in the U.S. that shields police officers from being sued for discretionary actions performed in their official duties.
Santa Barbara County Counsel Michael Ghizzoni, who is representing the defendants, said the county is asking the appellate court to consider the issue of qualified immunity.
You have free articles remaining.
"We think of qualified immunity [as an] important protection for law enforcement officers," said Ghizzoni.
Robert Sanger, Alcox's attorney, declined to comment for this story.
U.S. District Court Judge James V. Selna, who vacated Alcox's conviction in 2016, granted summary judgment for the defendants on the malicious prosecution and Monell claims, but ruled against them on the deprivation of liberty and conspiracy claims.
"The evidence is enough for a jury to infer from the circumstances that Heidt and Ast reached an understanding to achieve the conspiracy's objectives," Selna wrote in his Nov. 27 ruling.
During the investigation, Heidt and Ast interrogated Alcox more than a month after the killing of Patel and obtained a false confession, according to the lawsuit. 
Heidt and Alcox obtained witness evidence that Alcox was at a house party on Vandenberg Air Force Base when the killing occurred roughly 10 miles away at the Lompoc Motel, Alcox alleges. 
Witness statements obtained by investigators corresponded to a recorded jailhouse conversation between Alcox and Lothery that exonerates Alcox, according to the lawsuit.
The recording was withheld from his attorney, Alcox added, and further alleged that Heidt and Ast claimed the recordings were lost when the original was "among [Heidt's] personal possessions."
Additionally, Heidt and Ast also withheld a taped conversation between them and Sanjay Patel on the same the day as his 911 confession, Alcox alleges.
Alcox accused the deputy district attorney of calling a witness who mischaracterized the jailhouse conversation to a jury as implicating him in the murder, rather than excluding him without introducing the actual recording at trial. 
An additional witness, Carolina Gonzales, was 13 years old at the time and used by the prosecutor to allegedly misidentify Alcox "because she knew he was the person the prosecutor wanted her to identify," according to the lawsuit.
Once the 9th Circuit makes a ruling, Ghizzoni said, the trial court can proceed.
Mediation questionnaires for appellants Ast and Heidt are due Dec. 30, according to court records, and their opening briefs are due March 30, 2020. Answering briefs by Alcox are due by April 27, records show.