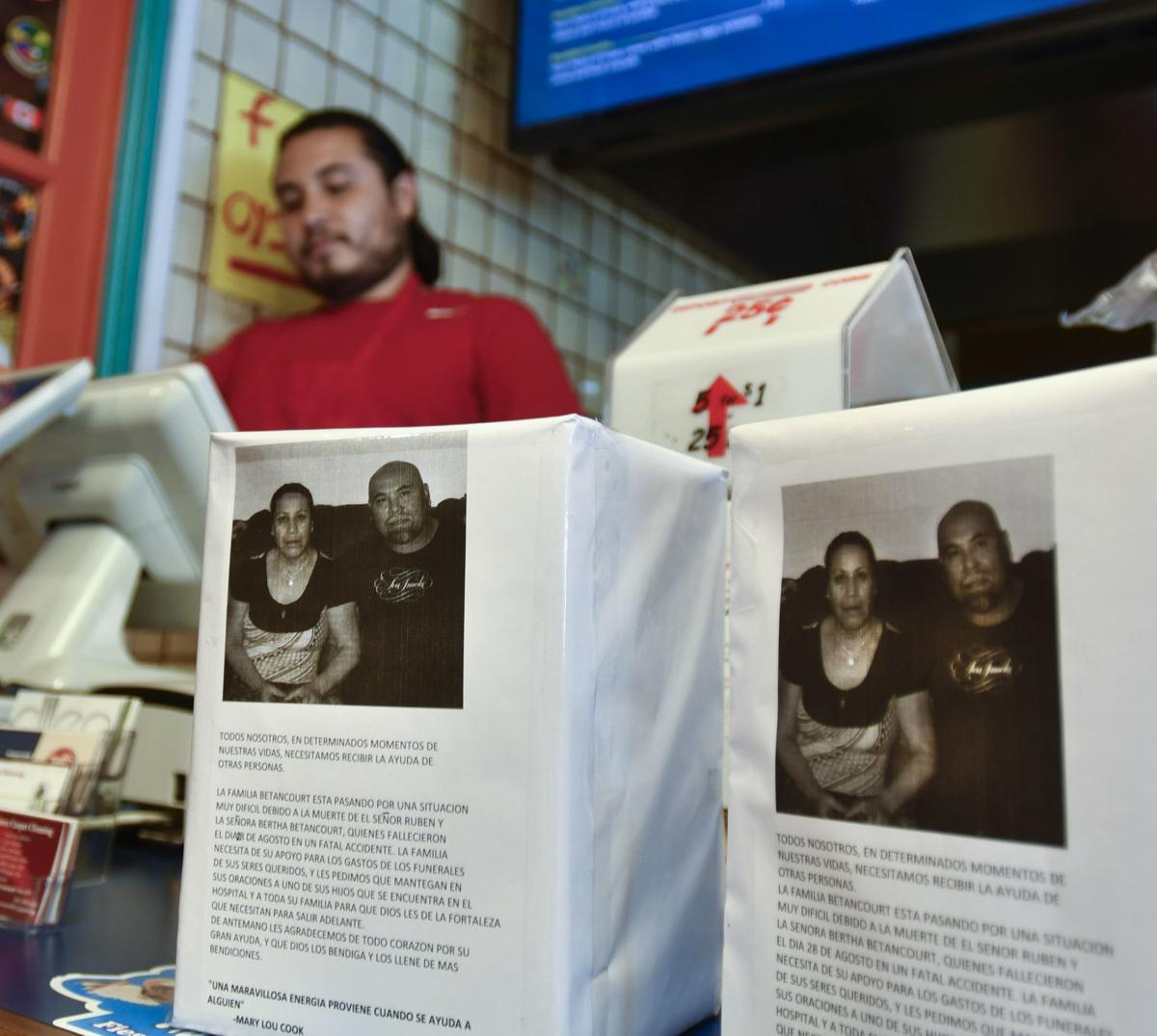 A former U.S. airman charged in connection to a felony DUI crash that killed a Lompoc couple will have his probable cause hearing Jan. 11 at the Lompoc Superior Court.
Shaquille Lindsey, 25, of Georgia, is charged with two felony counts of vehicular manslaughter while intoxicated and one felony count of DUI involving drugs (marijuana) causing injury. In addition, Lindsey also faces special allegations of causing great bodily injury for each felony count.
Lindsey pleaded not guilty and denied all special allegations in September, and will remain out of custody as long as he is present for his future court proceedings in Santa Barbara County.
Lompoc couple Ruben Betancourt, 51, and Bertha Betancourt, 57, were killed when Lindsey allegedly veered into their car near Vandenberg Air Force Base on Aug. 28, 2016. Their son Juan Betancourt, 33, was also in the car and sustained major injuries.
Lindsey was federally indicted in 2016, but his federal case was dismissed in July over a jurisdiction issue, leaving the case open for the Santa Barbara County District Attorney's Office to pursue. The District Attorney's Office filed charges Aug. 31. 
The collision occurred on a stretch of Santa Lucia Canyon Road in an area originally believed to be Vandenberg Air Force property and within federal jurisdiction. 
Throughout Lindsey's federal criminal court proceedings it was determined that a boundary maker for the Vandenberg Base property was incorrect and the collision had occurred within Santa Barbara County jurisdiction. 
Lindsey reportedly was traveling on Santa Lucia Canyon Road driving more than 15 miles above the speed limit, when his car went into the oncoming lane and, without braking, collided head-on into the Betancourts. Court papers further indicate that Lindsey was also using his cellphone while driving. 
Assistant U.S. attorneys Joanne Curtis, Julian Andre and Chief Deputy District Attorney Mag Nicola are prosecuting the felony case. 
In December 2016, the Betancourts' surviving family members filed a lawsuit against Lindsey for negligence, wrongful death, emotional distress, and they sought punitive damages. 
The suit also named EAN Holdings LLC, Enterprise rental car company, as Lindsey was reportedly driving a rental Dodge Challenger during the crash.
The suit was settled out of court for $1.6 million in 2017. 
Gina Kim covers crime and courts for Santa Maria Times. Follow her on Twitter @gina_k210
Sign up for our Crime & Courts newsletter
Get the latest in local public safety news with this weekly email.