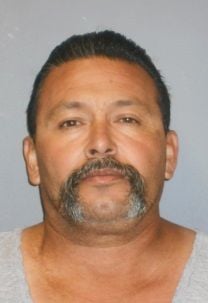 A Santa Barbara County Superior Court judge recently ordered a $5 million judgment in a civil case against a man convicted of molesting children at a Lompoc day care center in 2015. 
Salvador Mojarras Jr., 62, was sentenced to 36 years in prison in December 2017 after pleading guilty to three felony counts of child molestation, including one count of oral copulation/sexual penetration with a child under the age of 10, and two counts of lewd acts upon a child. 
Mojarras Jr. was arrested by Lompoc police in August 2015 at his 1700 E. Nectarine Ave. home, which also served as the Mojarras Family Child Care Center. 
A man who pleaded guilty in October to molesting young children at his wife's Lompoc day care center 2015 was sentenced to 36 years in state p…
A young girl reportedly came forward about the abuse to the staffers at the day care, according to investigators, and more victims came forward following his arrest. 
Following sentencing, a civil case was filed against Mojarras Jr. and the day care center in Superior Court on Aug. 6, 2018, by one of the victims, according to court records. 
You have free articles remaining.
A request for the judgment amount was submitted on Dec. 5, 2019, which included $54,000 for attorney fees and $1,400 for court costs, records show. 
A settlement was reached Monday in the case of a man accused of molesting children at his wife's Lompoc day care center in 2015 — he will be s…
Superior Court Judge Timothy Staffel approved the request Jan. 14 in a Santa Maria courtroom, according to attorney Chad Prentice, who represents one of the victims.
Mojarras Jr. accepted the judgment from inside state prison, Prentice said. 
Records show Mojarras Jr. is serving his sentence at Corcoran State Prison. 
The judgment's amount is based on punitive damages due to the malicious nature of his crimes and cannot be dismissed through bankruptcy, Prentice said. 
Prentice added the judgment lasts for 10 years, at which point attorneys have the option to renew it.