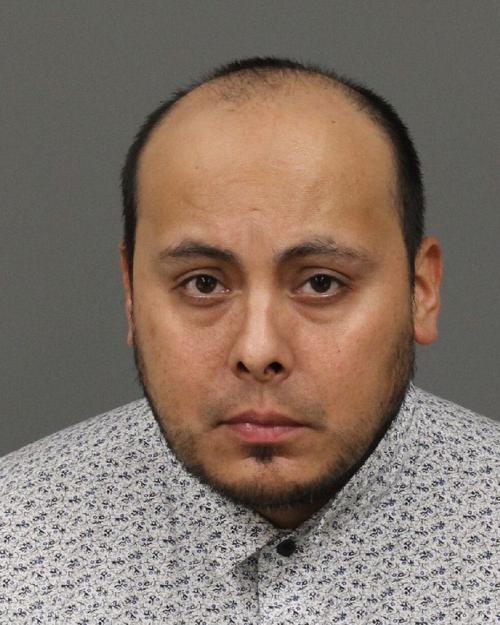 The jury trial for a Santa Maria Uber driver charged with raping several women in San Luis Obispo began Tuesday as opening statements were delivered in San Luis Obispo County Superior Court. 
Alfonso Alarconnunez, 42, was arrested in January 2018 and faces 14 criminal charges, including forcible rape of an intoxicated person and first-degree burglary.
The trial is expected to last up to four weeks, according to Earl Conaway III, Alarconnunez's attorney. Alarconnunez has pleaded not guilty to all charges.
Conaway and Deputy District Attorney Melissa Chabra, who is prosecuting the case, did not immediately respond to emails or phone calls for comment. 
Due to COVID-19 protocols, public seating for the trial is extremely limited, with five seats or less, and most of those are taken by news media and other nonjurors, according to Deputy District Attorney Eric Dobroth.
Alarconnunez is accused of committing the crimes in San Luis Obispo between July 15, 2017, and Jan. 14, 2018, according to a second amended criminal complaint filed Oct. 31, 2019.
Prosecutors allege Alarconnunez targeted intoxicated women and offered them rides back to their homes, where the rapes and burglaries occurred.
Two women, listed as Shannon Doe and Sabrina Doe to protect their identities, were victimized between Dec. 17, 2017, and Dec. 18, 2017, according to the complaint.
San Luis Obispo Police detectives believe Alarconnunez searched for parties in the city where he would solicit rides as an Uber driver, then collect payment through the Venmo pay app to hide his identity, according to Capt. Chris Staley, who said Alarconnunez took items such as laptops, jewelry and cellphones from his victims.
Following an investigation, San Luis Obispo Police detectives served a search warrant at Alarconnunez's home in the 2300 block of Cesar Chavez Court in Santa Maria on Jan. 17, 2018. Detectives reportedly found evidence linking him to the crimes, according to Staley. Alarconnunez was taken into custody a short time later and has remained in San Luis Obispo County Jail since his arrest. 
Two additional charges of assault with intent to commit rape and first-degree residential burglary were added earlier this year after an additional woman from Santa Barbara came forward to investigators, according to the San Luis Obispo County District Attorney's Office.
Previously, Alarconnunez was found to be living in the country illegally. He voluntarily agreed to leave New Mexico and return to Mexico in 2005, according to San Luis Obispo District Attorney Dan Dow, who added that the defendant also went by the alias of "Bruno Diaz." It's unknown when Alarconnunez reentered the United States or how long he has been in California.
Alarconnunez's trial is expected to continue at 8:30 a.m. Friday in Department 5 of Superior Court. Judge Craig Van Rooyen is presiding over the case. 
Sign up for our Crime & Courts newsletter
Get the latest in local public safety news with this weekly email.