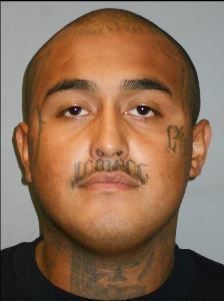 Raymond Ramon Vega, 25, appeared for an arraignment before Superior Court Judge Raimundo Montes de Oca in Lompoc. 
In addition to murder, Vega is charged with two counts of attempted second-degree murder and three enhancements, including committing a violent felony for the benefit of a street gang and discharging a firearm, causing great bodily injury and death. 
You have free articles remaining.
Vargas, along with two other teens, were found shot in the 700 block alley between North F and G streets in Lompoc on Oct. 12. All three were transported to a local hospital, where Vargas died from his injuries. The investigation into the shootings is ongoing. 
Twenty-five-year-old Raymond Ramon Vargas was charged on Friday with murder in the gang-related shooting of 15-year-old Erik Vargas on Oct. 12.
Vega remains in custody at the Santa Barbara County Jail with no bail amount set. He's scheduled for a preliminary hearing setting Jan. 7 in Department 1 at Superior Court in Lompoc.