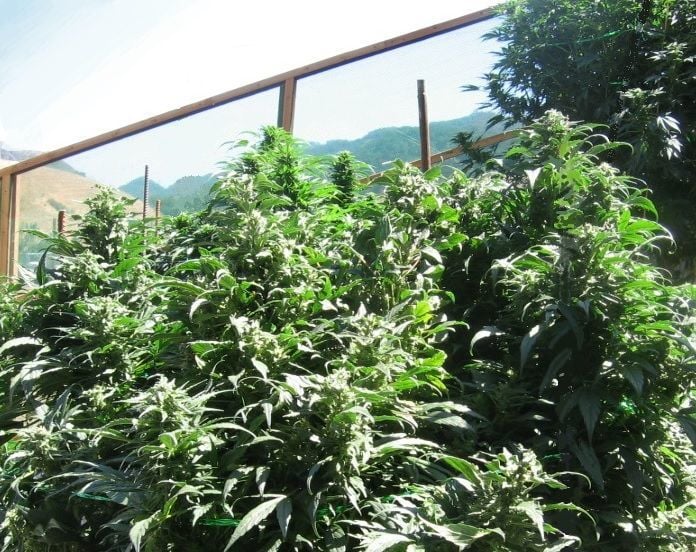 Amendments to ordinances that would ban cannabis cultivation on smaller agriculturally zoned lots in the inland areas will be considered by the Santa Barbara County Planning Commission in a public hearing Wednesday.
Other amendments to expand the area where residents must be notified about potential commercial cannabis activities also will be considered in the hearing set for 9 a.m. in the Planning Commission Hearing Room on the first floor of the County Engineering Building at 123 E. Anapamu St. in Santa Barbara.
Planning commissioners will receive public testimony before they consider making a recommendation to the Board of Supervisors regarding the proposed amendments to the County Land Use Development Code and the Coastal Zoning Ordinance, Article II, a spokesman for the Planning and Development Department said.
Cannabis cultivation would be banned on certain parcels zoned AG-1 under one possible ordinance amendment but would be allowed on those parcels with a conditional use permit under another possible amendment proposed Wednesday by the Santa Barbara County Planning Commission.
Within the inland area, the options to further regulate commercial cannabis activities in the areas zoned Agriculture 1 include prohibiting commercial cannabis activities on all lots zoned AG-1-5, AG-1-10 and AG-1-20 and on parcels zoned AG-1-40 that are less than or equal to 20 acres in size.
Another potential amendment would require operators to obtain a conditional use permit for all commercial cannabis activities on AG-1 lots where currently only a land use permit is required, the spokesman said.
When the commission reviewed potential cannabis amendments April 3, support was not unanimous for either of the two options.
But commissioners agreed by consensus to have the staff draft language for both alternatives for the board to consider Wednesday.
The staff report and attachments, including the proposed amendments, are available on the Planning Commission website at http://sbcountyplanning.org/boards/pc/cpc.cfm.
All documents may also be reviewed at the County Planning and Development Department offices at 624 W. Foster Road in Santa Maria and 123 E. Anapamu St. in Santa Barbara.
In addition to providing comments in person at the hearing, written comments about the proposed amendments can be sent to the Santa Barbara County Planning Commission, 123 E. Anapamu St., Santa Barbara, CA 93101.
Letters, with nine copies, should be filed with the secretary of the Planning Commission no later than noon on the Monday before the Planning Commission hearing.
Written comments to the Planning Commission may also be emailed to dvillalo@co.santa-barbara.ca.us.
A $400,000 funding shortfall among Santa Barbara County's nine branch libraries could lead to the closure of as many as two and reductions in …
Those who need special assistance to participate in the meeting should contact Hearing Support Staff at 805-568-2000 at least 48 hours prior to the meeting.
For more information, contact Whitney Wilkinson, project manager, at 805-568-2067 or wwilkinson@countyofsb.org.
North County residents who can't attend the meeting can still watch it and provide testimony via teleconferencing in the Supervisors Conference Room of the Joseph Centeno Betteravia Government Center at 511 E. Lakeside Parkway in Santa Maria.
The meeting also will be live streamed by CSBTV at www.countyofsb.org/ceo/csbtv/livestream.sbc and on YouTube.
Sign up for our Crime & Courts newsletter
Get the latest in local public safety news with this weekly email.