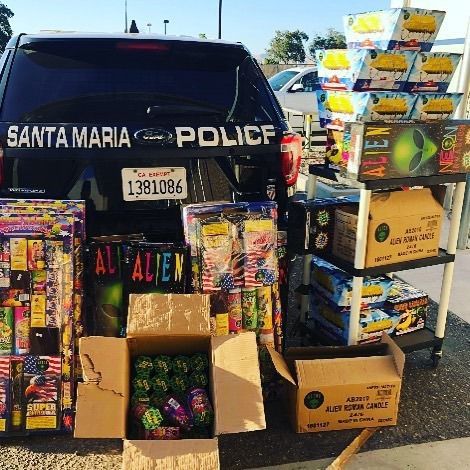 Santa Maria Police confiscated a cache of illegal fireworks Monday at a residence on East Cox Lane following a week in which officials fielded nearly 100 fireworks complaints across the city. 
Several anonymous complaints of someone selling fireworks out of their home led investigators to the residence in the 1300 block, according to Santa Maria Police Sgt. Eligio Lara, who heads the Community Service Unit that handles fireworks investigations.
Police determined that the man who lived at the home was on probation, leading to a compliance check and the discovery of the illegal fireworks, Lara said. He added that the man, who was not identified, was issued a citation and summons to appear in court. 
Only so-called "safe-and-sane" fireworks, or those that don't fly or explode, are allowed in Santa Maria and must be purchased at city-registered vendors starting June 28.
Additionally, safe-and-sane fireworks can only be used during a 12-hour period between 11 a.m. and 11 p.m. on July 4. Those caught lighting off fireworks on any other day can face a $1,000 fine. 
The seizure and subsequent citation Monday follows 93 calls about illegal fireworks between May 28 and June 3, although calls during that time period did not result in any citations, according to Lara. 
Police respond to fireworks complaints when they can, according to Sgt. Nate Totorica, although calls involving danger to human life receive the highest priority.
"The sooner we get the call, the better," added Sgt. Jesus Valle. "Time is of the essence with those [calls]." 
Out of the 93 complaint calls, 60 of them came in between 12:04 a.m. on May 29 and 10 p.m. on May 31, logs show, with 29 calls reported between the hours of 1:53 p.m. and 11:05 p.m. on May 30. 
Dozens of fireworks were set off during the six-hour period of civil unrest in downtown Santa Maria on May 31 that followed a peaceful protest earlier in the day, although dispatch only received two calls from the protest area.
One caller reported a fireworks explosion at the intersection of South Broadway and East Cook Street at 7:40 p.m., with another incident reported in the 300 block of Town Center East at 9:32 p.m., logs show. 
Lara couldn't explain the high volume of calls since Memorial Day was nearly two weeks ago and July 4 is nearly a month away, but he added that some residents may not understand the city's ordinance. 
Santa Maria has canceled its July 4 fireworks shows due to COVID-19. 
Two people were arrested Wednesday and their vehicles were impounded by Santa Maria Police in connection to Sunday's civil unrest in which the Town Center Mall was looted and an American flag was removed from its pole in front of City Hall following a peaceful demonstration against police brutality.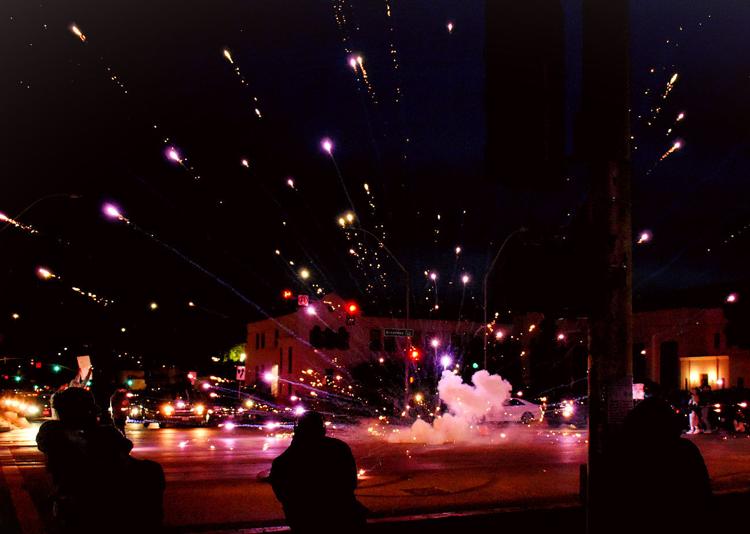 Concerned about COVID-19?
Sign up now to get the most recent coronavirus headlines and other important local and national news sent to your email inbox daily.