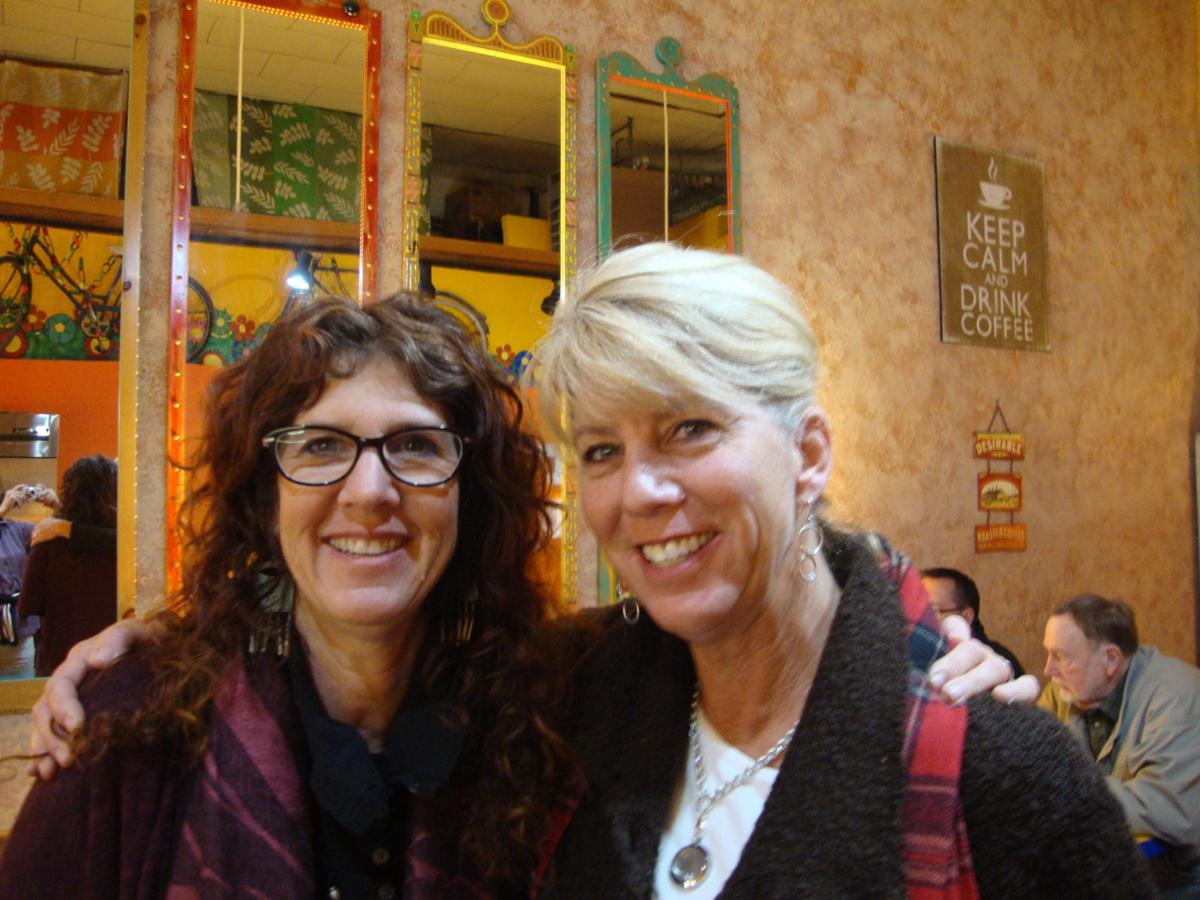 The duo of Julie Biolley and Stacey Lowthorp, the former and current proprietors of South Side Coffee Co., are the seventh nominees for the Valley of the Flowers Peace Prize.
Barry Marks, a local school psychologist, said the two women have "provided an anchor for Old Town Lompoc."
"(South Side) has served as a safe haven for youth who have felt outside their school's mainstream," he said. "It has been a place where those of various political persuasions willingly 'check their guns at the door,' nod and offer a cordial 'hello' to those whom they might otherwise be likely to ignore under other circumstances.
"It is a place where students meet in study groups, where community leaders meet to solicit public input, where volunteers meet to strategize approaches to meet local needs."
Marks observed that South Side has also met the needs of Lompoc's historically struggling economy by offering an affordable menu and providing no-cost entertainment, such as musical performances, jam sessions, open mic nights and dance classes.
"The staff is always welcoming and attentive, offering willing smiles of friendly acceptance," Marks said. "Even though the room may be crowded, I have never witnessed a patron being asked to leave so that others can (be seated)."
The proprietors have utilized South Side's walls as a free art museum, changing the paintings or the photographs monthly. Their warm and humorous decor in their public restroom has brought even to that humble place a feeling of peace and acceptance.
Previous nominees for the 2016 Peace Prize are Gail Clark-Savage, Mark Ashamalla, Loriz Hernandez, Brittney Williams and Lillian Street, Rosemary Holmes and Charlene Asmussen.
Nominations remain open to the public through Thursday. They can be submitted to Allie Kay Spaulding at alliekay31@comcast.net or by calling 741-7000.
The nominees will be honored at a recognition ceremony at 3 p.m. Jan. 29, at the Valley of the Flowers United Church of Christ, 3346 Constellation Road. The public is welcome to attend. 
Get local news delivered to your inbox!
Subscribe to our Daily Headlines newsletter.