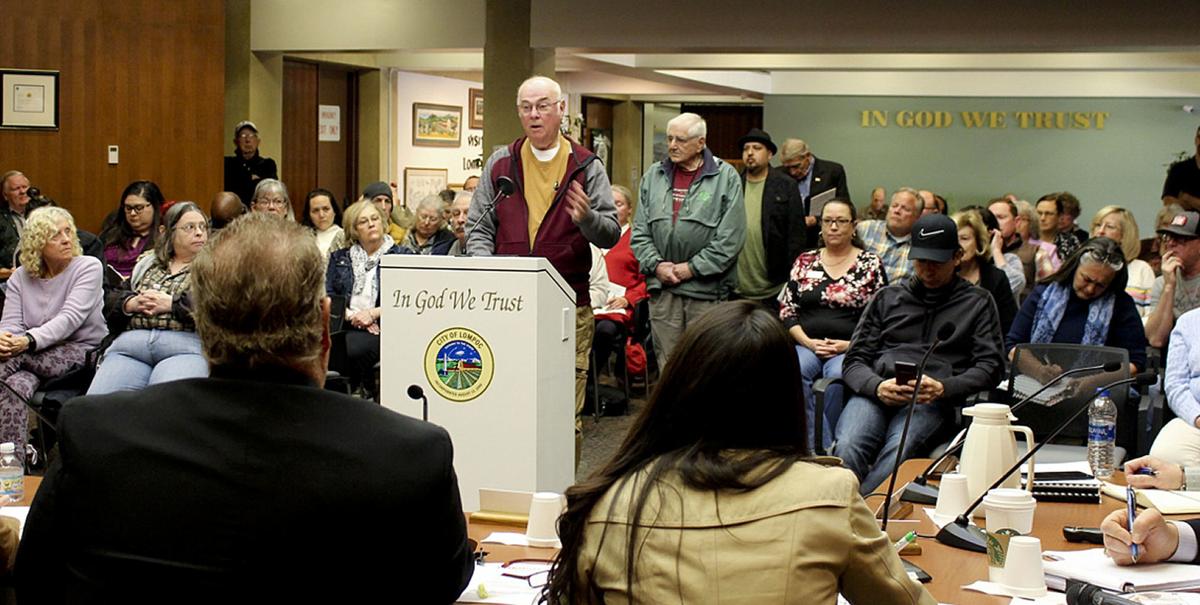 After two suspected gang-related shootings already this month — including one that took the life of a teenager who was believed to have been an innocent bystander — several Lompoc community members spent Saturday morning calling on policymakers to step up public safety efforts.
The pleas for more support for the Lompoc police and fire departments were made during a three-hour goal-setting workshop held at Lompoc City Hall. City Manager Jim Throop succinctly described the purpose of the gathering — which included the mayor and all four City Council members, along with several city department heads — as a way to answer the question of "what do we want Lompoc to be?" and set priorities as the city prepares for its upcoming budget discussions.
While the workshop also focused on economic development and better maintenance of city parks, among other topics, the conversation never veered too far from the need for improved public safety.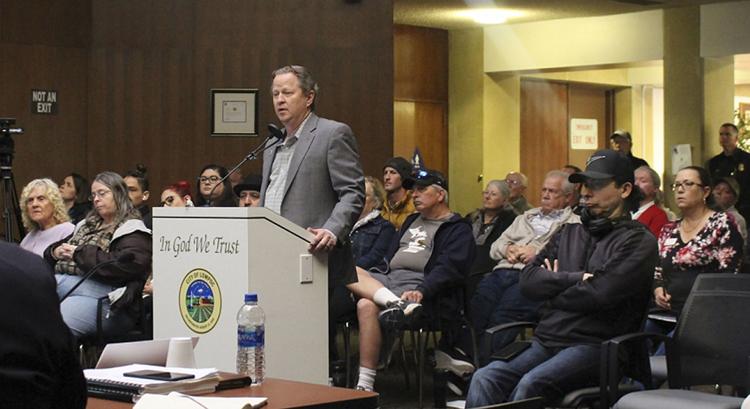 "For me, the most important thing is, before we can do economic development, before we can improve our parks, before we can do anything, we absolutely have to have a community that is safe, and we don't have that," said Lompoc resident D.A. Taylor, who opened her comments by noting that she was considering leaving the city. "As a single female I cannot walk alone in my town, and I grew up here."
Taylor and several of the 24 other community members who spoke at the meeting referenced some of the recent violent attacks that have occurred in the city in recent weeks. Among those:
A 17-year-old girl, whom police said was simply babysitting her siblings, was shot and killed in a drive-by shooting on March 4 that also injured another man who was described by police as a known gang member. The man who was shot is believed to have been the intended target, according to police.
On March 3, another shooting that is believed by police to have been gang-related left one person injured. Two adult teenagers and two juveniles have been arrested on suspicion of attempted murder from that incident.
A Lompoc doctor was attacked and strangled on Feb. 26 near Lompoc Valley Medical Center. The doctor survived and a suspect has been arrested and charged with attempted murder and robbery.
"We as a community are not safe," Taylor said.
That sentiment was echoed by several other speakers, including a woman who stepped up to the podium alongside her husband and small child and revealed that her home was broken into just months after she moved to Lompoc from Santa Barbara in large part because of Lompoc's affordability.
Other speakers asked the policymakers to reverse the recent trend of budget cutbacks and failing to fill police and fire positions.
"Your most basic goal and responsibility is to provide adequate public safety staffing at the requested levels that your professional police and fire [chiefs have] indicated they need to keep your city safe," said Lompoc resident Ron Fink. "This is the real world; this is not a game played out on a budget tool. This is real life."
Among the elected officials, Mayor Jenelle Osborne was most direct in her agreement with many of the speakers that public safety has to be a top priority for the City Council going forward.
"Without a safe community, we cannot expect people to buy houses, even if we get them built; we can't expect businesses to stay if they don't feel like people are able to get out of their car and get to their storefront across a parking lot; we can't expect new businesses to join us if when they talk to current businesses they feel it's unsafe," she said.
Saturday's conversation mirrored a lot of the concerns that were shared in an online survey coordinated by the city last month that drew 970 respondents. The results of that survey, which were revealed at the workshop by Throop, showed that economic development (78 percent) and public safety (77 percent) were listed as being among the chief concerns of residents. Parks and recreation (51 percent) was third, followed by infrastructure (44 percent) and code compliance (24 percent).
The city's financial state could be a major hindrance to achieving a quick turnaround.
Lompoc Finance Director Dean Albro gave a quick overview of the city's financial shape early in the meeting and he noted that current and immediate future projections were not encouraging.
The city began the 2018 fiscal year with a deficit of about $114,400, he said, and that deficit is expected to grow to nearly $650,000 for the 2019 fiscal year.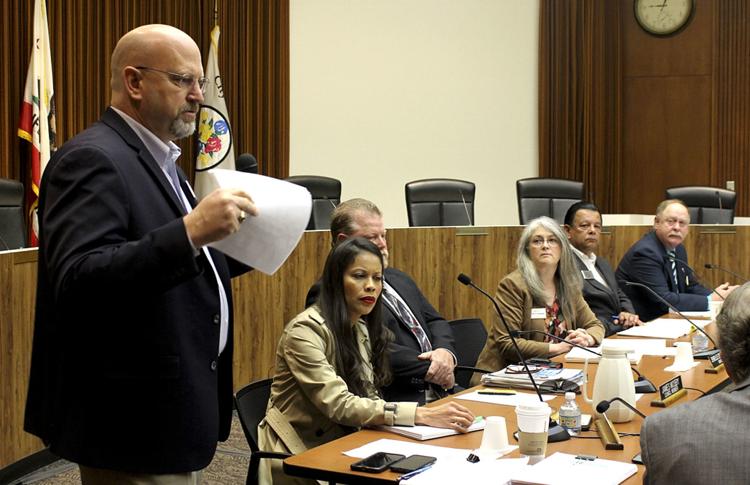 Albro said the city would be utilizing its uncertainty fund as of June 30, "and that makes me nervous."
"To me, that's kind of like the gas gauge (being on) empty; the light's coming on," he said. "That's about where we are."
Councilman Jim Mosby, who steered much of the direction of the 2017-19 biennial budget that was approved two years ago, said at Saturday's meeting that the budget was balanced based on information that the council received from city staff at that time and attributed the deficits to the fact that the city "missed the mark on a lot of revenues we anticipated."
Regarding public safety, Mosby said "we did step up" as he pointed to the council's approval of about $2 million in salary raises, much of it for police and fire personnel.
"Some of that money we really didn't have, as it turns out," Mosby said. "And that's kind of why we are in the little predicament that we're in now."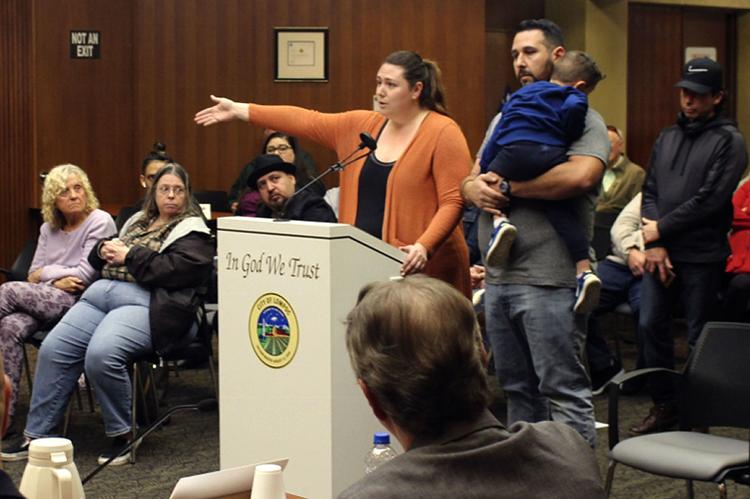 Ultimately, the council wrapped up Saturday's workshop by settling on four broad goals that were proposed by Osborne:
To ensure a safe and supportive city through fully staffed and fully equipped public safety departments;
To implement a community development program that improves opportunities for growth of residents and businesses;
To provide support and partnerships that empower community members and volunteers to support improving Lompoc; and
To determine a sustainable financial plan for the future.
The goals were not ranked in order of priority, and the council members left it up to city staff to determine under which goals their more specific suggestions should fall.
While much of the public safety discussion centered on police and fire, Mosby said he believes public safety encompasses so much more. The library, parks and other city departments that offer activities and could keep people out of trouble also contribute to the safety of the public, he said.
Mosby said he was reticent to set a goal of adhering to staffing levels requested by the Lompoc Police Department, in particular, because it could lead to a "police state and we don't need to take ourselves down that track."
"We need to understand that a safe community involves a lot more things," Mosby said.
The City Council will have the chance to formally set its budget goals during a budget kickoff presentation at its regularly scheduled meeting at 6:30 p.m. Tuesday, March 19.
Another budget workshop is tentatively scheduled for the second week of April to discuss the costs associated with those goals and for city staff to present supplemental department requests. A third budget workshop is planned for the first week of May, at which preliminary budget numbers will be presented, and the draft budget will likely be presented by the end of May. Potential adoption of the budget is planned for as soon as early June.
"We're going to look creatively and we're going to look to be more efficient with our dollars and prove that we're doing it," Osborbe said Saturday, addressing the community at-large. "I think we have a staff that gets that you don't want to see the abuse of prior council and staff's inability to use the money wisely. They all get that message, we get that message, and that's our biggest goal."
Willis Jacobson covers the city of Lompoc for Lee Central Coast Newspapers. Follow him on Twitter @WJacobsonLR.
Get local news delivered to your inbox!
Subscribe to our Daily Headlines newsletter.