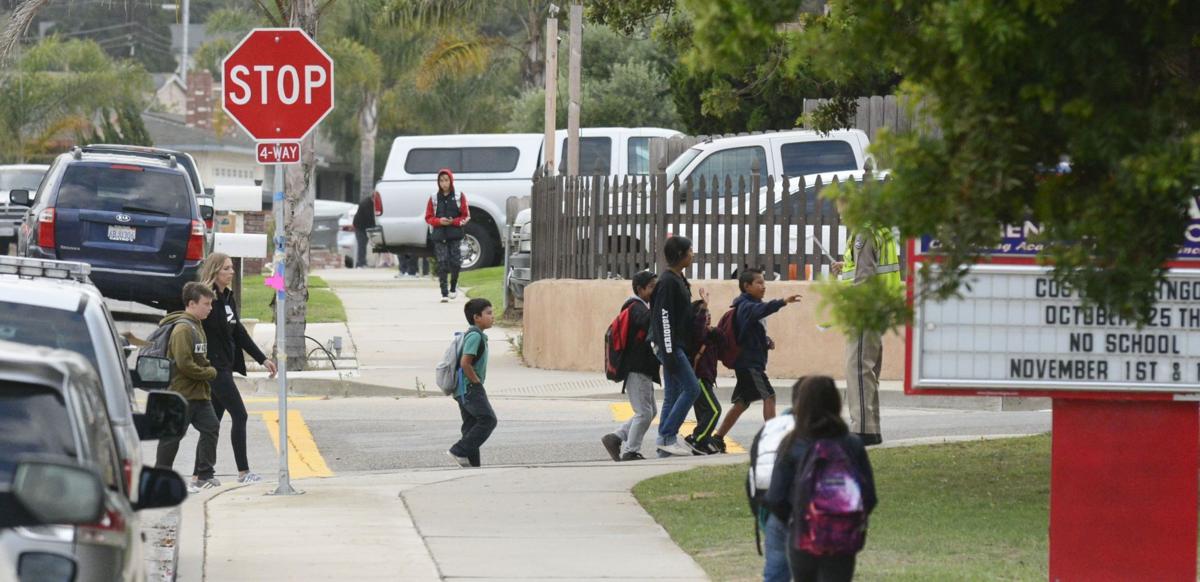 Elementary schools in Santa Barbara County will be allowed to open for in-person education provided they apply for waivers and submit a plan that meets California Department of Public Health and county health officer scrutiny.
The potential for schools offering classes for kindergarten through sixth grade to reopen was announced Tuesday during a report to the County Board of Supervisors and is based on the drop in the county's case rate over the previous 14 days.
Van Do-Reynoso, director of the County Public Health Department, said on July 25, the county's case rate was 323.4 per 100,000 population, but as of Aug. 17, it had fallen to 158.9 cases per 100,000.
Do-Reynoso noted that's not enough to meet the criteria for being removed from the state's monitoring list, which is a case rate of 25 or fewer per 100,000 population.
"The county is still on the [state's] monitoring list, but because the transmission rate has fallen below the magic number of 200 per 100,000 population, we are able to issue those waivers," said Dr. Henning Ansorg, county health officer.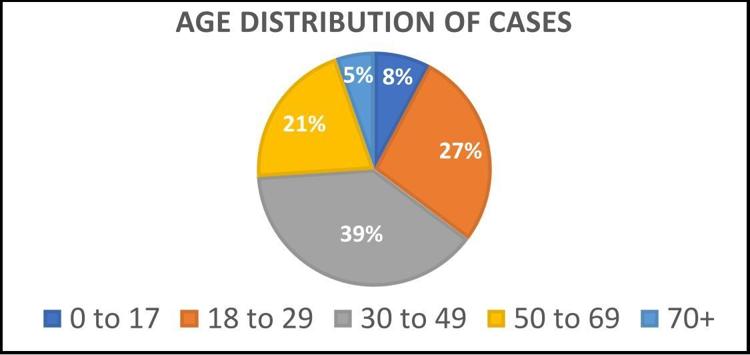 School superintendents were to be notified of the availability of waivers Tuesday afternoon, Ansorg said, and waiver applications were to be made available online sometime this week.
He said the County Public Health Department is finalizing the waiver and setting up an email address schools can use to submit their applications, which the county will start accepting Friday.
Waivers could be issued — or denied — about two weeks after completed applications have been received by the county, Ansorg said.
Whether a school obtains a waiver to reopen will be heavily influenced by its plan that will detail cleaning and disinfecting procedures, provision of small class sizes, control of entrance and egress, and procedures for daily screening of staff and student health.
Other details in the plan include mandating that staff and students from third to sixth grade wear masks, recommending that kindergarten through second grade students wear masks and maintaining social distancing, Ansorg said.
General hygiene practices, procedures for identifying and tracing contacts and programs for staff training, family education and communication with the community must also be included in the plan.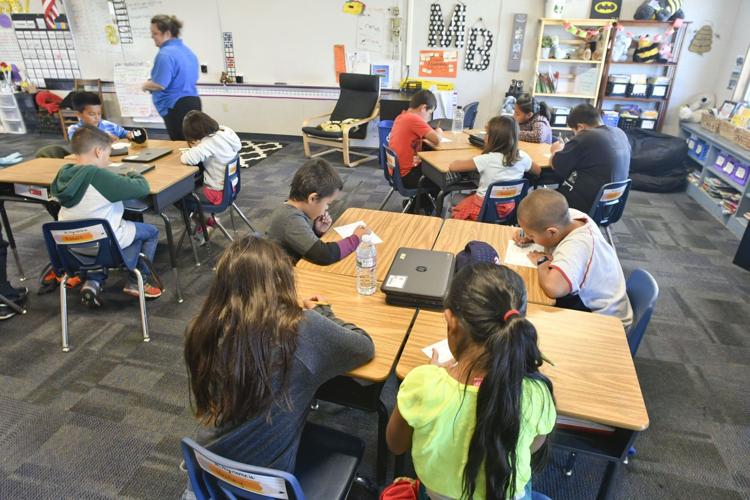 The school must also demonstrate that it has the ability to institute testing on individual staff and students on short notice, Ansorg said.
Ansorg and County Public Health Department officials will review each school's application, and if it's found to be satisfactory, the application will be sent on to the state Department of Public Health for final approval.
Third District Supervisor Joan Hartmann asked what would happen if schools open under a waiver, then the county's case rate rises again.
"The governor has determined they would not rescind the waiver," Ansorg said, noting that wouldn't be fair to families, but the county's schools would be monitored more closely, with a focus on individual schools, and student and staff testing likely would be required.
Do-Reynoso had other good news for supervisors, including that the rate of new cases over the past two weeks dropped 41% in the Santa Maria area, 38% in the Lompoc area and 25% in Santa Barbara.
However, she was concerned about an 18% increase in Goleta and, even more concerning, a 255% increase in Isla Vista, which she attributed to students returning to UCSB, high-density housing, and increasing social movement and gatherings.
County demographic statistics reflect those issued by the World Health Organization showing the spread of COVID-19 is being driven by people in their 20s, 30s and 40s, with 66% of the county's cases among the 18-to-49 age groups, Do-Reynoso said.
For that reason, she said, the Public Health Department is focusing its community outreach on residents of those ages.
Coronavirus Series: Local impact and reaction to COVID-19 on the Central Coast
We are working hard to get answers about the impact and reaction to the coronavirus in Santa Barbara County, this is a collection of those stories. Do you have a question about coronavirus in Santa Barbara County? Post them to our Facebook page, or email MCooley@SantaMariaTimes.com. You can support the work of local journalists working hard in your hometown by signing up for a News+ Membership online.
Concerned about COVID-19?
Sign up now to get the most recent coronavirus headlines and other important local and national news sent to your email inbox daily.