Oil and gas revenues made up 40% of the district budget and helped trustees build a $6 million reserve. That longtime source of funding dried up after the May 19, 2015 Refugio oil spill halted oil and gas production on Santa Barbara County's south coast.
District finances took another hit in 2017, when a change to the California's "district of choice" program cut supplemental funds for each out-of-district student that attended the school.
Now, the school's science and computer lab remain dark. Classrooms that once housed students are storage space for extra books, unused desks, chairs and boxes. Teaching and administrative positions that were filled just five years ago remain vacant.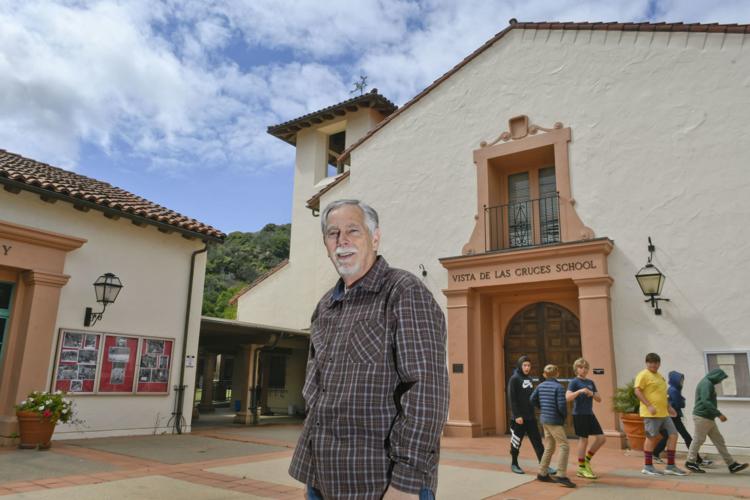 "The plan was the reserve should generate enough interest income to make up for any deficit they had," said William Banning, the district's interim superintendent/principal. "But even before the oil [spill,] they had gotten to the point where expenses were exceeding what they had, and they started to chip away at the principal of that reserve."
The inevitable financial crisis has prompted Vista del Mar officials to explore lapsation, a process that could dissolve the district for annexation by the Buellton Union School District. In late April, trustees for both districts entered into a three-year agreement to send remaining sixth, seventh and eighth grade students at the district's Vista de las Cruces school to Jonata Middle School starting fall 2019.
Banning said the agreement, which had been discussed for several years, could test the feasibility of merging the two entities, a process that could begin as early as spring 2020. The district, Banning told parents in a February letter, only has enough reserves to stay solvent for two years at most.
Founded out of a 1926 merger of four one-room school districts, Vista del Mar (its name roughly translates to "view of the sea") has served generations of Gaviota families.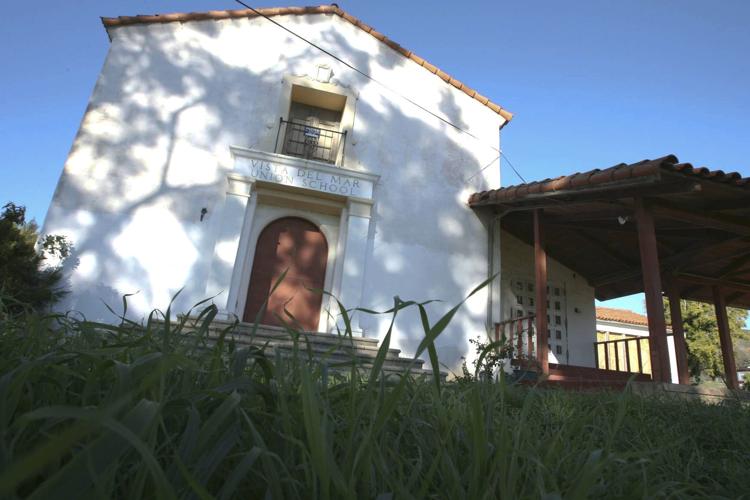 The district opened its first school in 1927 on a four-acre parcel overlooking the ocean. But in 1986, after nearly 60 years in its Gaviota schoolhouse, Chevron Corp. booted the district from its campus amid concerns its planned oil and gas processing plant could affect student safety or pose a disruption.
The school was temporarily relocated east of its original site as Chevron sought a location for a permanent replacement. After a lengthy back and forth, officials from the State Parks and Recreation Department in 1989 agreed to sell 16 acres of Gaviota State Park (near the site of the historic Las Cruces community) for a future school.
Built and financed entirely by Chevron, the $22 million Vista de las Cruces School opened in fall 1992 as the district's third home. Located seven miles up the road from its original location, patches of the school's red-tiled roof and white stucco walls — a staple of the county's iconic Spanish Revival architecture — peek out from behind a dense canopy of sycamore and live oak.

At its peak, 13 teachers and 160 students filled classrooms at Vista de las Cruces. Class sizes were capped at a maximum of 17 students, substantially less than the statewide average. The school had an early computer lab, a dedicated science lab and an array of extracurricular activities available before, during and after school.
Parents from out of the area, drawn by the school's unique educational opportunities, chose to enroll their students at the campus by the sea.
"We couldn't believe Vista the first time we saw it," Khara McKeen, a parent of a Vista de las Cruces student, wrote in an email. McKeen's family moved from New Jersey last July to a home in the Lompoc Unified School District boundaries.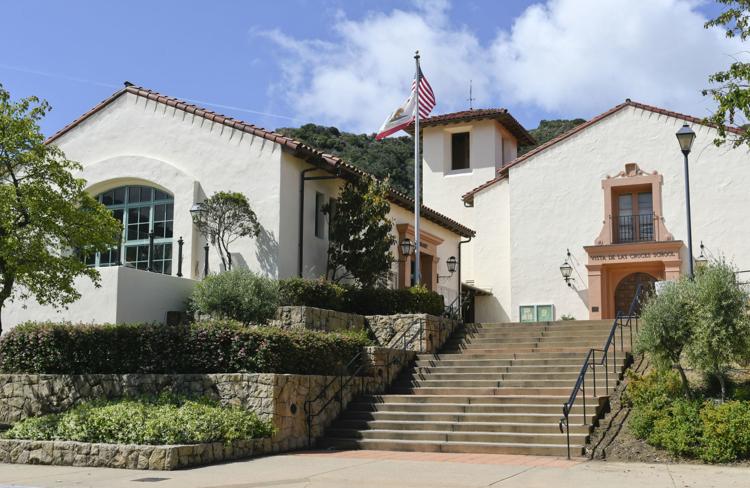 "It has this quaint, magical quality about it," she wrote, noting the school's unique architecture, small size and proximity to Gaviota State Park. "Your children get things at Vista they don't get at other schools – this sense of community and family."
You have free articles remaining.
In other basic aid districts, where local property tax revenues exceed the amount guaranteed by the Local Control Funding Formula, accepting out-of-district students could jeopardize district finances. But for more than 20 years, California guaranteed funding for every out-of-district student attending basic aid districts, like Vista del Mar, that take part in the "district of choice" program.
"That was part of how this district dealt with their deficit," Banning explained. "They brought in kids from Lompoc [and] Buellton and got 75% of the apportionment."
District-of-choice students once comprised nearly half of Vista del Mar's enrollment. When the program was set to expire in 2017, state legislators agreed to slash payments by two-thirds, to 25%, in a last-minute compromise.

Combined with the halt on oil and gas production, the changes caused the district to run annual deficits between 30% and 50%.
"[The] two superintendents prior to me had the foresight to increase their reserves to make them very, very healthy," said Handall, who left the district in July 2018 after almost two years. "Without that foresight [and the reserve,] the district would have collapsed a year into my tenure."
Vista del Mar trustees agreed to implement a series of cuts — to programs and staffing levels — necessary to shrink the deficit and stretch out their remaining reserves. Grade levels were merged into combined classes as teaching positions closed or went unfilled.
"You can imagine the shock of staff that were there when they were asked to bring down their expectations of class size and programs for what is normal of a public school in California," Handall said. "It was a lot to ask that staff to do that."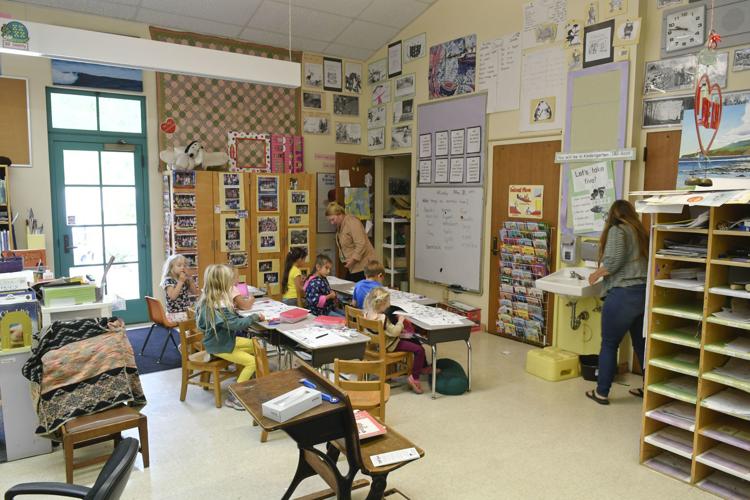 Stacey Thielst, who started at Vista del Mar in 1991, now leads a combination class of eight students in transitional kindergarten, kindergarten and first grade. Jill Bratcher, the instructional aide who often lends a hand in her class, doubles as the school bus driver.
As a cost-saving measure, Banning, who was hired on an interim basis after Handall, works a day-and-a-half each week.
Class ended Wednesday for Vista de las Cruces' remaining 49 students. The 12 in sixth and seventh grade — the lone eighth grader was moved during the year — won't return next year and will make the trip to Buellton for school.
Banning estimates 30 students, at most, will enroll at the school come fall.
McKeen, whose child will enter third grade, made the tough decision to transfer to Buellton Union. She said it wasn't easy to leave behind the "Vista family," but with a second child starting transitional kindergarten they chose to keep their children together and make the move before it's required.
"Of course [I] wish things could work out for the school — my son loves it — but as things currently stand, it's simply not a sustainable situation," she wrote. "The school is extremely small and getting smaller, then there's the obvious financial issues."
Local oil companies assured Handall production would restart in five years at the earliest. It's still at a standstill more than four years later. The Santa Barbara County Board of Supervisors has yet to decide whether Plains All American, the pipeline's Texas-based owner, can replace the 10.6-mile line that caused the spill.
"There are constantly pressures as … the cost of everything it takes to run a school district [increases,]" he said. "It's my position — and I believe the board understands this — that any long-term solution of increased revenue from oil is not a realistic scenario."
The unfortunate reality, he said, is with that few students, the school is simply unsustainable.