As Erin McCallon reflected on her time at Lompoc High School, the outgoing senior said one of the biggest lessons she learned was not necessarily in the classroom.
The poor habits, she said, would lead her to fall into personal traps and would make her more irritable and hurt her relationships with the people closest to her.
"I'd tell myself over and over again, 'you're going to fix this tomorrow; don't worry about it,'" she said. "What I didn't realize is I should have been telling myself, 'you're going to begin fixing this tomorrow and you are going to keep fixing it every day for the rest of your life,' because that's how you instill true change in your life."
McCallon made the comments during Lompoc High School's 127th commencement ceremony, held Thursday afternoon at Huyck Stadium.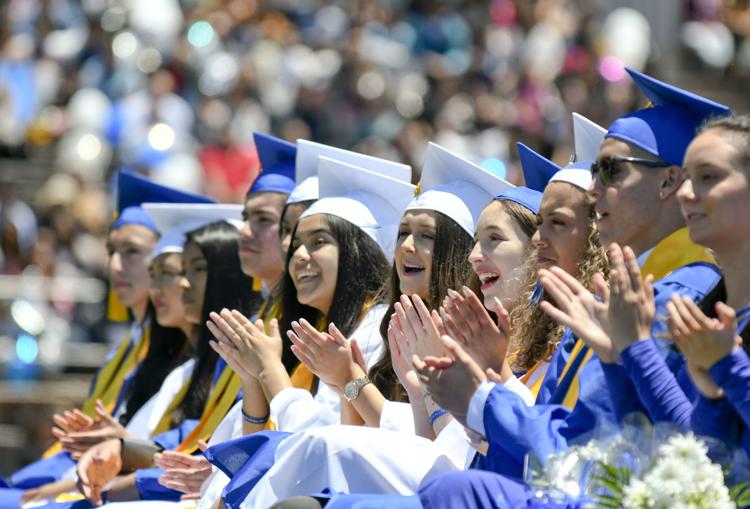 She delivered the event's "Brave Pride" address, although she likened it more to a "TED Talk" as she encouraged her fellow classmates to always strive to improve as they enter and continue through adulthood.
"Temporary fixes will never lead to lifelong results," she said. "It's the dedication and commitment to change that leads to excellence in your life."
A festive atmosphere surrounded the graduation, even when the commentary touched on tragedy.
Class President Alexander Murkison noted early in his welcome speech that the members of the Class of 2019 would be saying 14 goodbyes on their way out of Lompoc High School.
Twelve of those were for retiring staffers at the school, while two were for students in the class who died before graduation.
While the name of one of the deceased students wasn't publicly revealed, Murkison dedicated Thursday's ceremony to Tai Bartley, a popular student-athlete at the school who died early in the 2018-19 school year.
"Tai was the highlight of every room and the highlight of the class of 2019," Murkison said.
"[Bartley] will always be in our minds and in our hearts," he later added.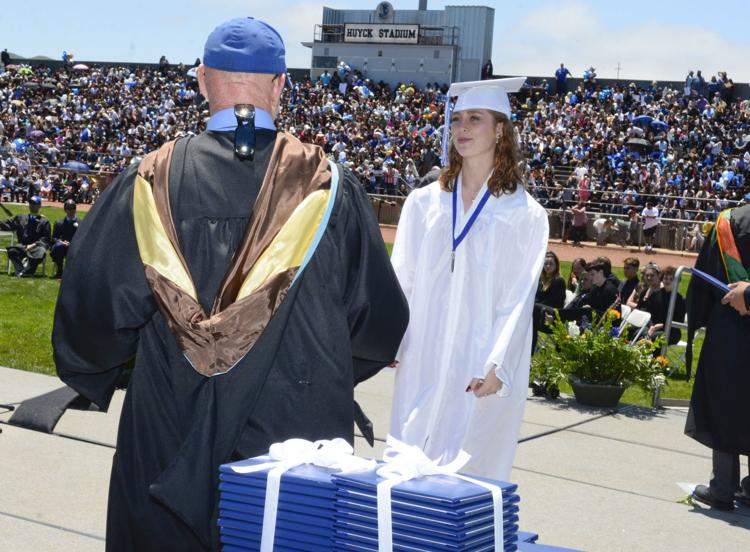 In another emotional scene — although for very different reasons — Logan Blanco, who delivered a scholar address, struggled to stay composed as she thanked her father, Tom Blanco, for all his support of her over the years.
The retiring Tom Blanco, who had been a teacher and athletic trainer at Lompoc High for 38 years, was on the field as he prepared to leave his longtime place of employment at the same time as his youngest daughter.
You have free articles remaining.
Register for more free articles
Stay logged in to skip the surveys
"While it may be some kids' worst nightmare to have a parent on campus with them, I loved every minute of it," Logan Blanco said. "Dad, thank you for being my rock the last four years, and every year before that."
"I've seen you make an impact on so many kids' lives, and you truly inspire me to do what I love and help people, just as you have," she later added. "Happy retirement, Dad, you deserve it."
The idea of being grateful for one's supporters and seeking out one's passions was a common thread throughout the event.
Lainey Ranjo, who delivered the second of the two scholar addresses, said it's the connections she made with her classmates that she'll always take with her.
It's because of those connections, she said, that she was able to discover her own passions and grow alongside people who would become her closest friends.
"We faced high school — one of the toughest challenges yet — and we came out on the other side more enlightened and, better yet, together," she said. "If that is not beautiful to you, then I have no clue what is."
In addition to the speeches and presentation of diplomas, the ceremony also included a performance by the school's choir.
Murkison closed his comments by telling his classmates it was an honor to serve with them and encouraged them to never give up.
"Keep dreaming, and that one thing you have a passion for will show itself to you one day," he said.
McCallon asked her classmates to hold on to their "Brave Pride."
"No matter where life leads you after today … these core values will follow you," she said. "Allow them to help you take action into your own life and create positive changes."
060619 Lompoc graduation 02.jpg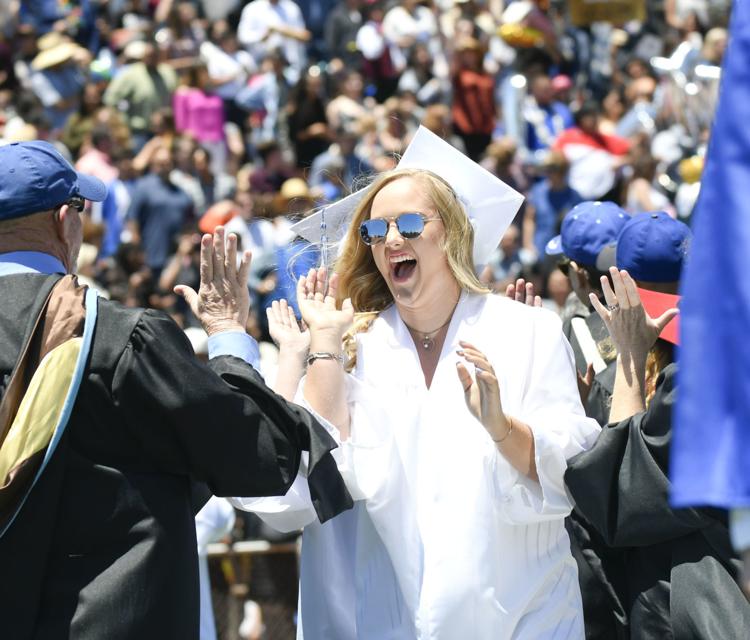 060619 Lompoc graduation 07.jpg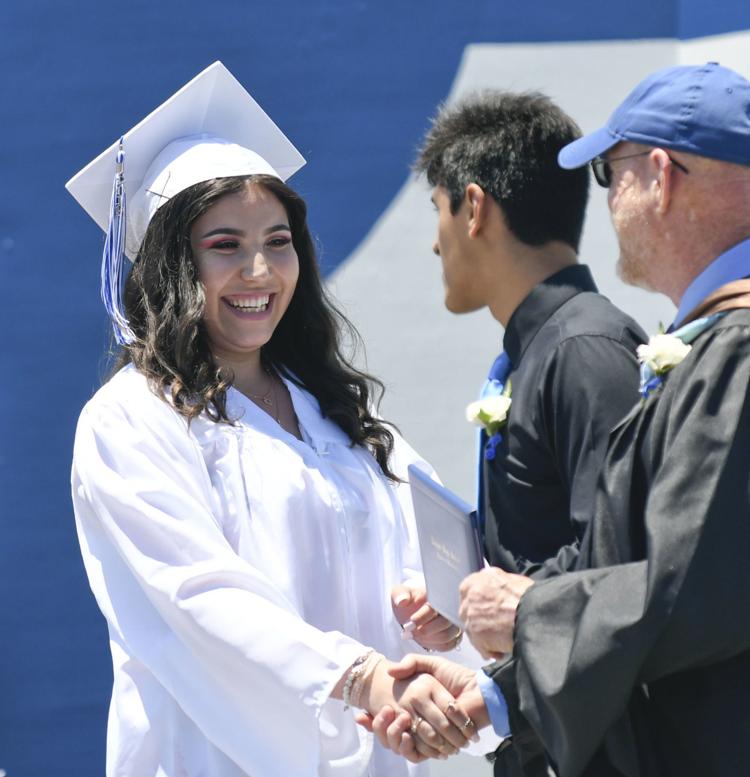 060619 Lompoc graduation 11.jpg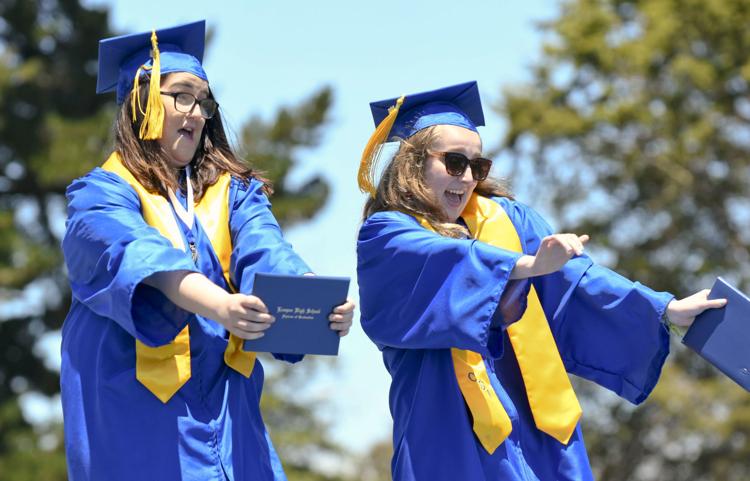 060619 Lompoc graduation 03.jpg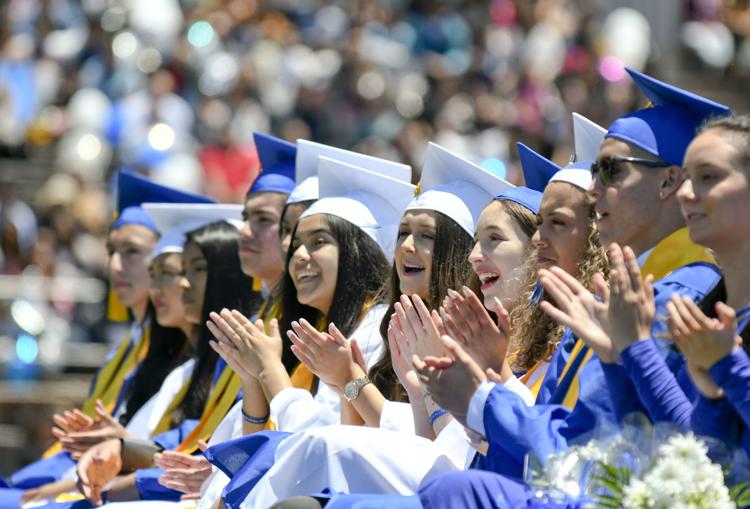 060619 Lompoc graduation 14.jpg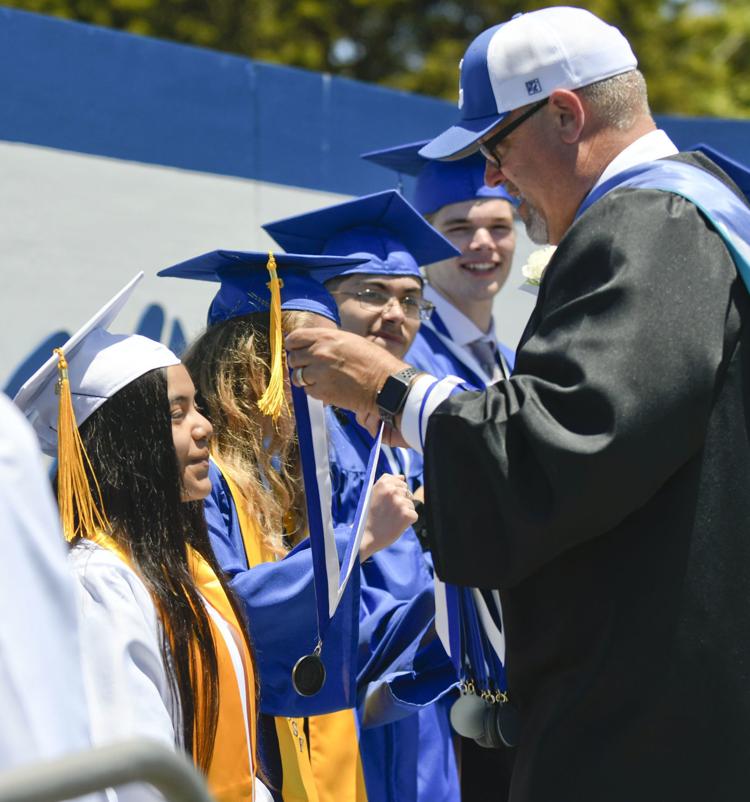 060619 Lompoc graduation 04.jpg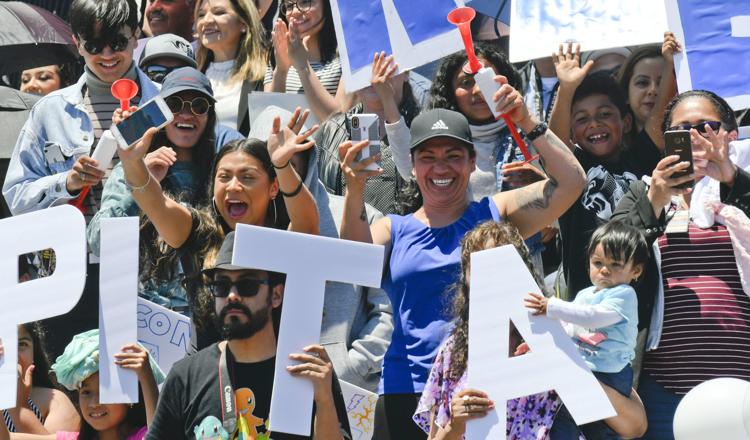 060619 Lompoc graduation 05.jpg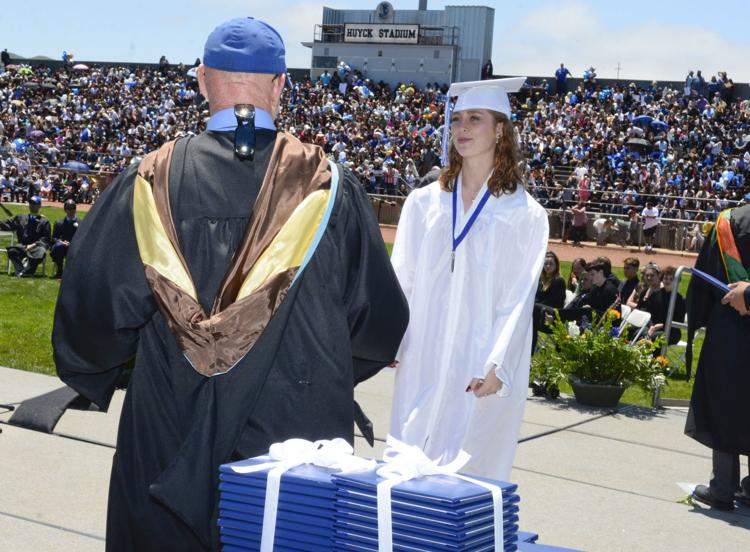 060619 Lompoc graduation 06.jpg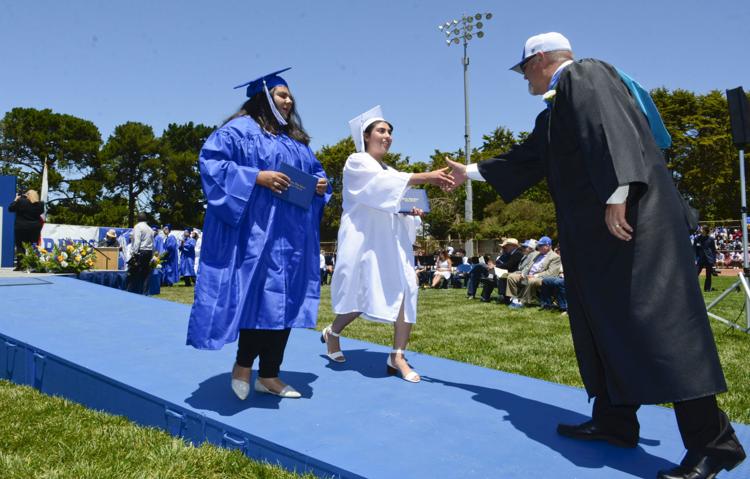 060619 Lompoc graduation 08.jpg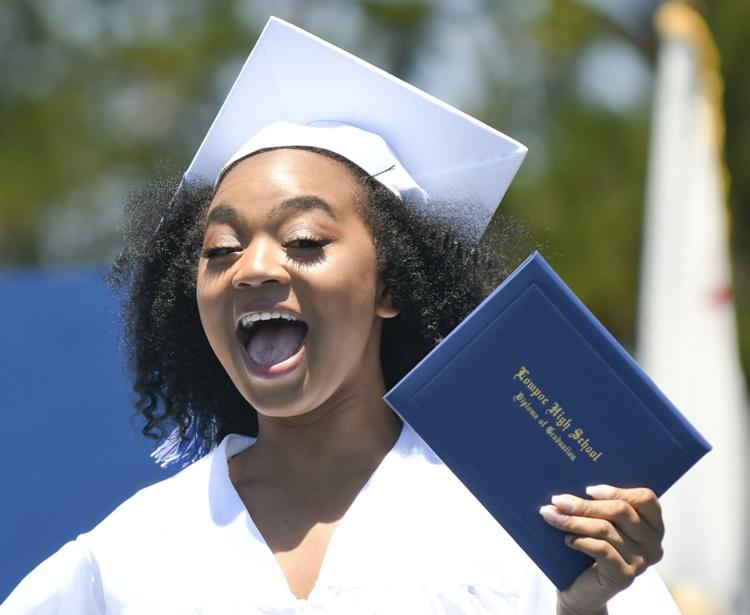 060619 Lompoc graduation 01.jpg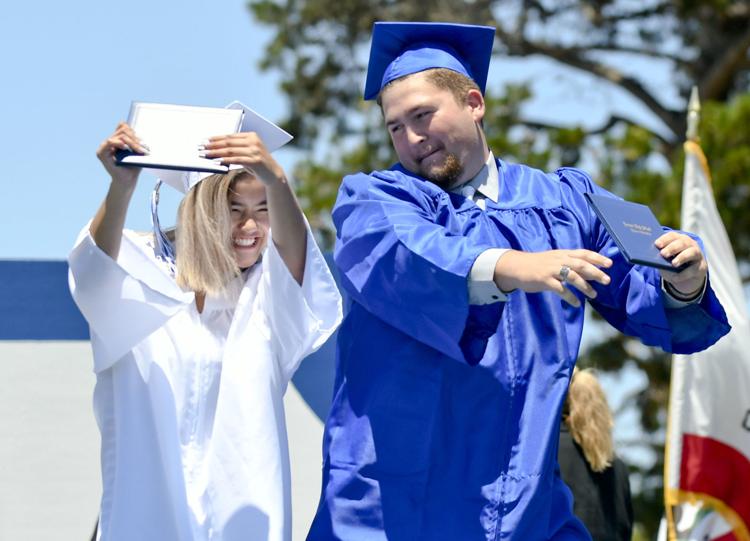 060619 Lompoc graduation 09.jpg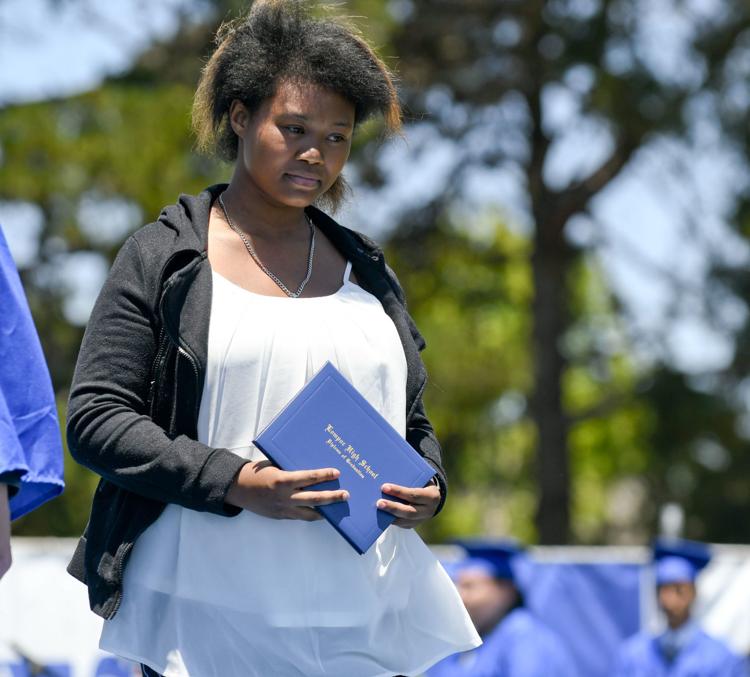 060619 Lompoc graduation 10.jpg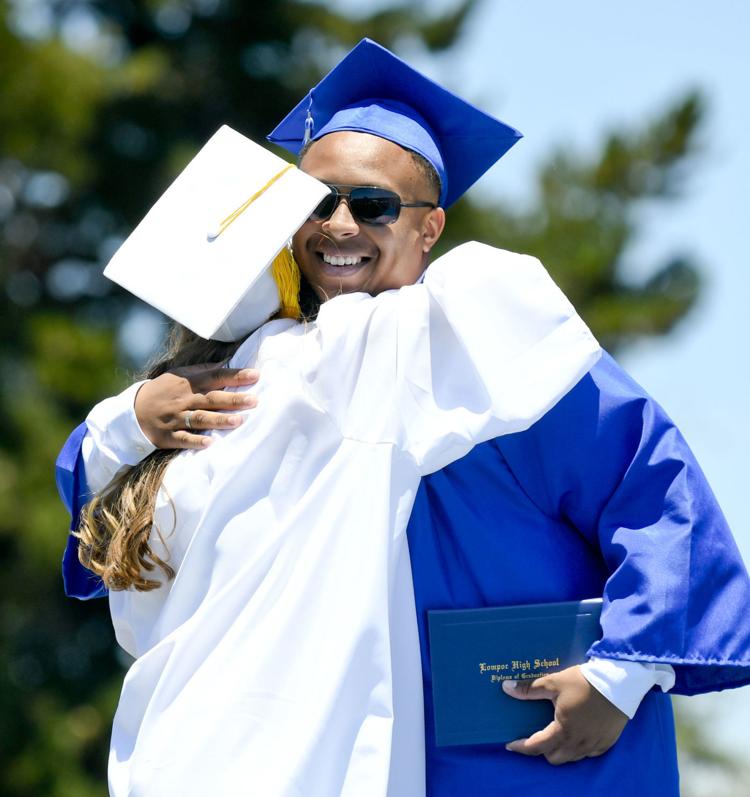 060619 Lompoc graduation 12.jpg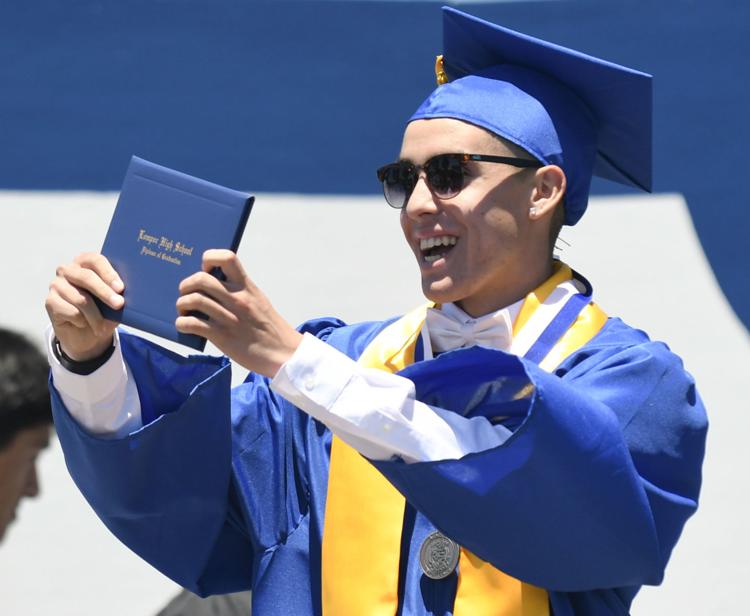 060619 Lompoc graduation 13.jpg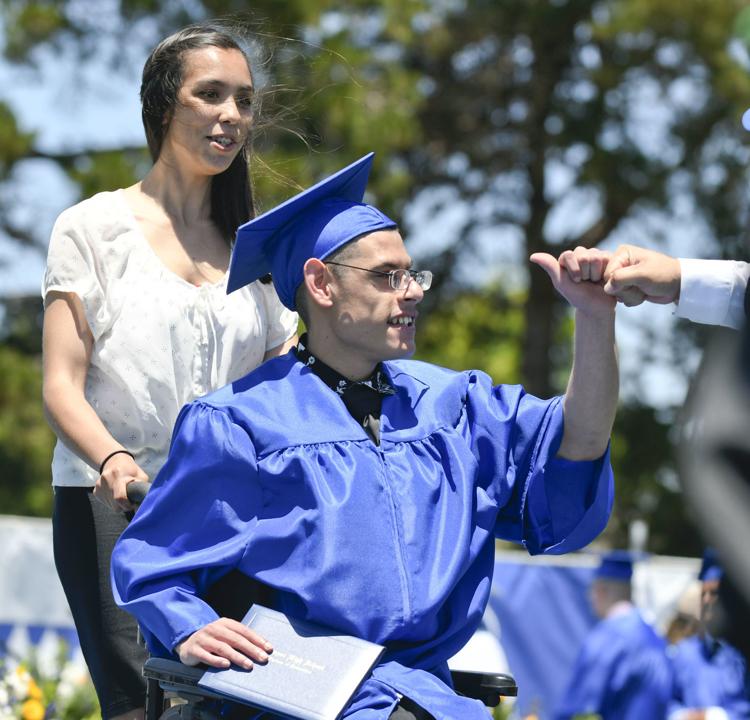 060619 Lompoc graduation 15.jpg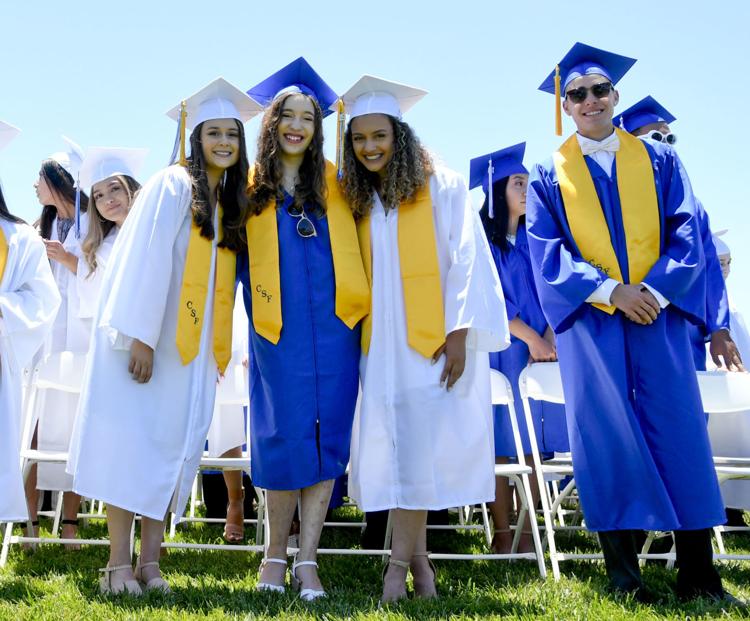 060619 Lompoc graduation 16.jpg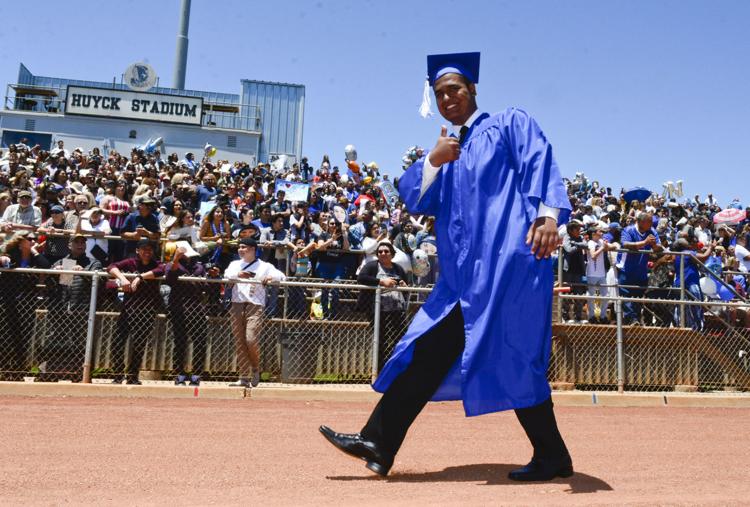 060619 Lompoc graduation 17.jpg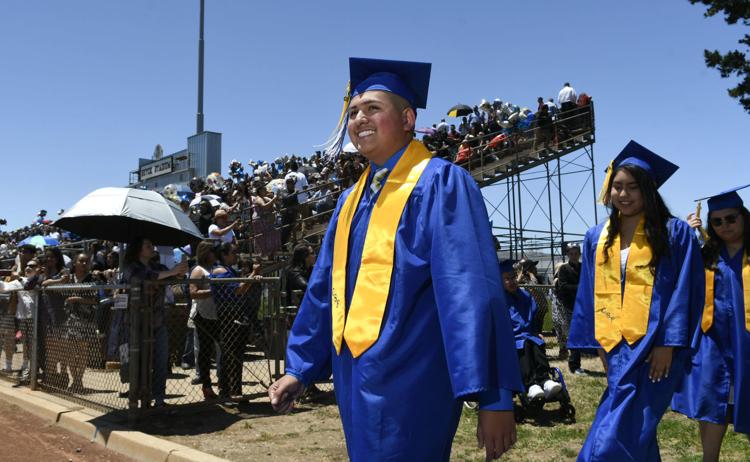 060619 Lompoc graduation 18.jpg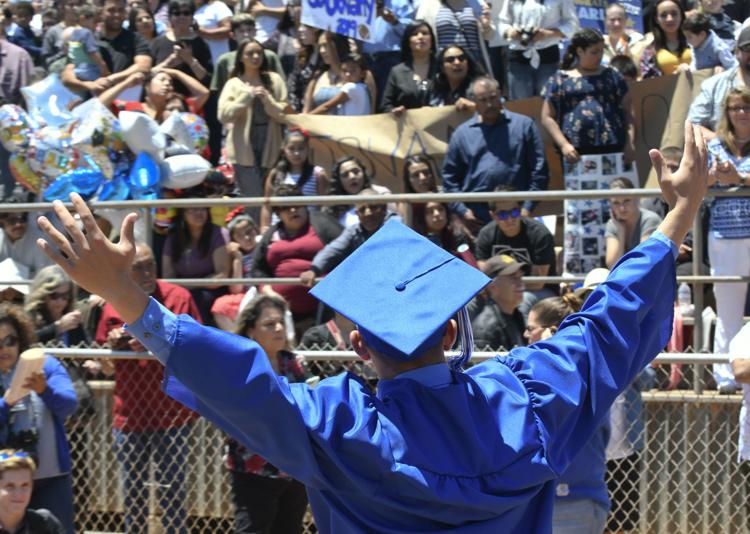 060619 Lompoc graduation 19.jpg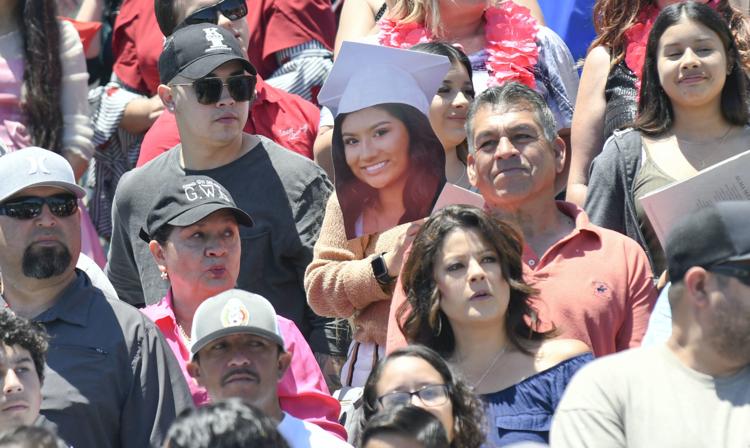 060619 Lompoc graduation 20.jpg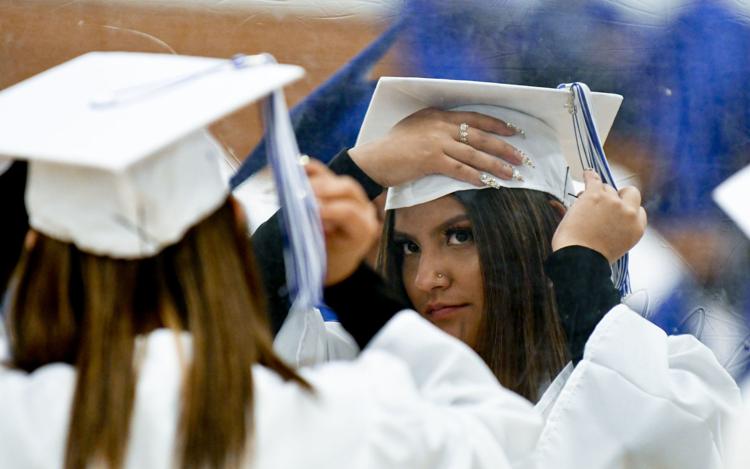 060619 Lompoc graduation 21.jpg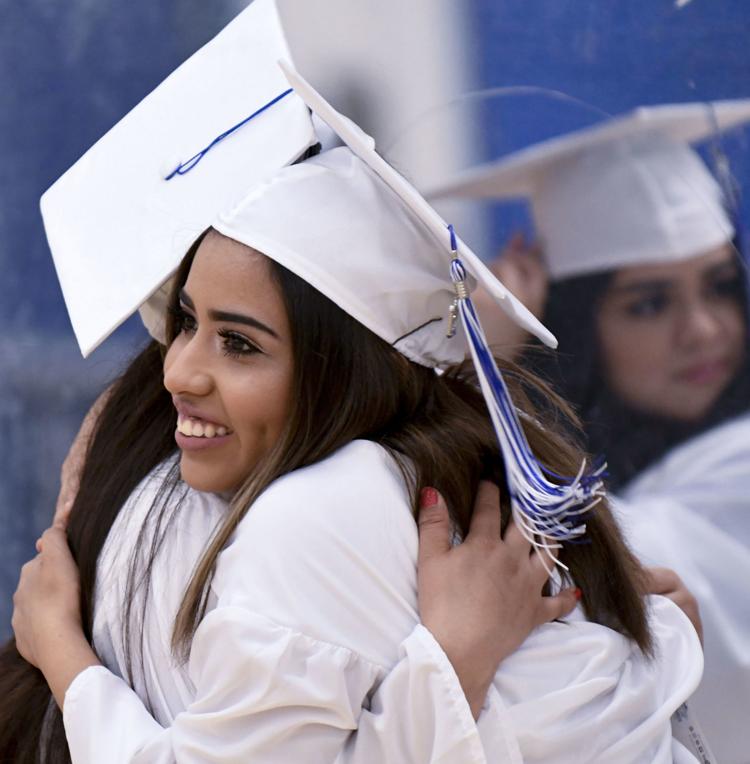 060619 Lompoc graduation 22.jpg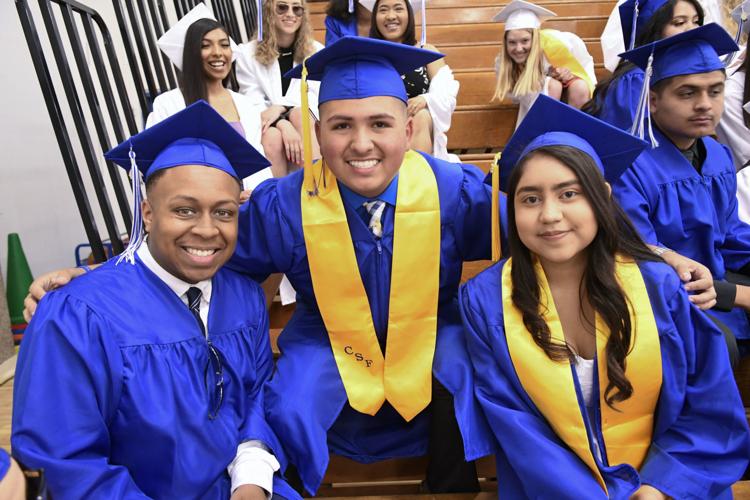 060619 Lompoc graduation 23.jpg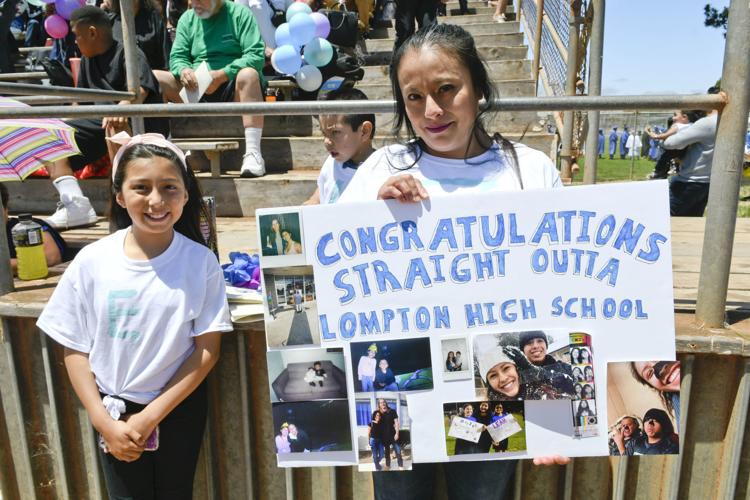 060619 Lompoc graduation 24.jpg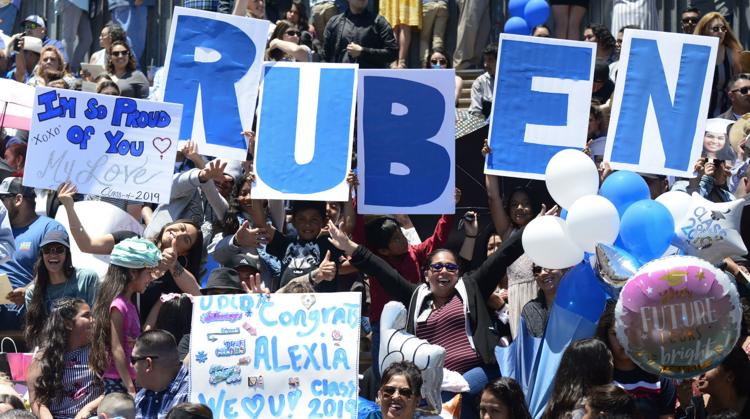 060619 Lompoc graduation 25.jpg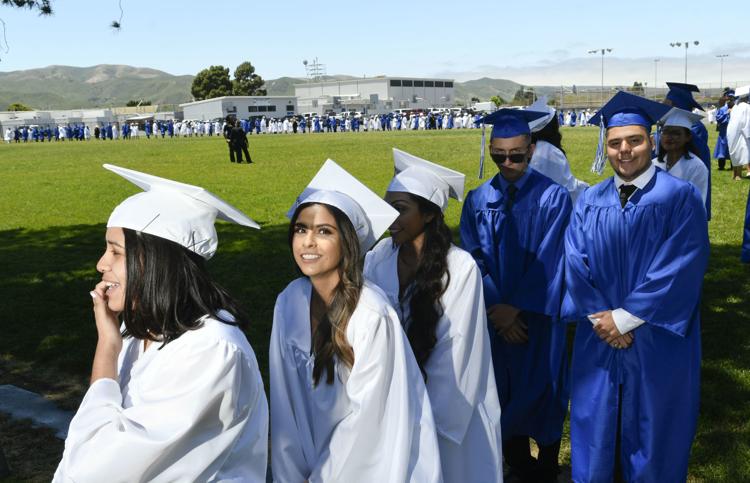 060619 Lompoc graduation 26.jpg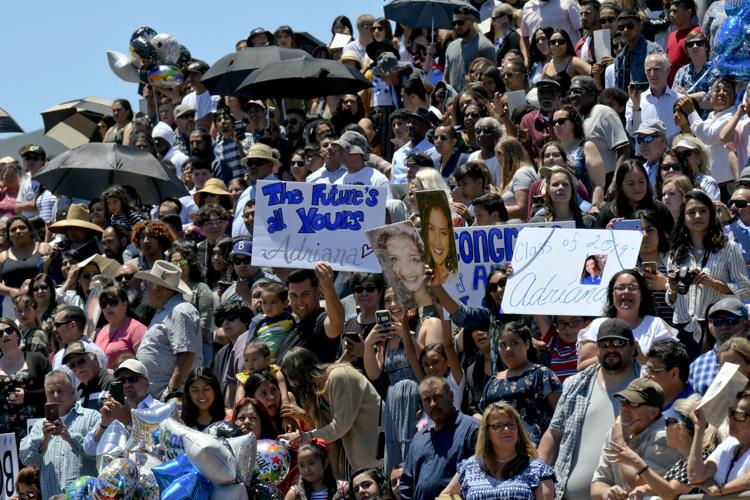 060619 Lompoc graduation 27.jpg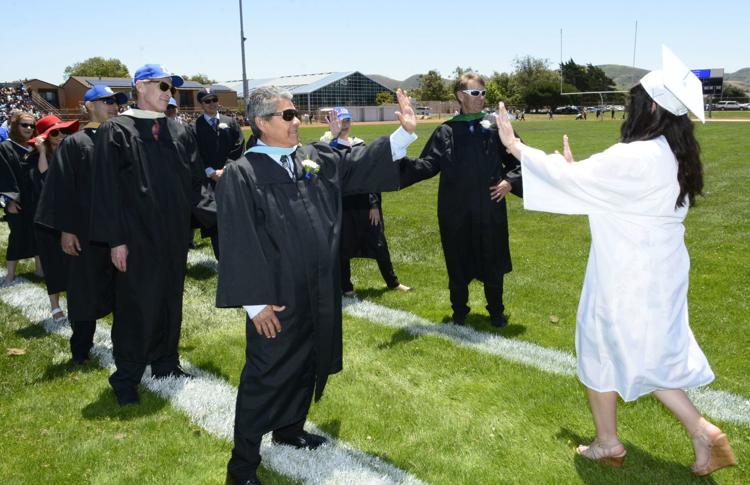 060619 Lompoc graduation 28.jpg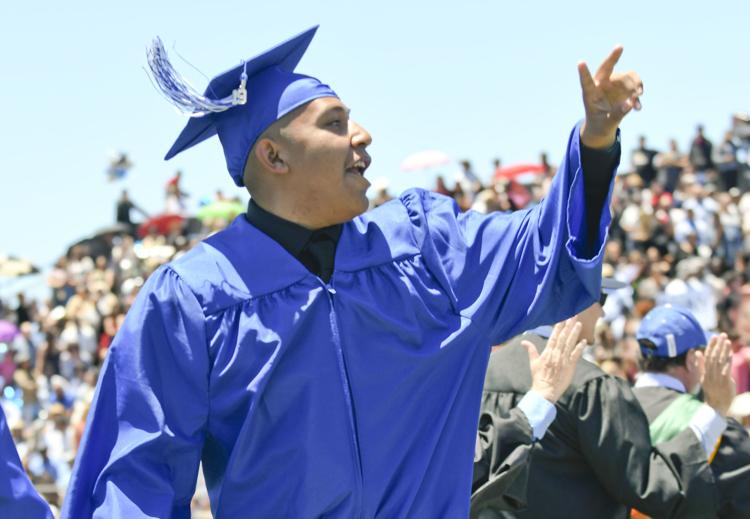 060619 Lompoc graduation 29.jpg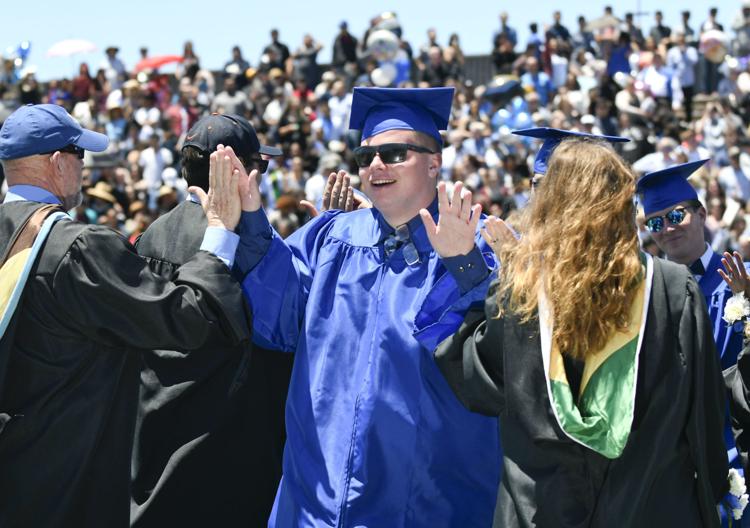 060619 Lompoc graduation 30.jpg
060619 Lompoc graduation 31.jpg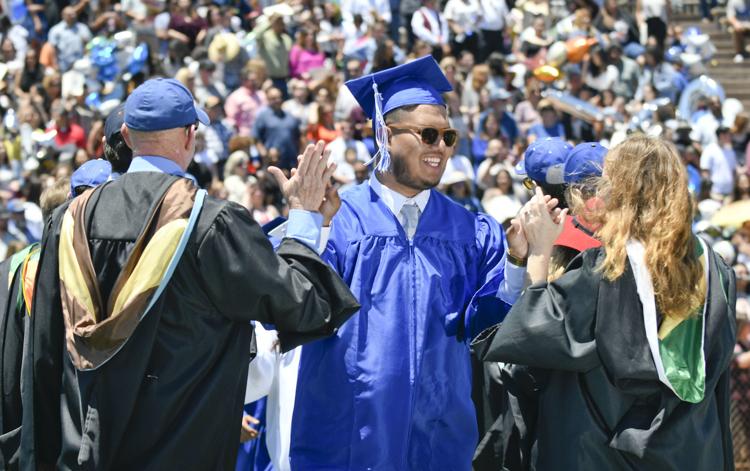 060619 Lompoc graduation 32.jpg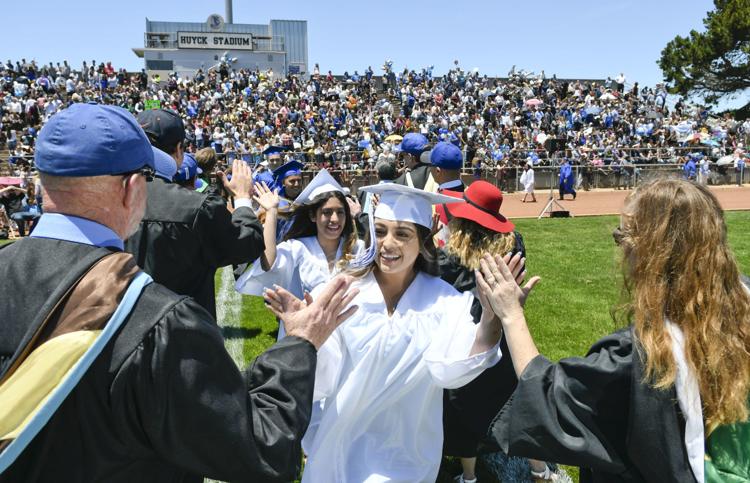 060619 Lompoc graduation 33.jpg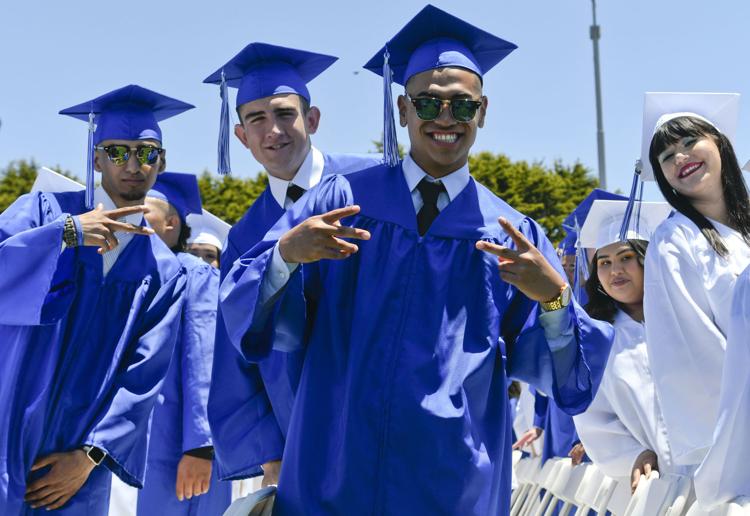 060619 Lompoc graduation 34.jpg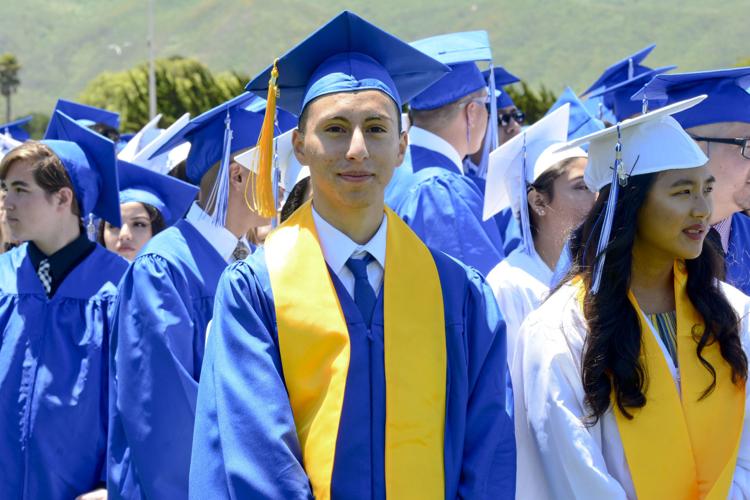 060619 Lompoc graduation 35.jpg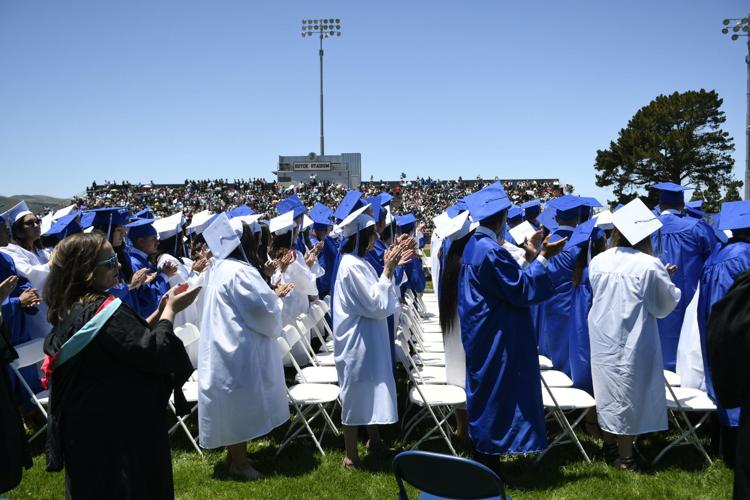 060619 Lompoc graduation 36.jpg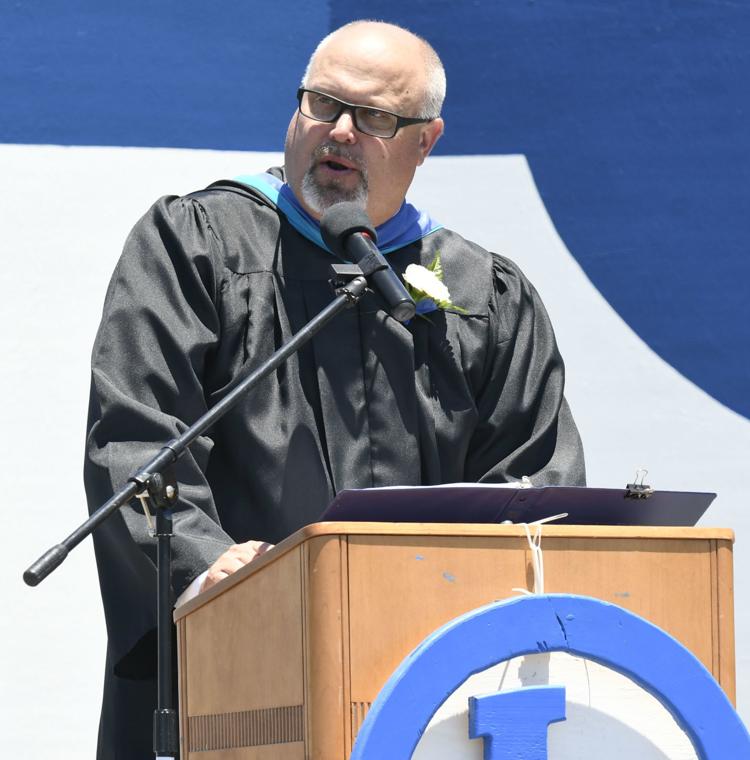 060619 Lompoc graduation 37.jpg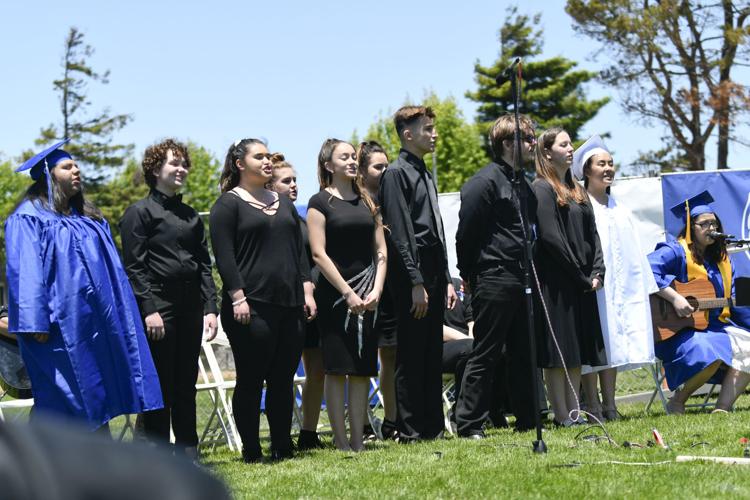 060619 Lompoc graduation 38.jpg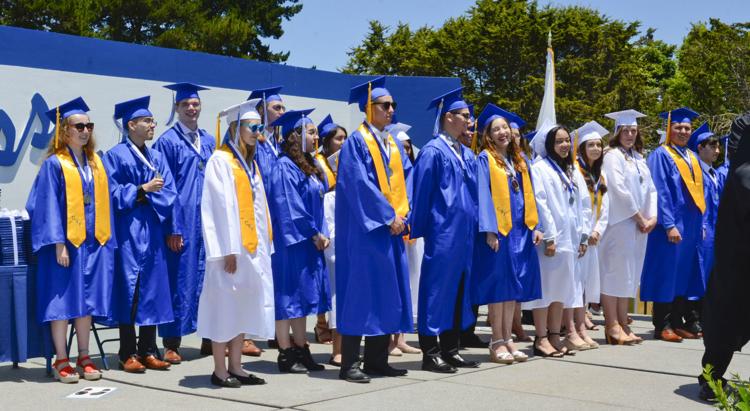 060619 Lompoc graduation 39.jpg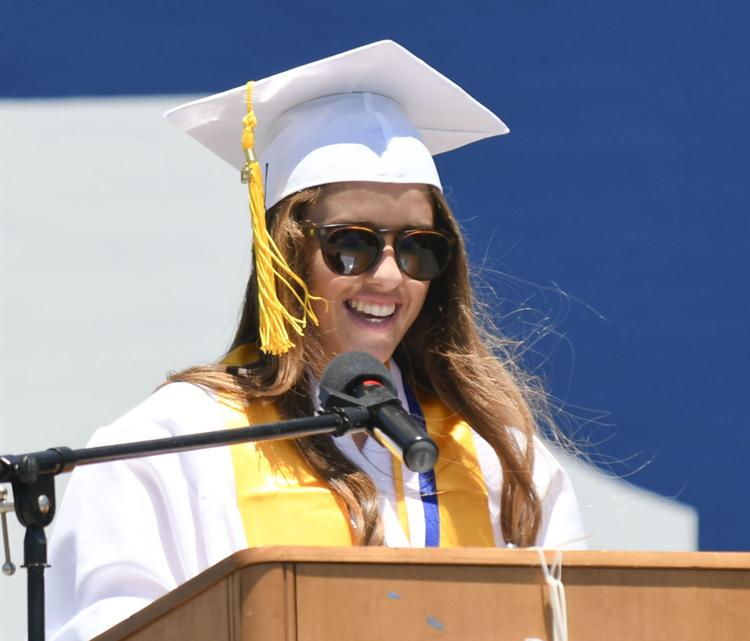 060619 Lompoc graduation 40.jpg
060619 Lompoc graduation 41.jpg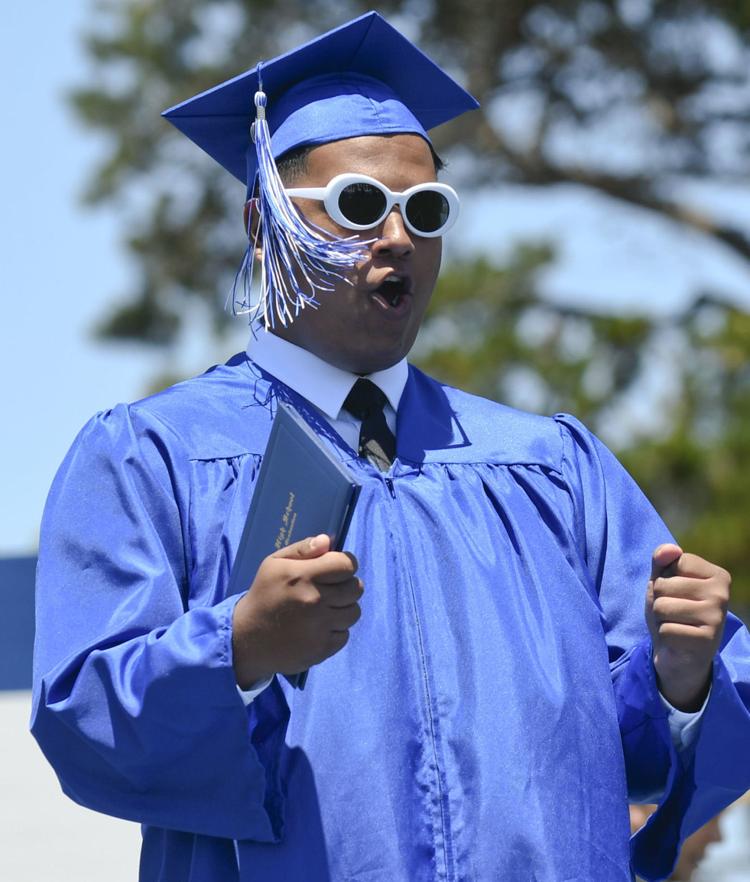 060619 Lompoc graduation 42.jpg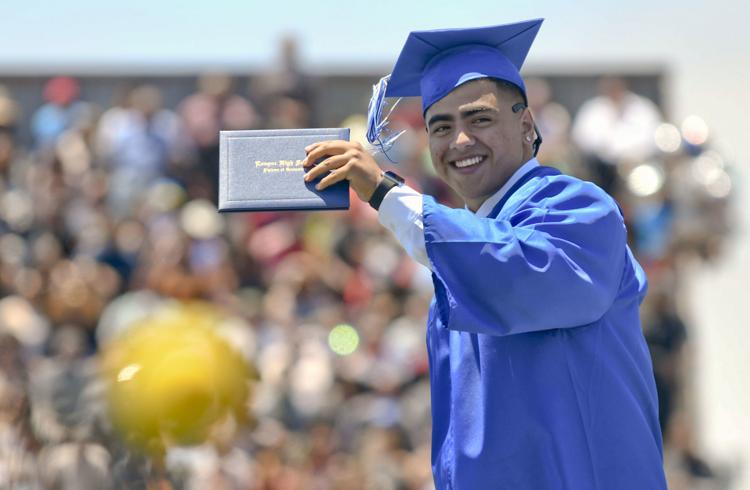 060619 Lompoc graduation 43.jpg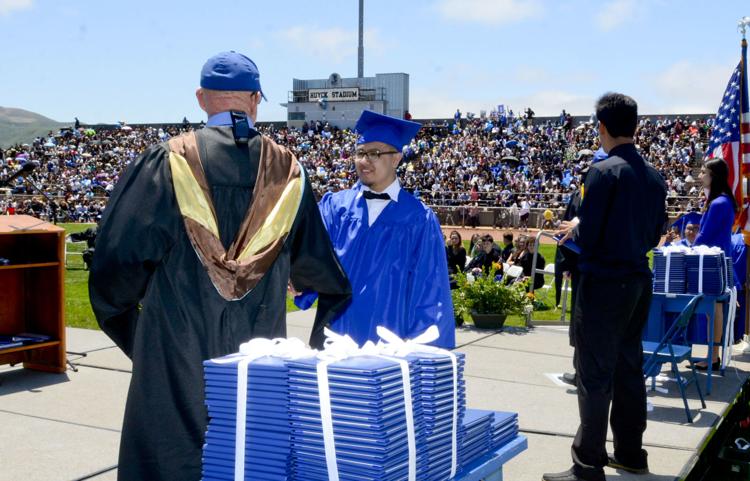 060619 Lompoc graduation 44.jpg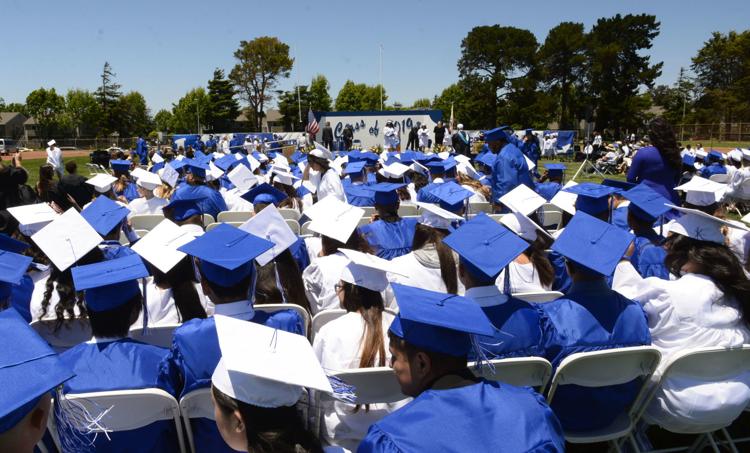 060619 Lompoc graduation 45.jpg