Twenty-one elementary school students spent part of their spring break learning to cook various international recipes inside Rice Elementary School's cafeteria Wednesday.
The fifth- and sixth-graders from 4-H Student Nutrition Advisory Council Clubs took part in the fourth annual Culinary Academy, spearheaded by six adults from UC CalFresh Healthy Living.
On the menu: French omelets, French toast made with applesauce, banana oatmeal muffins and the Peruvian dish ceviche, which is often used in pico de gallo.  
Janelle Hansen helps oversee the 4-H SNAC Clubs as supervisor of the Santa Barbara and San Luis Obispo group.
These past two months, La Graciosa community meetings have been filled with fun skits, amazing crafts and creative fundraisers.
She said Wednesday's five-hour event from 1 to 6 p.m. was much more than just students learning how to create various dishes.
"The hope is that they will learn the life skill of healthy living and nutrition — and that's really one of our goals," Hansen said as the students were preparing their meals.
"The other focus that we have with the 4-H program and snack program are public speaking and leadership speaking," she continued. "So we're hoping we're cultivating young leaders, too.
"So this is an opportunity for all those kids from those schools to come together during spring break and really kind of work on refining their culinary skills."
Hansen added the students picked which recipes they wanted to whip up.  
"We select about 15 different recipes, we bring them to the kids, and they choose which three they would like to do," Hansen explained. "We then match those recipes up with different countries, so we're bringing a cultural aspect of the food we're cooking. Plus they're meeting kids from different schools."
Each child wore gloves and got the opportunity to work with such common cooking utensils as kitchen knives, measuring cups, bowls, cutting boards, etc.
While the kids came from five schools, they worked in unison to create the best, and most tasteful, dishes possible.
One of the students who helped create the Peruvian ceviche was Brandee Tovar, sixth-grader at Bruce Elementary in Santa Maria.
Brandee said she had some early nerves about taking part in the camp from working with students from other schools to using the knives.
But right away she grew more comfortable with creating the final result.
"I felt a little bit uncomfortable at first because there were people here I didn't know, but then some of my friends showed up," Brandee said. "I then felt nervous but excited because I didn't know what we were going to make. But I had fun." 
On the opposite side of the kitchen were kids preparing muffins and cracking eggs for French toast and omelets.
Fifth-grader Isabella Zemier, who came over from Oceano Elementary, got the chance to help create the European dishes.
Isabella is no stranger to preparing food, as she's part of the on-campus SNAC Club that's made pizzas and smoothies.
However, she learned that the camp was much more than just cooking and baking.
"It's pretty cool because we get to do more than learn different dishes; we learn different countries, too," said Isabella, who discovered facts about England and the United Kingdom nations of Scotland, Wales and Northern Ireland.
After preparing each dish, the students got the chance to eat the final results and give the thumb's-up or thumb's-down on whether the recipe was a success.
042419 Culinary Camp 03.jpg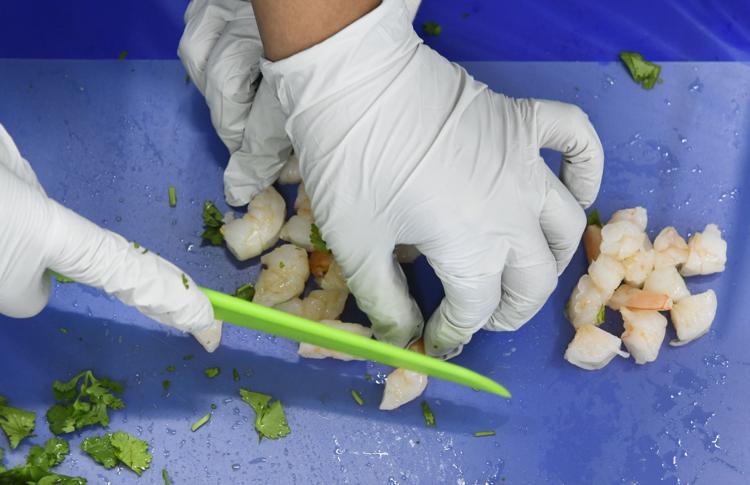 042419 Culinary Camp 11.jpg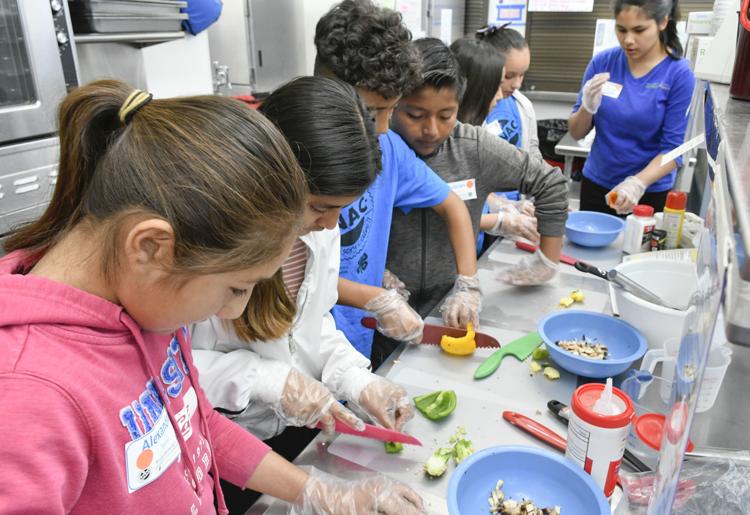 042419 Culinary Camp 04.jpg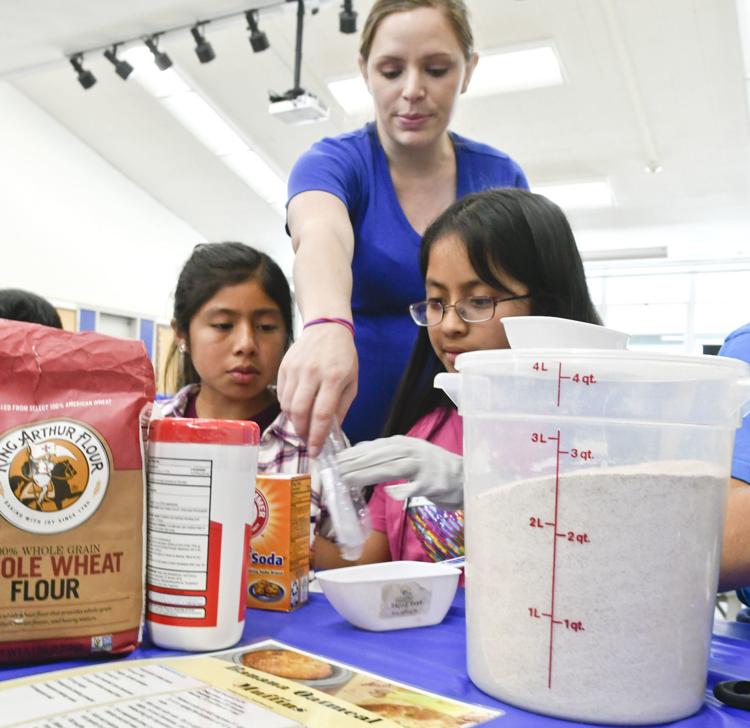 042419 Culinary Camp 05.jpg

042419 Culinary Camp 02.jpg
042419 Culinary Camp 06.jpg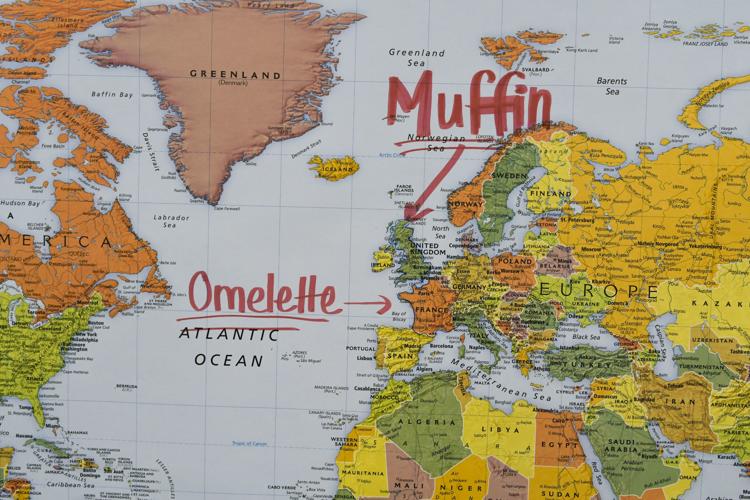 042419 Culinary Camp 01.jpg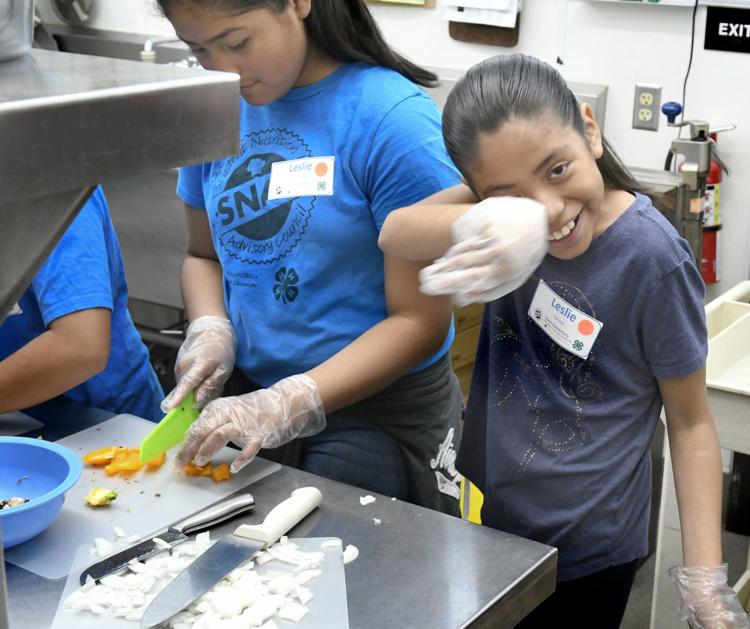 042419 Culinary Camp 07.jpg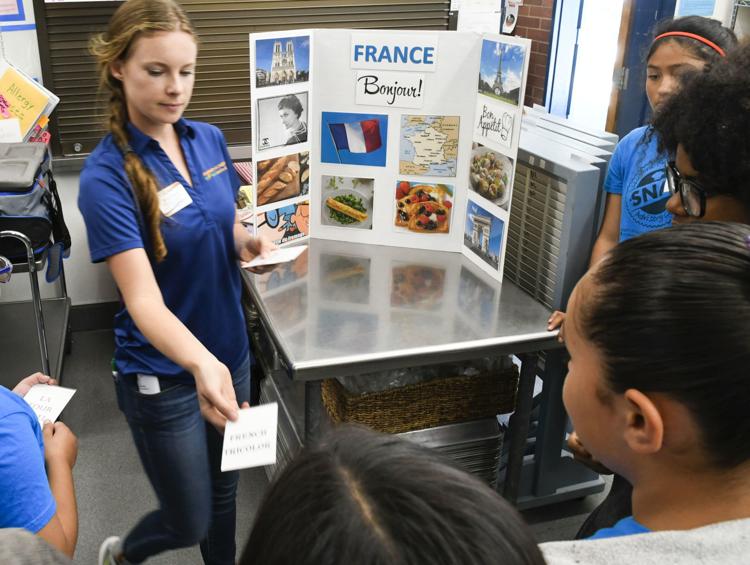 042419 Culinary Camp 08.jpg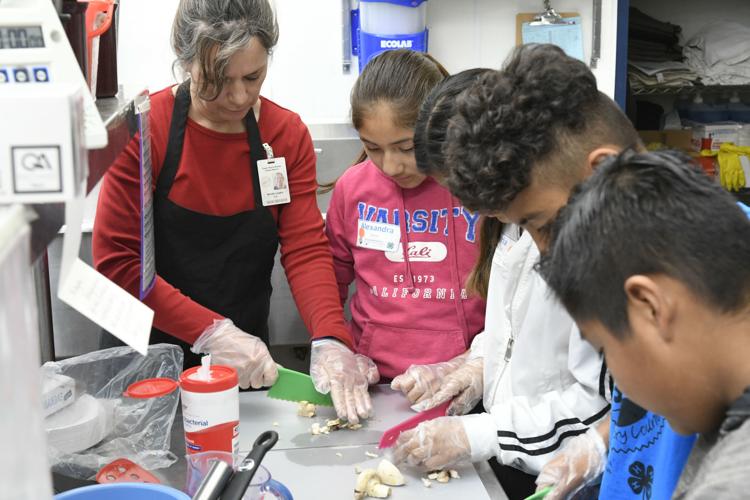 042419 Culinary Camp 09.jpg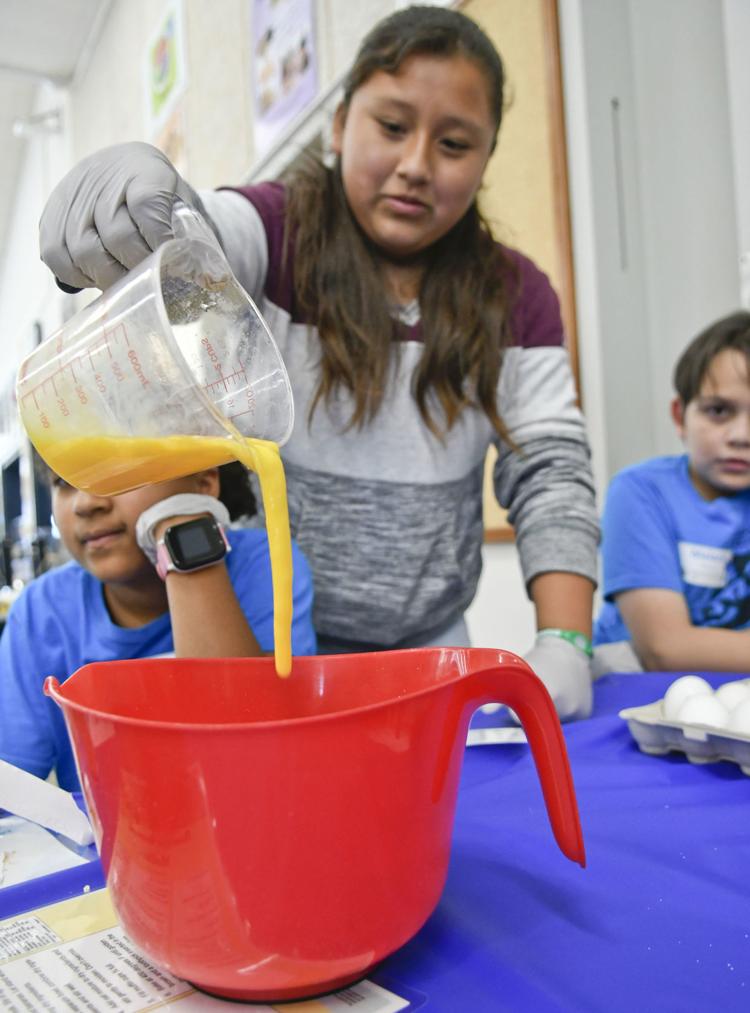 042419 Culinary Camp 10.jpg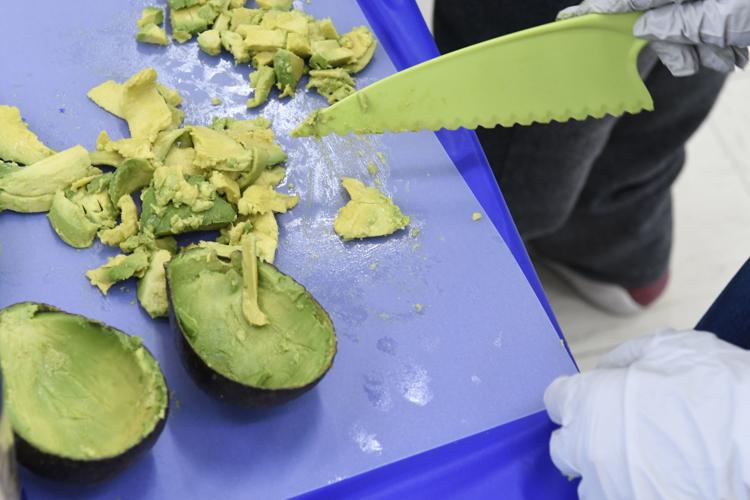 Be the first to know
Get local news delivered to your inbox!