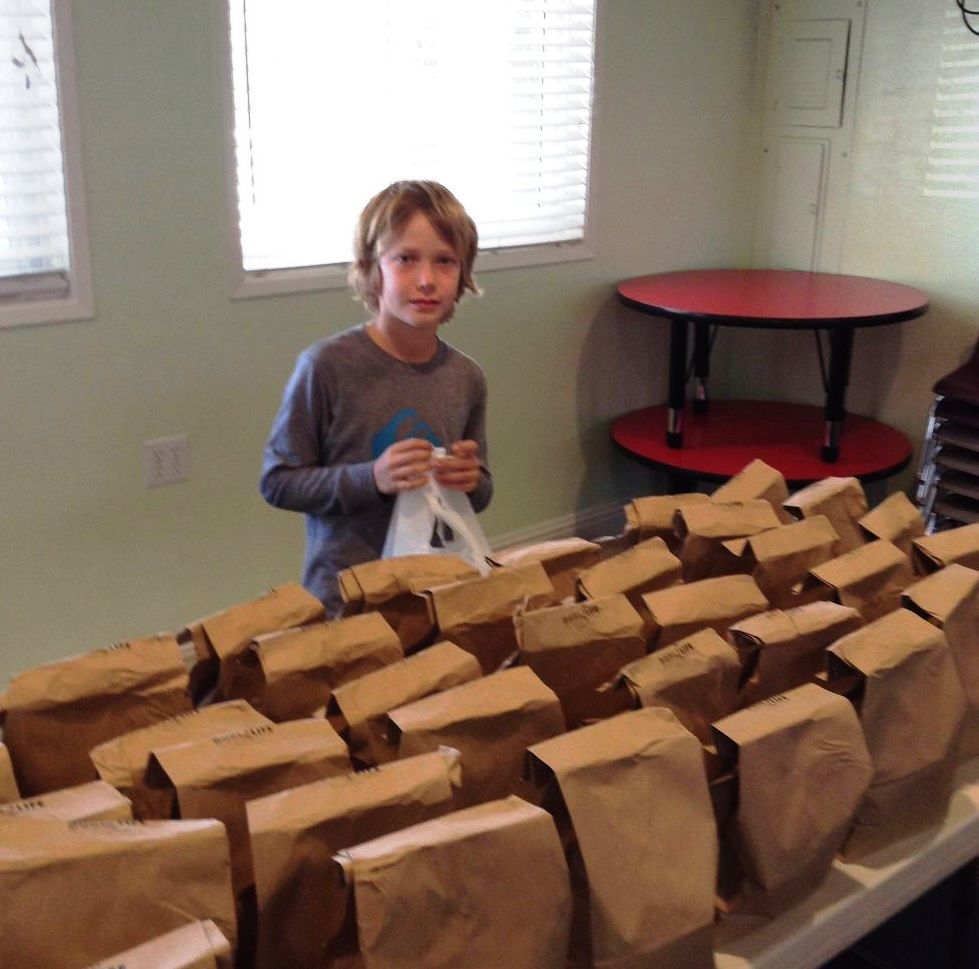 The fifth nominee for this year's Valley of the Flowers Peace Prize has been announced as 8-year-old Lompoc resident Boss Brockett.
Boss was nominated by his grandmother, Leslie Hale, who wrote of her grandson: "I understand there are adults who need to be recognized for their contributions to the Lompoc community and that the youth [hopefully] have plenty of years to contribute great things to the community. The reason for me to even explore this avenue is to raise the awareness of the youth of Lompoc that there are better ways to occupy their time besides fighting, shooting each other, or vandalizing others' property."
Boss' initial community project was a lemonade stand. He raised $100 that he and his younger brother used to buy toys and books to donate to the children living at the Bridgehouse homeless shelter.
When Boss saw that the swings at Pioneer Park had been removed because they were broken, he started a "Pennies for Pioneer Park" campaign.
"He walked miles," Hale said, "soliciting pennies for this cause."
An ongoing project is helping to feed the homeless at his church every Monday.
Boss' new venture is Bowser Bags — bags he decorates with paw prints. Each bag has a can opener, spoon, doggie treats, water bowl, and a toy. He has people carry them in their cars in case they see a homeless person with a dog.
"He's making more [bags] this weekend since he has run out again," Hale said.
The annual Peace Prize ceremony is scheduled for 3 p.m. Jan. 26, 2020, at the Valley of the Flowers United Church of Christ in Vandenberg Village.
Get local news delivered to your inbox!
Subscribe to our Daily Headlines newsletter.