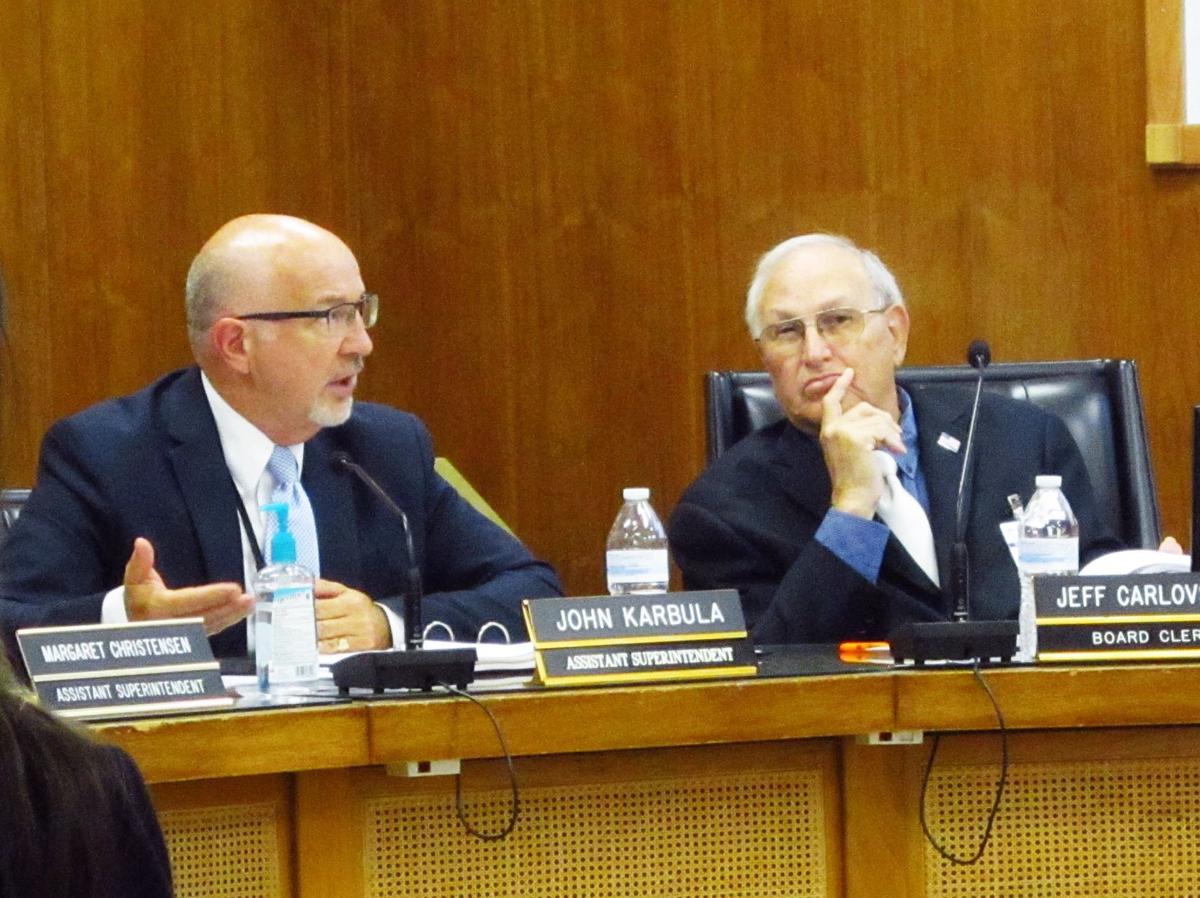 Richard King, an Air Force and Army veteran who was elected to the Lompoc Unified School District board of education in 2016, has died.
King, who had missed the past several LUSD board meetings while dealing with health issues, died Dec. 18 due to a metastasized cancer, according to a statement from his family. He was 71 years old. 
King never worked professionally in education, but he said last year that he was inspired to run for the LUSD board after volunteering at Fillmore Elementary School. He was one of three new members elected to the board in November 2016, as he finished third in balloting with nearly 22 percent of the total vote.
Richard Barrett, who was the top vote-getter and also a first-term LUSD board member, said Friday that King "will be greatly missed."
"I think he was a fine man and dedicated public servant who cared deeply about the LUSD," Barrett said. "I enjoyed serving with him."
You have free articles remaining.
King is survived by his wife, Heide, and son, Matthew. He was born in Downey, but had lived in Lompoc for 24 years, according to his campaign website.
King reported that he went into the Air Force after high school and later attended college in Orange County in 1970 after leaving the Air Force. In 1974, he re-entered the military, this time with the Army, and served until 1997, according to his website.
After retirement, he worked as a bus driver in Lompoc and Santa Maria and with the Chumash Casino.
With LUSD on its winter break until Jan. 8, the board is also on hiatus until Jan. 9.
One of the first orders of business for the remaining four members of the board will likely be to decide how to proceed without King. They can leave the seat vacant, appoint someone to fill it or hold a special election.
A service for King will be held at 3:30 p.m. Thursday at the Lompoc Cemetery District, 600 South C St.
Willis Jacobson covers the city of Lompoc for Lee Central Coast Newspapers. Follow him on Twitter @WJacobsonLR.