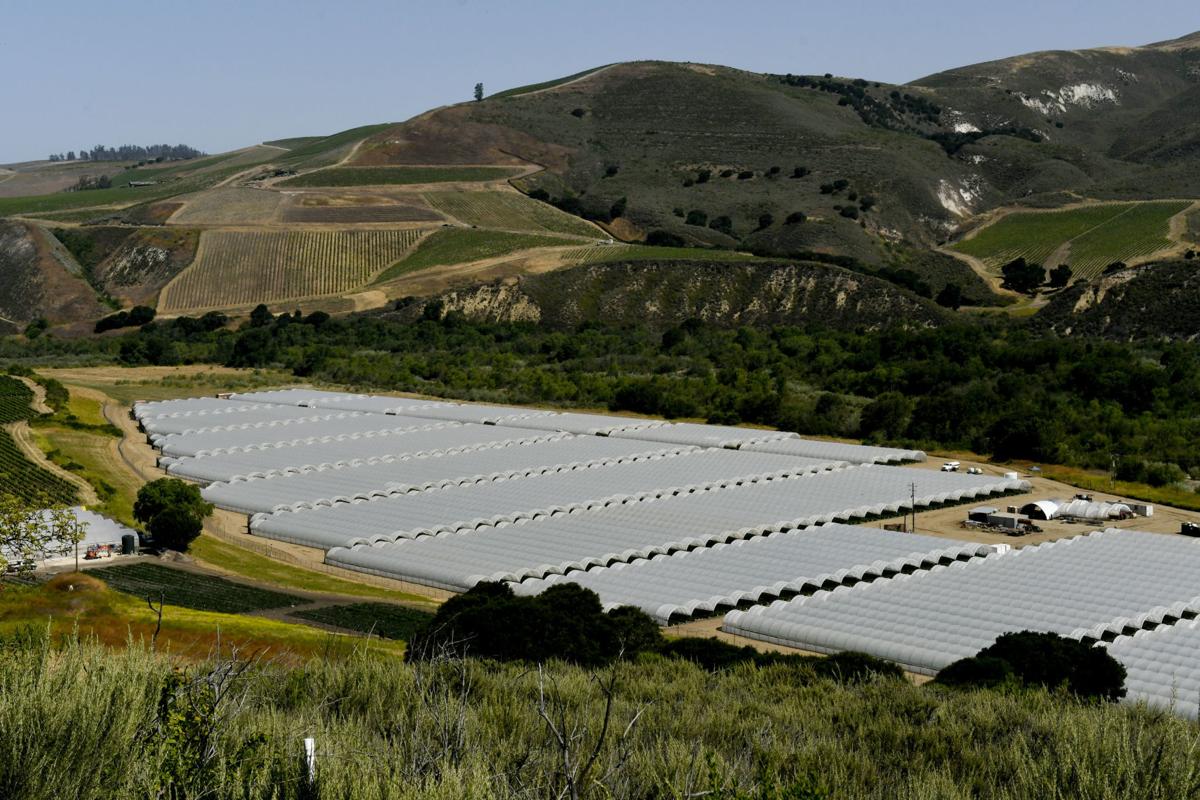 The Santa Barbara County Board of Supervisors has chosen a smorgasbord of amendments to address cannabis cultivation conflicts with residents and other agriculture instead of requiring all cultivation operations to obtain a conditional use permit, as recommended by the Planning Commission.
In a series of votes, the board directed the Planning and Development Department staff to prepare potential amendments for more public comment, discussion and possible tweaking at an unspecified future meeting.
Supervisors began the hearing on cannabis ordinances last week but couldn't begin discussing them because of the volume of public comments — 41 emailed comments still remained to be read into the record Thursday.
Of seven amendments proposed by various supervisors, only two won unanimous votes and two failed.
Under one of the two that won unanimous support, applicants would not have to adhere to the revised ordinances if they have a permit approved and the appeal period has ended; if they have a permit that was approved upon appeal; or if an approved permit is in the process of appeal and ultimately wins.
Applicants with a permit in the process who ultimately lose on appeal would have to start over under the new provisions.
The other amendment with unanimous support would require all cannabis drying and processing to take place indoors using the best available technology for odor control.
Amendments that won split support included banning all cannabis cultivation inside existing developed rural neighborhoods, or EDRNs, which was opposed by 1st District Supervisor Das Williams and 5th District Supervisor Steve Lavagnino.
Third District Supervisor Joan Hartmann and 4th District Supervisor Peter Adam voted "no" on a proposed amendment that would require only a land use permit for cannabis cultivation on up to 51% of a parcel, with a conditional use permit required for percentages over that.
Adam was the lone dissenter on a proposed amendment requiring cannabis cultivation to be set back 50 feet from the property line.
A proposed amendment to require cannabis cultivators to prevent odor from passing beyond a parcel's property line failed, with Lavagnino, Williams and 2nd District Supervisor and Board Chairman Gregg Hart voting "no."
A proposed zoning overlay that would require conditional use permits for all cannabis cultivation within the Santa Rita Hills American Viticultural Area also failed when the same three voted "no."
After hearing repeated complaints about odors, pesticide drift and potential terpene contamination, the supervisors asked the Planning Commission to look at potential cannabis ordinance amendments to address the issues.
Commissioners said the CUP process for all cultivation would provide wide latitude to impose conditions designed to prevent conflicts.
Williams argued complaints, which he said stem from nonconforming operations that have not yet been granted permits, would not be resolved because requiring CUPs for all cultivation would extend the permit process by up to two years.
"This requirement for a CUP becomes a cloak for the bad actors," Williams said. "We will only have the ability to enforce our regulations if the cannabis permitting structure moves forward, and the CUP process unfortunately delays that. And I find that unacceptable."
Lavagnino also said it would be a big mistake to lump all the cannabis cultivators together, pointing out if someone owned 640 acres with no neighbors and wanted to cultivate 40 acres of cannabis, putting them through the CUP process would be "ridiculous."
He said it would take two to three Planning Commission and two to three Board of Supervisors meetings for an applicant to obtain a CUP, and he had operations in Tepusquet Canyon that should have been addressed two years ago.
"I don't want to get in a position where it's 2025 before I get a thumbs up or down," he said.
Get Government & Politics updates in your inbox!
Stay up-to-date on the latest in local and national government and political topics with our newsletter.