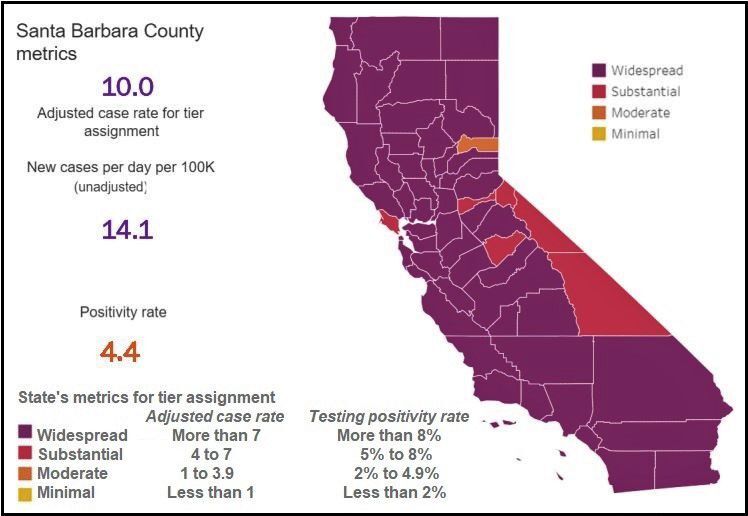 Santa Barbara County health care workers and first responders could begin receiving COVID-19 vaccinations as early as mid-December, but it might be late spring or early summer before a vaccine is available to the general public, according to a tentative timeline developed by the Public Health Department.
However, that all depends on when a vaccine is available and how many doses the county receives, according to a report by County Public Health Department Director Van Do-Reynoso delivered at Tuesday's special meeting of the Board of Supervisors
The county's phased vaccination plan is tentative, she said, as the county is still awaiting final California Department of Public Health guidelines.
Meanwhile, the number of new cases, hospitalizations and deaths continue to rise in the county, with clerical, office and management workers still leading the case count in Week 47, Do-Reynoso said.
Vaccination priorities
Do-Reynoso said Pfizer and Moderna vaccines are expected to receive emergency use authorization from the U.S. Food and Drug Administration, and while the number of doses to be allocated to the county is unknown, the supply will likely be limited.
The draft two-phase plan for distributing the initial allocation calls for health care workers and first responders to be vaccinated in Phase 1A, which would require about 22,000 doses and could begin in mid- to late December.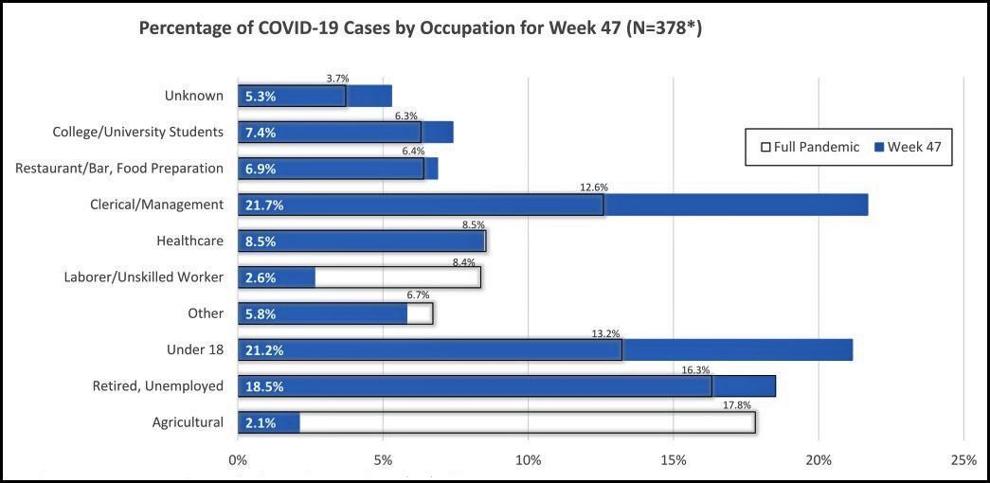 Vaccinations would be provided at hospitals, clinics and Public Health Department points of delivery, she said.
In Phase 1B, the vaccine would be given to older adults living in congregate or crowded settings, also potentially in mid- to late December, then to individuals with the highest risk of developing a serious illness, possibly in January.
That would bring the total number of doses needed for Phase 1 to about 25,000.
Do-Reynoso said long-term care facilities can sign up to have residents and staff vaccinated at their facilities free through CVS and Walgreens pharmacies, and vaccines also would be supplied at Public Health's points of delivery.
Essential workers who are not in the health care field, people in congregate settings and all other older adults would be vaccinated in Phase 2, possibly in mid-March or mid-April, at such Public Health points of delivery as the Santa Maria Fairpark and Hancock College.
"You may remember, during H1N1 [swine flu pandemic in 2009] we had mass vaccination centers throughout our county, and this will be very similar," Do-Reynoso said.
Presumably, all others could seek vaccination after Phase 2 is complete.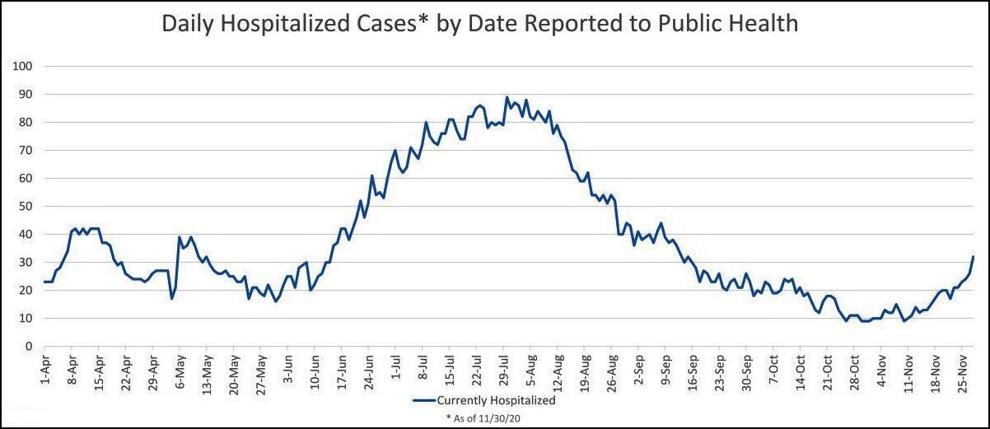 "I heard 42% of people say they won't take a vaccine," said 3rd District Supervisor Joan Hartmann, asking if the Public Health Department planned to use lessons from previous outreach efforts to address that situation.
Do-Reynoso said the department will use the same outreach strategies to deal with "vaccine hesitancy" by providing accurate information prior to the start of vaccinations.
"There's a lot of misinformation on social media and in the news," she added.
County Public Health Officer Dr. Henning Ansorg said not a lot of information is available yet about Pfizer's vaccine, but he pledged transparency for whatever data the county receives.
"We will work diligently to keep the public informed on all new developments," he said.
COVID climbing
Do-Reynoso said there is clear evidence the county's COVID-19 transmission rate is rising.
"Santa Barbara County is experiencing significant increases in cases, in test positivity and hospitalization," she said, noting the total cumulative number of cases between Nov. 16 and 30 rose 10%, from 10,577 to 11,602.
Updated numbers on the prevalence of the coronavirus in Santa Barbara County, and in several cities within the county.
Active cases climbed 61% during that period, from 255 to 410, and hospitalizations leaped 154%, from 13 to 33, while the number of deaths rose 2%, from 133 to 136, Do-Reynoso said.
A notable increase was in Lompoc, where the seven-day rolling sum of new cases climbed 47%, from 38 to 56, she said.
A chart depicting percentages of cases by occupation for the 47th week of the pandemic showed office, clerical and management workers leading the pack with 21.7%, far higher than that category's 12.6% for the pandemic as a whole.
"To me, it's obvious people are telecommuting less," 1st District Supervisor Das Williams said, although he noted that may be an employer decision rather than an employee choice.
But Do-Reynoso cautioned against reading too much into the occupational data.
"It doesn't necessarily mean the exposure took place in the work space," she said, but added Public Health has increased its education efforts among that group.
Agricultural workers still showed the greatest improvement, with 2.1% of cases for the week compared to their 17.8% for the entire pandemic.
The percentages also were high for those under age 18, who accounted for 21.2%, and retired and unemployed workers, who made up 18.5% of the Week 47 cases.
Concerned about COVID-19?
Sign up now to get the most recent coronavirus headlines and other important local and national news sent to your email inbox daily.