Jenelle Osborne took an early lead Tuesday night in the race for Lompoc's mayor, with unofficial results showing 5,387 votes for 56.91% of ballots cast. Challenger Victor Vega had received 4,006 votes for 42.32%, with four out of 11 precincts reporting. 
Osborne, who is the incumbent, is running on a platform of improving infrastructure, community relations and bridging the divisiveness among councilmembers on key budget issues, including funding for the police department. 
Additionally, Osborne has advocated for building stronger relationships with the police, including working with Santa Barbara County officials to improve access to mental health services. 
Osborne was first elected to the City Council in 2016, but then ran for mayor in 2018 and won.
Lompoc's most pressing issue in this race is public safety, including filling more than a dozen empty positions at the police department and purchasing necessary equipment, such as body cameras and a new radio dispatch system, Osborne said. 
The Lompoc Police Department employs 32 officers, although the city is approved for 47 positions, Osborne said.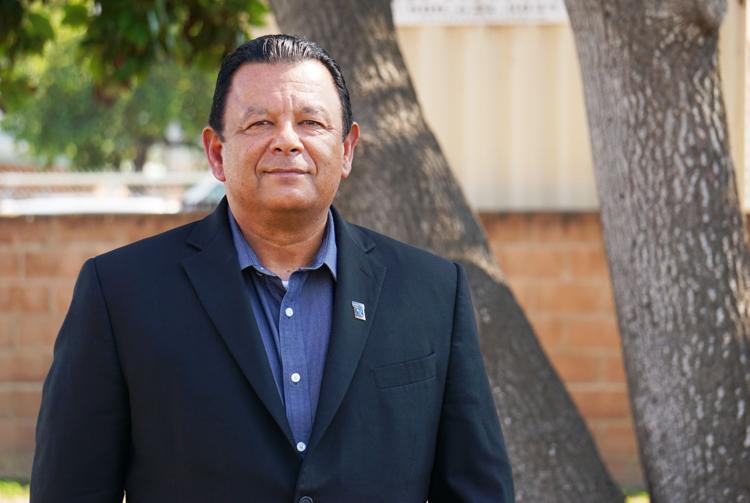 "The first thing we need to address is our budget and prioritize public safety," Osborne said, adding the city should also work on retaining new officers. "We spend too long being a training ground and losing officers to other communities."
Challenger Vega is the District 2 City Council member, which covers the middle-western portion of the city, and has focused on improving public safety, increasing city revenues and managing economic growth. 
Vega did not immediately return calls for comment. 
Like Osborne, Vega also wants to improve public safety and community relations with government officials, including streamlining the process to obtain licenses and permits. 
If Vega loses, he still retains his District 2 seat, which expires in 2022. He was first elected to the City Council in 2014. 
Both candidates are small business owners. 
Election results remain unofficial until they are certified by election officials over the coming days.
Updated results can be found on lompocrecord.com.
Election 2020: Results stories, photos and profiles from local races
We will be updating our results page throughout Election Night and until the votes are made official. Go through this collection of our stories covering the local city council, mayoral and school board races.
Get Government & Politics updates in your inbox!
Stay up-to-date on the latest in local and national government and political topics with our newsletter.