Santa Barbara County Board of Supervisors voted unanimously Dec. 8 to send a letter to the governor asking for the Tri-Counties area to be separated from the Southern California region where a new stay-at-home order and other restrictions were implemented Sunday night.
The letter asks the governor to sever Santa Barbara, San Luis Obispo and Ventura counties from the region after three weeks if their availability of intensive care unit beds is 15% or more, which would relieve them of the stay-at-home order and restrictions on businesses.
County staff told supervisors said Ventura County supervisors approved a similar letter Dec. 8 and San Luis Obispo County is also sending a similar letter to the governor.
Another letter with the same request is being sent to the state's public health officer from the directors of the public health departments and the public health officers from all three counties, staff said.
Although authorizing the letter to Gov. Gavin Newsom was a staff-recommended action, the decision came after supervisors heard nearly 40 residents urging them to ask for the severance, demand the order be lifted or even openly defy the order.
Public speakers included restaurant owners who said their businesses can't survive on carry-out and delivery orders, including one who said he has already laid off 80% of his employees.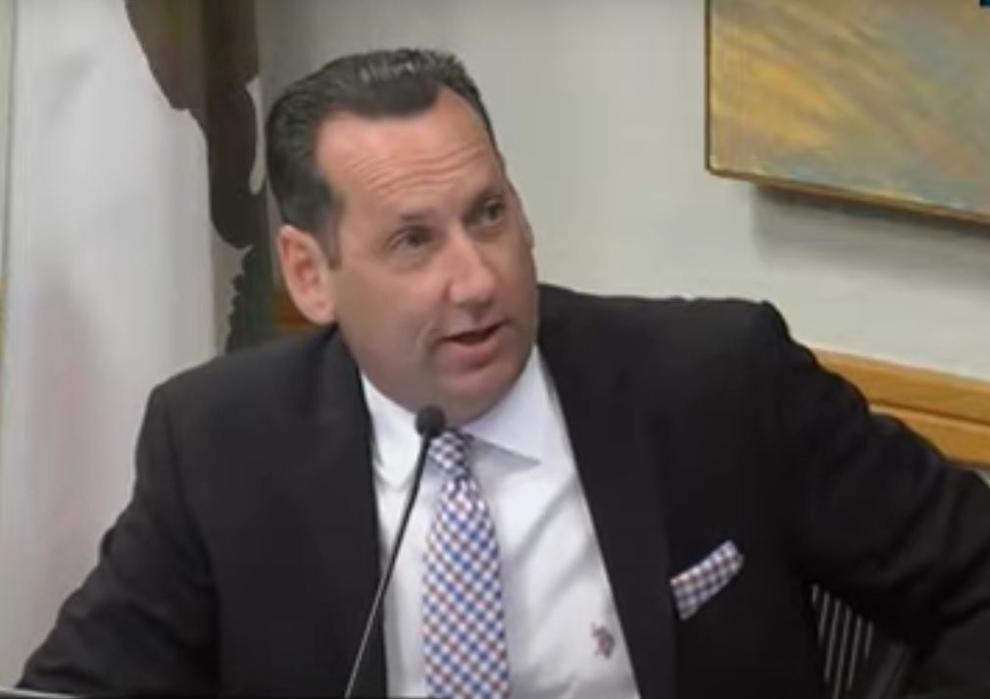 Speakers said the restrictions are forcing small businesses to shut down permanently or file bankruptcy while allowing large chain stores to continue to do business, and they called the governor's order draconian, irrational and unconstitutional.
Under Newsom's new guidelines the state is divided into five regions. Once the availability of intensive care unit beds drops below 15% in a region, within 24 hours the stay-at-home order is implemented, some businesses are closed and the operation of others are restricted regionally.
The Tri-Counties area is lumped in with eight other counties in a region that represents more than half the state's population and includes the sparsely populated Mono and Inyo counties as well as the densely populated Los Angeles, Orange and San Diego counties.
While the region's adult ICU bed availability was 10.9% as of Monday, Santa Barbara County had 32% of its ICU beds available. As of Sunday, a total of 48.9% of ICU beds were available in San Luis Obispo County, although only 12.5% were available in Ventura County, according to the state.
More than 100 residents of rural Lompoc have petitioned the Santa Barbara County Board of Supervisors to do something about the noise from an adjacent agricultural operation they say is keeping them up all night.
In addition to restricting restaurants to only delivering and serving food to-go, the order shuts down wineries, bars, breweries, distilleries, hair salons, barbershops, personal care services, movie theaters, card rooms, satellite wagering, live audience sports, playgrounds, indoor recreation facilities, museums, zoos, aquariums and family entertainment centers.
Retail businesses, grocery stores and shopping are limited to serving customers at 20% capacity, places of worship and gyms are restricted to outdoor activities and offices must have employees work remotely, with some exceptions for critical infrastructure and essential jobs.
The majority of the supervisors acknowledged the public comment, which initially was limited to 1 minute per person but after a couple of speakers was extended to 2 minutes.
"Some of the names that I heard during public comment … are establishments that everyone here in Santa Maria knows and has been going to for 20, 30, 40 years," said 5th District Supervisor Steve Lavagnino, adding it was heartbreaking to hear the stories of business owners, especially those with restaurants.
"[The speakers are] simply asking us to follow what our own numbers tell us," he said. "We have the capacity to continue working through the purple restrictions."
"We are not going to solve these problems overnight, but we are demonstrably moving forward," agreed Board Chairman and 2nd District Supervisor Gregg Hart. 
Board Chairman and 2nd District Supervisor Gregg Hart agreed.
"To me, the public comment was compelling and heart-rending and wrenching, and the pain and suffering they are going through and the trauma to their lives is real and significant," said Hart, noting that made it urgent to get the letter to the governor as soon as possible.
But 4th District Supervisor Peter Adam sided with some of the public speakers and asked fellow supervisors to defy the governor's order.
"I understand there are some risks associated with taking more dramatic action, but I have been objecting to this management strategy from the very beginning," Adam said. "I think we should refuse to comply with these mandates."
He added, "At some point, somebody has to say, 'Enough is enough,' and it should be us now."
However, Adam failed to gain support for that course of action and in the end voted with the rest to send the letter.
Series: Recent Santa Barbara County Supervisors coverage
Read this collection of stories on Santa Barbara Board of Supervisors from the past year. Read all of our coverage of county government online.