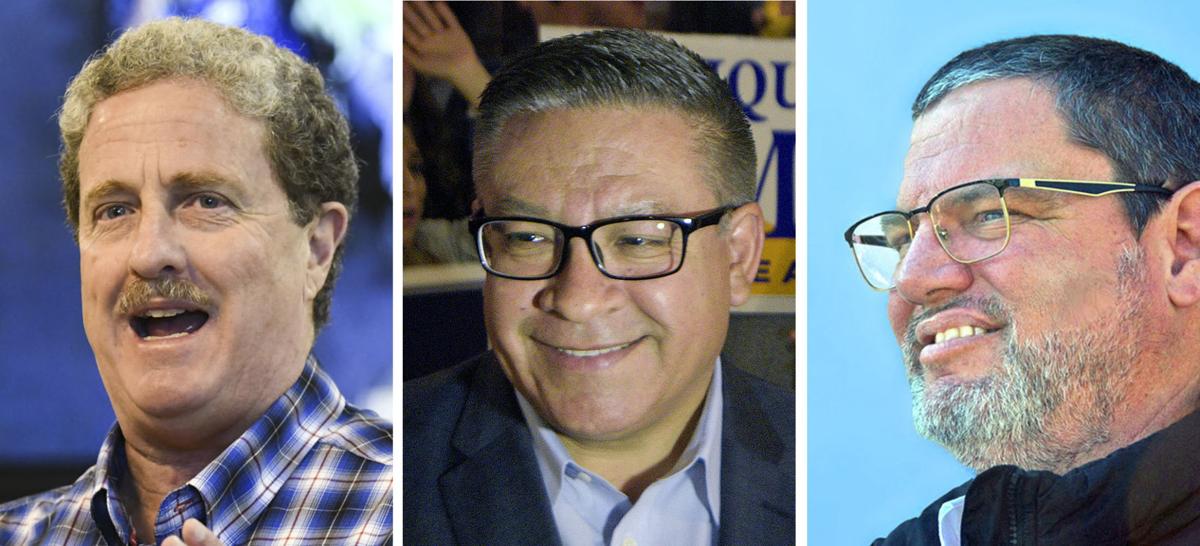 Voters will cast their ballots in an early primary for the first time since 2008 when they go to the polls March 3.
And with the state's primary three months early — it was held in June for decades — the Santa Barbara County Elections Division has moved up all deadlines and activities it performs in the run-up to Election Day.
In fact, the Registrar of Voters Office is already calling for community volunteers to work the 170 precinct polling places on March 3.
The earlier date also means the deadline to register to vote will come early — on Feb. 18 — although provisional and new citizen registration will be available from Feb. 19 through Election Day.
The candidate filing period closed Dec. 6 for most offices, and the semiofficial list of those running for office in Santa Barbara County is posted on the registrar's website.
However, there is still time for those who want to hold office to file as write-in candidates, as the deadline for that is Feb. 18. The list of certified write-in candidates is due out Feb. 21.
For current candidates and their committees, Jan. 23 is the deadline to file the first pre-election campaign disclosure statements, with the second due Feb. 20. Semiannual campaign disclosure statements are due Jan. 31.
Voters can expect to receive their information guides and polling place notifications in the mail between Jan. 23 and Feb. 22.
Those who apply to vote by mail can send off their ballots between Feb. 3 and 25, with the computer processing of vote-by-mail ballots scheduled to start Feb. 18.
The deadline to apply for a vote-by-mail ballot is Feb. 25, and March 6 will be the deadline for a mail-in ballot to be received by the Elections Office.
If a voter finds he or she is unable to go to the polls March 3 as planned, an application for a vote-by-mail ballot under late conditions can be submitted from Feb. 26 to March 3.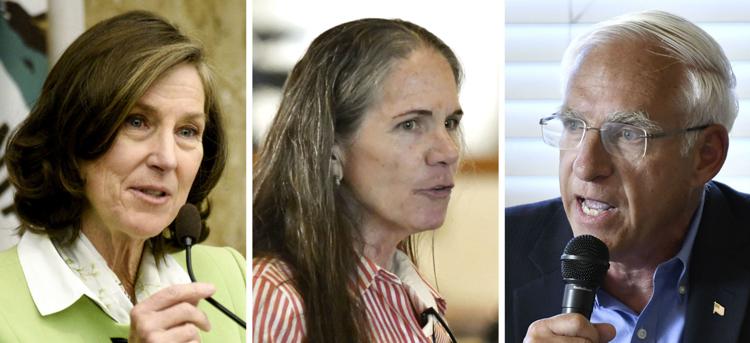 New residents who arrive after the registration deadline will have only from Feb. 19 to 25 to register to vote.
As usual, the polls will open at 7 a.m. on Election Day and remain open until 8 p.m., when the semiofficial canvass of ballots will begin.
The deadline for the county to provide the official ballot counts is April 2, with the Secretary of State's Office to deliver the official results to the public by April 10.
Unofficial candidates list
At the top level of Santa Barbara County government, three seats are up for election on the nonpartisan Board of Supervisors.
Incumbent 1st District Supervisor Das Williams is facing a challenge from Laura Capps, a member of the Santa Barbara Unified School District board.
In the 3rd District, incumbent Supervisor Joan Hartmann will face three challengers — Karen Jones, a Santa Ynez Community Services District director; Jessica Alvarez Parfrey, described as a community organizer; and Bruce Porter, a small-business owner who ran against Hartmann when she was elected four years ago.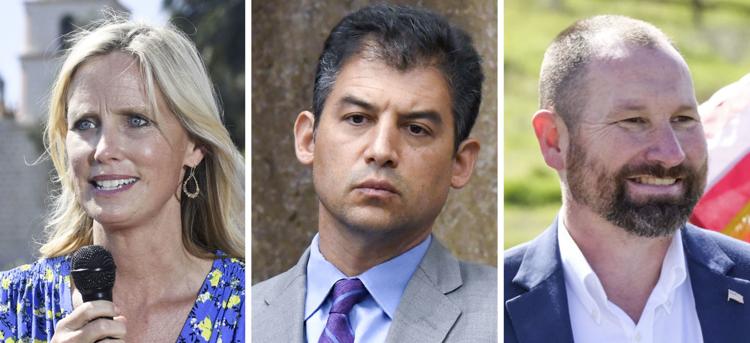 Fourth District Supervisor Peter Adam chose not to seek re-election, but his chief of staff, businessman Bob Nelson, is the only person who filed as a candidate for the seat.
At the state level, 37th District Assemblywoman Monique Limón, D-Santa Barbara, is hoping to move into the 19th Senate District seat currently held by Democrat Hannah-Beth Jackson.
Having served from 1998 to 2004 in the state Assembly and from 2012 to 2020 in the state Senate, Jackson has hit California's term limits of 12 total years in either or both houses.
Limón will be up against Republican Gary J. Michaels, a telecommunications consultant from Santa Maria, and maternal health professional Anastasia Stone, who has no party preference, of Santa Barbara.
In the 35th Assembly District, incumbent Jordan Cunningham, R-San Luis Obispo, is facing a challenge from Democrat Dawn Addis, a teacher and Morro Bay City Council member.
With Limón giving up her 37th Assembly District seat to run for the state Senate, a field of seven candidates will vie for the right to move on to the November General Election and the final decision on who will take her place.
The candidates consist of one Republican, Charles W. Cole, a businessman and media consultant from Santa Barbara, and six Democrats, including Ventura county supervisor Steve Bennett of Ventura, teacher and lawyer Stephen Blum of Ventura and community college trustee Jonathan Abboud of Santa Barbara.
Rounding out the field, all from Santa Barbara, are nonprofit organization executive director Elsa Granados, teacher and former City Councilman Jason Dominguez and Santa Barbara Mayor Cathy Murillo.
Moving up to the federal level, incumbent Rep. Salud Carbajal, D-Santa Barbara, is being challenged for his 24th Congressional District seat by Republican Andy Caldwell, a nonprofit organization executive director and self-described government watchdog from Santa Maria, and civil engineer Kenneth Young, who has no party preference, from Santa Barbara.
Of course, voters also will be casting ballots for potential nominees in the race for president of the United States — 52 candidates have tossed their hats into the ring.
The total includes 20 Democrats, seven Republicans, five American Independents, five Greens, 13 Libertarians and two Peace and Freedom Party candidates.
The city of Lompoc has the only North County measure on the March 3 primary ballot — the Lompoc Preservation of City Services Temporary Transactions and Use Tax, or I2020.
If approved by a "yes" from 50% plus 1 of the voters March 3, Measure I2020 would add a 1% tax on all retail sales, except food purchased as groceries and prescription medications, with proceeds going to the city's general fund.
Lompoc officials estimate the tax would generate $4.8 million per year, which could be used without restriction for any city services.
Those mentioned in the measure's analysis are neighborhood police patrols, firefighter staffing, gang enforcement, crime and vandalism prevention, street improvements, community and recreational services and park upgrades and to reduce the city's long-term liabilities.
Get Government & Politics updates in your inbox!
Stay up-to-date on the latest in local and national government and political topics with our newsletter.