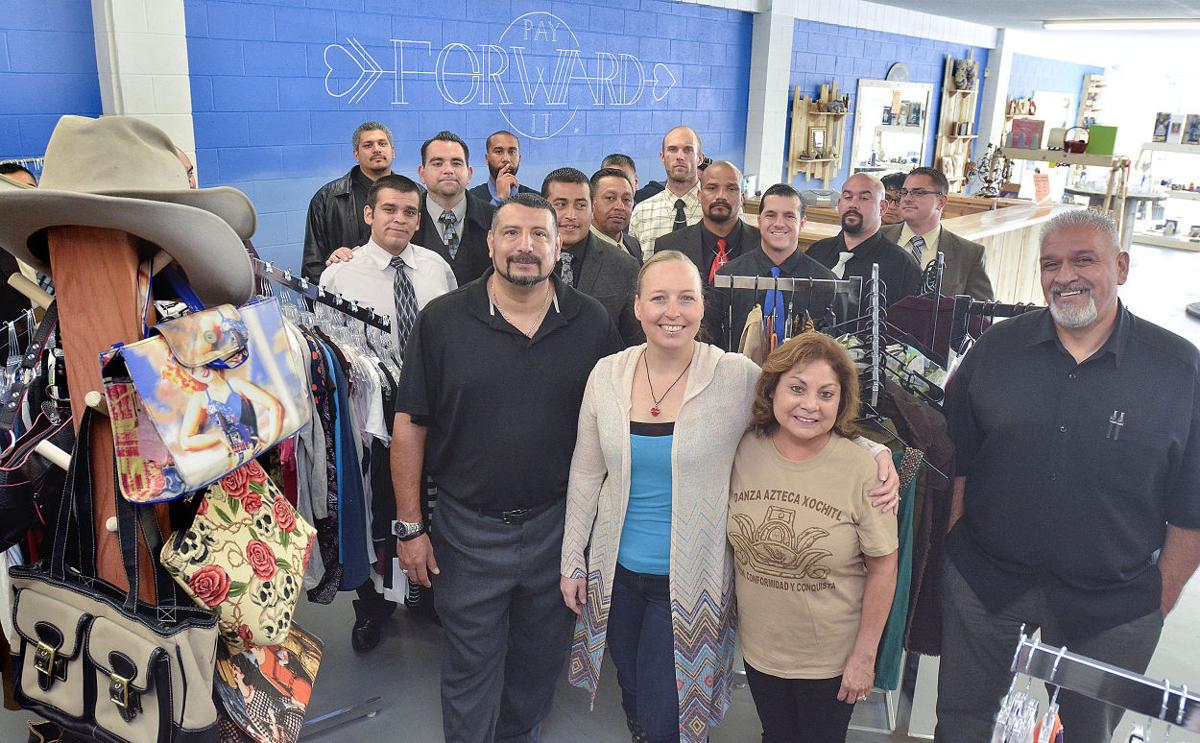 A new store is set to make its debut in downtown Lompoc with a business model that will be the first of its kind, at least locally.
Pay it Forward Thrifts & Gifts, located at 205 W. Ocean Ave., will open to customers for the first time at 11 a.m. today. An hour later, at noon, the shop's organizers will stage a ribbon-cutting for the store that aims to serve the Lompoc community.
The thrift store, which is operating under the umbrella of the nonprofit Coast Valley Substance Abuse Treatment Center, is the brainchild of Chuck Madson, a Coast Valley director. Madson said the store's purpose will be to raise funds for the Coast Valley programs, as well as provide a space for other area nonprofits to sell goods and raise funds.
"I'm really excited to see where this store goes and how it will help our community," Madson said Monday evening. "The whole focus of Coast Valley and all the services we provide is to give back to those who can't get it themselves."
The store is located in a former warehouse. Coast Valley volunteers spent the last couple months preparing the space for today's grand opening.
Madson said he began spreading word of the store late last year, primarily on Facebook, and he was overwhelmed by the response.
Several local businesses donated materials — including the wood that Madson used to build the shelves and counters, and the paint that he put on the walls — to help get the store up and running. One of the biggest donations, Madson said, was a truck that is currently having donated decals put on it.
The donations didn't stop there.
All of the items that are currently for sale in the store came from donations made to drop-off points around the city. Autumn Bell, a Coast Valley administrator, said that crews spent weeks sorting through donations and gave away items they didn't want to Goodwill.
"Very little has gone in the trash," she said.
Madson said he's hopeful that the Lompoc store will be just the beginning for the nonprofit collaborative concept.
"The community has really come together and helped us put this together," he said. "It's a concept we wanted to try here in Lompoc and then eventually hopefully move (the concept) to Santa Maria and do the same thing there."
Willis Jacobson covers the city of Lompoc for Lee Central Coast Newspapers. Follow him on Twitter @WJacobsonLR.
Get local news delivered to your inbox!
Subscribe to our Daily Headlines newsletter.