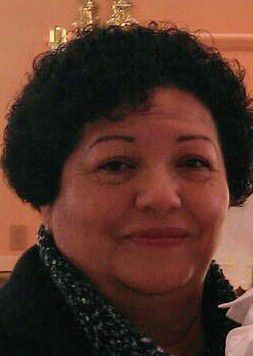 Immigration counselor Guadalupe Perez has been announced as the first nominee for this year's Valley of the Flowers Peace Prize.
Perez is manager of the Lompoc office of IMPORTA, a Santa Barbara County agency with offices in Lompoc, Santa Maria and Santa Barbara that helps with citizenship inquiries, green card renewals and adjustments of legal status. Many of the organization's clients speak Spanish best, but they face English legalese.
When Perez began working at the agency three years ago, it only had a Santa Barbara office. The bilingual grandmother said it soon became apparent that a massive need existed in North County.
"Lots of people wanted our services, but they had no transportation," she said. "They'd take the bus to Santa Barbara and it would take them hours and hours. And so many people were being cheated. One company claimed it was a notary public and charged $5,000."
The ninth annual Valley of the Flowers Peace Prize was awarded to Keith McLellan in front of a large crowd gathered at the Valley of the Flowe…
So IMPORTA, a nonprofit agency formed expressly to offer honest services at rock-bottom rates, opened a one-person office in Lompoc. So many inquiries came from Santa Maria that Perez divided her time with an even newer office there. Only this spring has she been able to work only in Lompoc again.
Perez has 15 open cases, but she will likely total 200 for the year. She has a gift for listening, and sorting winding webs of births, deaths, weddings, divorces and drama, the Valley of Flowers Peace Prize committee reported.
"The most difficult job is interviewing a client while they're crying," Perez said.
"And then when we discover they don't qualify ..." she added without finishing the thought.
Some clients qualify but refuse to believe they do, she said.
"You come with me to the border and see if I really can get back," one woman reportedly insisted. Perez took vacation time and accompanied the client to Mexicali. Sure enough, the paperwork was good, the Peace Prize committee reported.
The 10th annual Valley of the Flowers Peace Prize will be presented to a Lompoc community member during a ceremony scheduled for 3 p.m. Jan. 26 at the Valley of the Flowers United Church of Christ, 3346 Constellation Road. The award aims to recognize community members' contributions to peace and understanding in the Lompoc Valley.
Nine more nominees will be named before the Dec. 1 deadline, according to organizers. Nominations can be made by calling the Valley of the Flowers United Church of Christ at 805-733-3333 or by calling Allie Kay Spaulding, the nominations chairwoman, at 805-741-7000.
The current holder of the prize is fire and police chaplain Keith McLellan.
Lompoc residents Chuck Madsen and Tim Harrington began discussions about 18 months ago on a plan to establish a Lompoc youth center that would empower teenagers and young adults and provide them with a wide range of services and opportunities. After doing much of the early planning themselves, the pair began hosting focus groups last month and are now ready to share their vision for a project that they view as an "investment in Lompoc's future" and hope to get off the ground early next year.
Get local news delivered to your inbox!
Subscribe to our Daily Headlines newsletter.