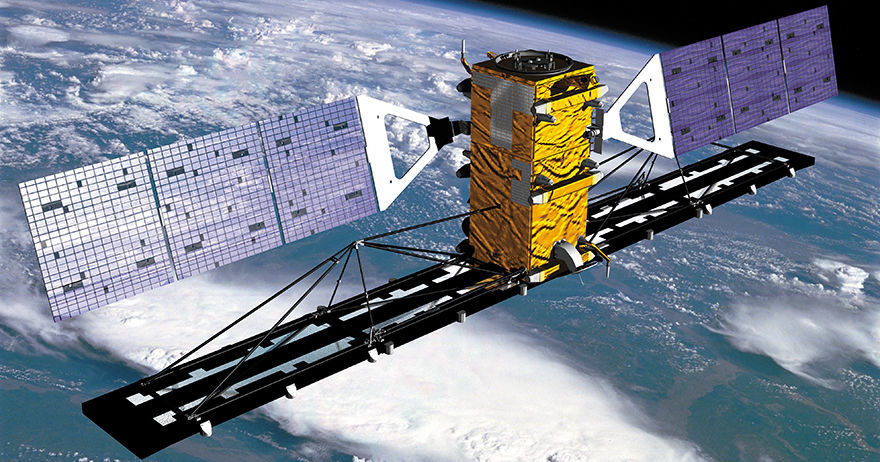 A SpaceX Falcon 9 rocket is scheduled to be launched, and then landed, at Vandenberg Air Force Base on Wednesday morning, and base officials are warning that the rocket's return could cause one or more sonic booms that may be audible throughout Santa Barbara, Ventura and San Luis Obispo counties.
The launch is scheduled for a window beginning at 7:17 a.m. Wednesday, June 12, from VAFB's Space Launch Complex-4. The Falcon 9 rocket is set to carry the RADARSAT Constellation, which will include three Earth observation satellites, on behalf of the Canadian Space Agency.
Following the launch, SpaceX will attempt to land the first stage of the Falcon 9 rocket at Landing Zone 4, which was previously known as Space Launch Complex-4W. The company successfully completed the first land-based landing on the West Coast last October.
Col. Bob Reeves, the 30th Space Wing vice commander, will be the space launch commander.
"Team V continues its dedication to assured access to space for the nation," Reeves said, referring to Team Vandenberg. "Partnership is vital to mission success, and we are proud to share the load of this mission with SpaceX."
Base officials are warning local residents that the landing, which will include multiple engine burns, could lead to the sonic booms. A sonic boom is the sound associated with the shock waves from an aircraft or vehicle traveling faster than the speed of sound.
"Sonic booms generate a sound similar to an explosion or a clap of thunder," read a portion of a statement from VAFB's 30th Space Wing public affairs. "The sonic boom experienced [Wednesday] will depend on weather conditions and other factors."
The RADARSAT Constellation reportedly consists of three identical satellites developed by MacDonald, Dettwiler and Associates, a subsidiary of Maxar Technologies. Once operational, it is expected that the constellation will provide C-band data to the Canadian government and offer maritime surveillance, disaster management, and ecosystem monitoring, according to the Canadian Space Agency.
Members of the public will be able to view the launch from the Hawk's Nest on Azalea Lane off of Highway 1, about a mile south of VAFB's main gate. The area will be opened at 6 a.m. and closed after the conclusion of the landing of the first stage, according to the 30th Space Wing.
Willis Jacobson covers the city of Lompoc for Lee Central Coast Newspapers. Follow him on Twitter @WJacobsonLR.
Get local news delivered to your inbox!
Subscribe to our Daily Headlines newsletter.