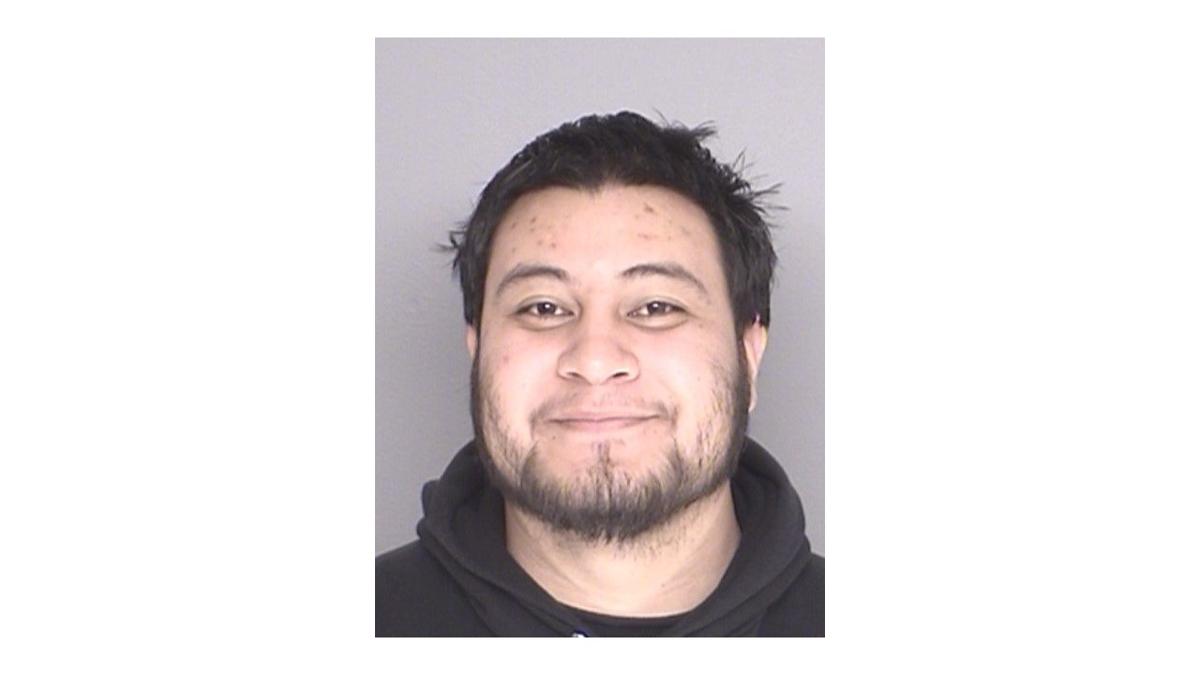 A man accused of fatally shooting his ex-girlfriend in the early morning hours of Easter Sunday 2017 will stand trial for murder, a Santa Maria Superior Court Judge ruled on Monday.
Despite claims of innocence from his attorney, Judge Gustavo Lavayen determined sufficient evidence exists to hold Jorge Tovar Fernandez, 29, to answer in connection with the death of 28 year-old Elyse Erwin. A separate stalking charge, filed in May by the Santa Barbara County District Attorney's Office, was dismissed.
Erwin was found dead in an Orcutt neighborhood April 16, 2017, fatally shot in the parking lot of a friend's apartment complex. Tovar was later arrested and charged on April 21, 2017, with her special circumstances murder.
He pleaded not guilty to all charges that July and has been held in Santa Barbara County Jail without bail since his arrest.
For years before her death, Erwin, who worked at Monarch Dunes Golf Course in Nipomo, chronicled what multiple deputies and detectives from the Santa Barbara County Sheriff's office claimed to be instances of intimidation or harassment from Tovar.
"He tried following the social media sites of my employer," read one of Erwin's January 2016 journal entries, several months before Deputy District Attorney Fabiana Fede claimed Tovar began to stalk Erwin. "[He] stalks all people associated [with me] to see if I am out or in a relationship."
Data from cell towers collected hours before Erwin's death place Tovar in an area near North Benwiley Avenue around 12:42 a.m. April 16, according to Reva Headley, a California Department of Justice analyst who reviewed phone records obtained through a search warrant. Though no activity was reported by Tovar's phone after that time, Tovar reportedly told investigators he left for a long drive to Bakersfield and Monterey around 1 a.m. Several photos recovered from a camera in Tovar's vehicle corresponded with two locations on his purported trip.
But Detective Wayne Flick, one of several law enforcement officers called as witnesses by the prosecution, said surveillance footage captured by nearby cameras showed a vehicle they believed to be Tovar's black Ford F-150 leave the area where Erwin's body was found just after 2:16 a.m., the time they believe she was fatally shot.
Jeremy I. Lessem, Tovar's attorney, dismissed the prosecution's taillight theory as speculation, saying it was impossible to deduce whether the vehicle was his client's due to poor visibility, distance, gaps in footage and lack of a concrete identifying mark (like a license plate).
Tovar is scheduled to appear in Santa Maria Superior Court on Oct. 16 for his arraignment on the information, which includes one count of murder, multiple enhancements and a special allegation -- commission of murder by lying in wait. If found guilty he faces the death penalty or life in prison without possibility of parole.
Get local news delivered to your inbox!
Subscribe to our Daily Headlines newsletter.