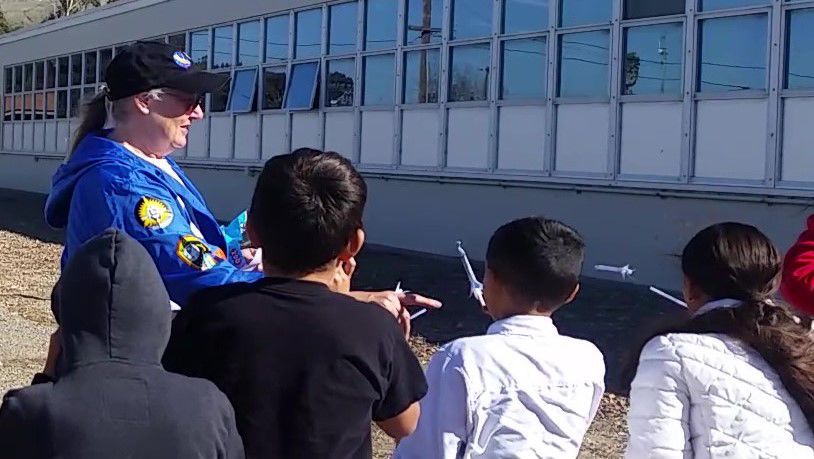 A foundation that promotes space education, and has offered its programs at a Lompoc school, announced this month that several of its lessons are now online and available to all students.
The Lady Rocket Foundation, which was founded in 2018, has made its Space Inspiration Program available at cosmeeters.com.
The program, which had most recently been offered at Lompoc's Hapgood Elementary School, attempts to engage students with hands-on activities while covering science and art standards, according to Sue Coupland, the foundation's co-founder and education director.
Some of the lessons now being offered online include parachute design, and the construction of straw rockets and pasta rovers.
"Since we were not able to complete the program, and since teachers, parents, and students are looking for fun educational activities that can be done at home, [the] Lady Rocket Foundation decided to make these activities available for free online, though donations are always welcome," Coupland said, referring to the school closures caused by the COVID-19 pandemic.
"The lessons are currently being translated into Lithuanian and Polish," she added, "and we hope to have them in Spanish and Portuguese, as well, since our foundation is active internationally."
The program was expanded during the 2019-20 school year thanks to a grant from the U.S. Embassy in Lithuania, according to Coupland. She noted that more than 90 Lompoc students — mostly fourth graders — have participated in the activities.
The Lady Rocket Foundation was co-founded by Coupland, a Lompoc educator, and Eva Blaisdell, an entrepreneur who had previously been in talks with Lompoc officials to develop a space center in the city before negotiations broke down in 2015.
Blaisdell's former space center plans are unrelated to the current space center proposal being led by Pale Blue Dot Ventures.
Get local news delivered to your inbox!
Subscribe to our Daily Headlines newsletter.