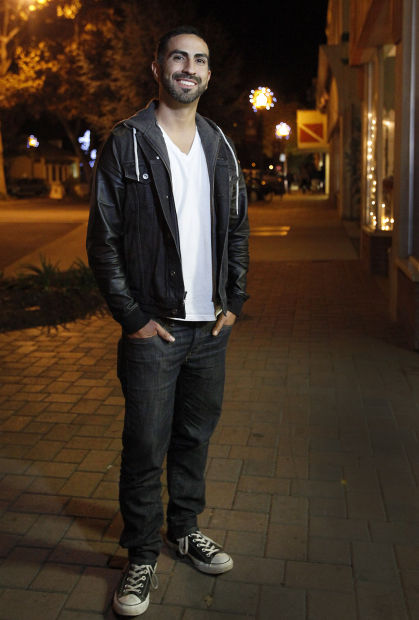 Jason Villalobos is the 10th nominee for the Valley of the Flowers Peace Prize.
Villalobos is a nationally recognized AIDS activist engaged locally in community service through fundraising activities and participation in health education programs in area public schools.
He is a 1997 graduate of Lompoc High School and received a Bachelor of Science in intercultural communications from San Francisco State University.
After being diagnosed as HIV positive in 2005 and, shortly thereafter told he had AIDS, Villalobos sought treatment to overcome his depression and other issues. With his health concerns under control, Villalobos decided to be an inspiration for others.
In November, POZ Magazine, a publication serving those living with HIV and AIDS, included Villalobos in a recent POZ 100 list of unsung heroes.
"Jason Villalobos is a national spokesperson for the "Greater Than AIDS" campaign and works to educate the public on the stigma, fear and misinformation that people living with HIV deal with every day," the magazine noted. "He has participated in the AIDS/LifeCycle — a 545-mile bike ride each June from San Francisco to Los Angeles — four times and has helped raise more than $25,000 for HIV/AIDS charities."
"A prolific public speaker, Jason has addressed numerous college and high school students in workshops designed to eliminate stigma and to encourage young people to engage in smarter, safer sex," the magazine added. "He recently began working with the local Planned Parenthood Positive Peers program, and talks to junior high and high school students about health education, bullying, gay rights and the prevention of HIV and other STIs."
Villalobos joins the list of this year's Peace Prize nominees which now includes Al Thompson, Pastor Doug Conley, Gaila Anderson, Gloria Montague, Lauren Pressman, Marie Schlueter, Dena Kern, Mary Harvey, and Pastor Rueben Tamayo.
The Peace Prize ceremony will be held at 3 p.m. Sunday, Jan.26, at the Valley of the Flowers United Church of Christ, 3346 Constellation Road, Vandenberg Village.
Get local news delivered to your inbox!
Subscribe to our Daily Headlines newsletter.