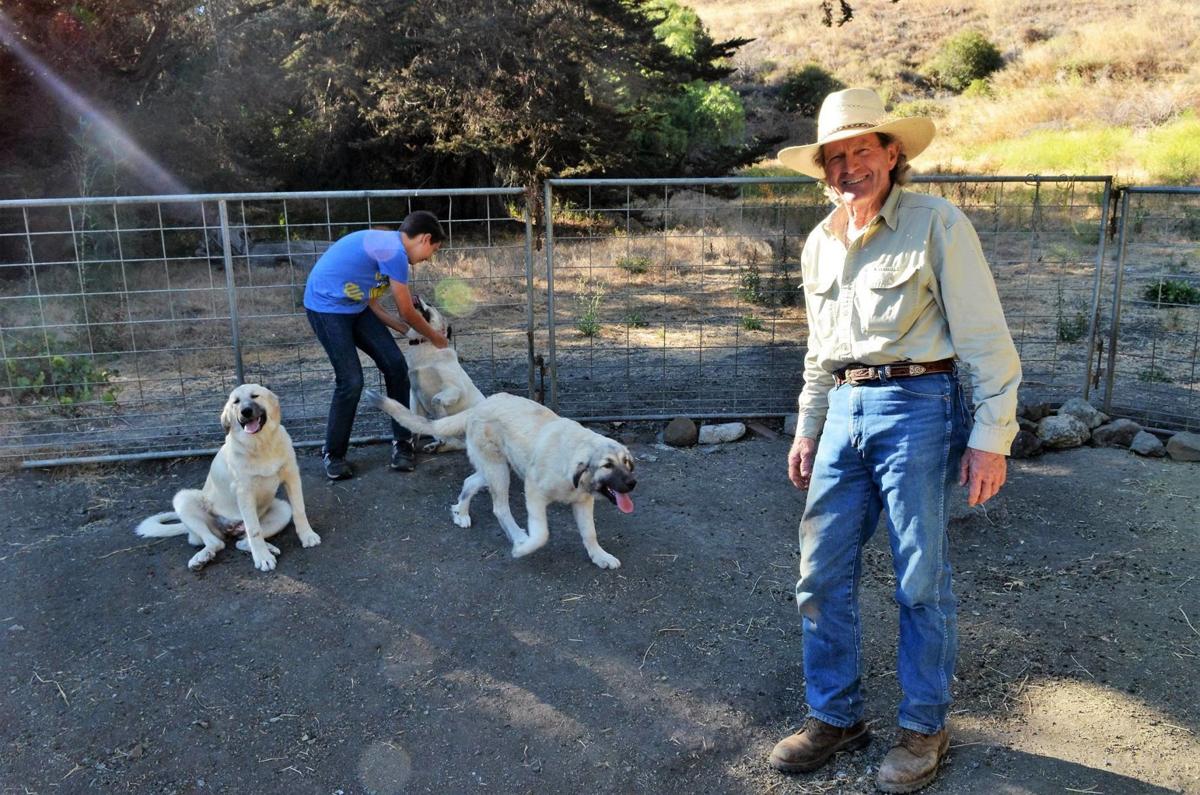 Last week I wrote about the Wildland Urban Interface F.I.R.E. Institute at Cal Poly. Its interim executive director Dan Turner told me that there is no single solution to wildfires, but a holistic approach to turn back the seemingly higher tides of destruction caused by out-of-control wildfires. 
"Effective solutions require us to focus on the Wildland Urban Interface hazard zones; community design; forest health and management methods; weather and climate science; responder health, safety, and effectiveness; infrastructure and utility design; emergency management and response effectiveness; ignition resistant building design; appropriate public education and preparedness processes; and post-fire forensics and recovery," Turner wrote. 
If we do not change course, wildfires will continue to worsen as high-temperature records continue the fall like bowling pins and California dry periods become longer due to ever-increasing amounts of greenhouse gases in the atmosphere. 
One of the solutions that I am familiar with is forest health and management methods on the Diablo Canyon Lands. These lands stretch 14 miles along the Pecho Coast of California from Port San Luis to the south to Montaña de Oro State Park to the north, altogether, nearly 13,000 acres of beautifully preserved open space. 
"The Diablo Canyon Lands have a long history of fuel reduction work, to reduce the potential for wildfire impacts. Work may include manual removal of vegetation under powerlines or the use of prescribed fires away from the power plant. PG&E works cooperatively with CalFire and the Air pollution Control District to plan and carry out prescribed fires. These fires are critical in maintaining the sensitive Bishop Pine vegetation community, which relies on fire to regenerate. Fires must be timed so that they don't occur too frequently such that they kill younger pines, or too infrequently that the seeds become less viable and the stand becomes decadent," PG&E Biologist Kelly Kephart, told me.
There is ample evidence that Native Americans significantly changed the character of the Central Coast landscape with fire. Henry Lewis, an award-winning author, educator, and historian concluded that American Indians used fire to burn vegetation for at least 70 reasons. The primary reasons were for hunting, crop management, improving growth yield, and controlling pests. The use of fire by Native Americans tended to replace forested land with grassland.
These vegetation burns lasted after the Spanish missions were established. However, early settlers in California, who failed to understand the benefits of vegetation burns, demanded the governor stop them. 
Anthropologists and botanists say that Native Americans' frequent burning sustained a parklike landscape with grass and scattered oak trees.
Today, chaparral and sagebrush have invaded these areas because grazing and burning have diminished. Without these burns, fuel levels have increased to dangerous proportions in many parts of the county.
In other words, if the understory vegetation/fuels are allowed to accumulate over the years, they naturally burn much hotter and are more difficult to impossible to control, unlike manage burns. The severe heat of these out-of-control wildfires can severely damage or kill an untold number of trees.
Another way to control fuels is by grazing.  
Retired PG&E biologist Sally Krenn told me, "Historically, grazing animals, including great herds of elk and deer, have been a vital part of the state's grassland ecology for thousands of years. Managed grazing, when it's done well, actually enhances the organic matter in the soil, improving its ability to store carbon, and it improves the water and mineral cycles and allows the whole ecosystem to function in a healthier way."
In 1992, Bob and Terri Blanchard implemented a managed grazing program on the Pecho Ranch, which they lease from PG&E. The Pecho Ranch is along the rugged coast between Diablo Canyon Power Plant to the south and Montaña de Oro State Park to the north. The ranch is about 3,500 acres, with steep mountains and flat, narrow coastal plains. 
The Pecho Ranch is divided into 25 pastures. The Blanchards allow the entire herd to graze a pasture for several days, creating a brief period of intense impact on the rangeland vegetation. After each grazing period, the pasture is rested for months. According to Bob Blanchard, "The point is to mimic the beneficial effects of the migratory herds."
Those who have hiked the Point Buchon trail that weaves through this beautiful ranch will tell you the Blanchards' program has been a stunning success. In contrast, the treasured and neighboring state park, which has areas that have not been grazed or burned for quite some time, lacks the ecological health and biodiversity of the Pecho Ranch.
The main reason for the increased amount of chaparral and sagebrush on the Central Coast hills and mountains is the lack of grazing and fire. Extensive studies have repeatedly shown that fire and grazing increase species richness and diversity and reduce catastrophic wildfires' risk.
John Lindsey is Pacific Gas and Electric Co.'s Diablo Canyon Power Plant marine meteorologist and a media relations representative. Email him at pgeweather@pge.com or follow him on Twitter @PGE_John.
Get local news delivered to your inbox!
Subscribe to our Daily Headlines newsletter.