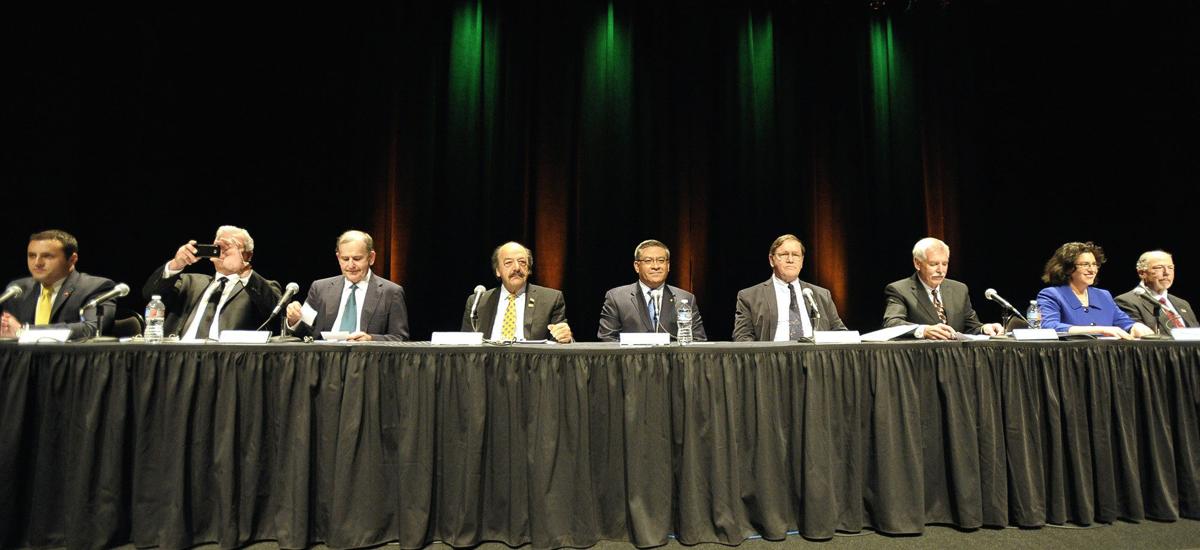 Five of 11 candidates vying for the 24th Congressional District will discuss issues related to business Friday during a candidates forum at the historic Santa Maria Inn in Santa Maria.
The forum, which will be hosted by the Santa Maria Valley Chamber of Commerce and the Committee to Improve North County, begins at 11:30 a.m. and will be streamed live for a regional viewing audience by the Santa Maria Times at santamariatimes.com.
Candidates that will be participating in the forum are Katcho Achadjian, Salud Carbajal, Justin Fareed, Bill Ostrander and Helene Schneider.
The forum aims to provide an opportunity for business leaders to hear from candidates about their positions and ideas on economic development and related issues, according to Glenn Morris, Chamber president and CEO.
"While there are a wide range of issues that are important in elections, the Chamber believes it is essential that our leaders pay attention to those that impact the prosperity of our community," Morris said. "These include topics like job creation, business regulation and trade promotion. By sponsoring a business-focused forum, we ensure that our members, their employees and those who care about economic vitality get these issues discussed."
The 24th Congressional District includes Santa Barbara and San Luis Obispo counties, and a portion of Ventura County.
This story was corrected to amend the number of candidates in the race for the 24th Congressional District. There are 11 candidates in the race.
Get local news delivered to your inbox!
Subscribe to our Daily Headlines newsletter.