A new Lompoc business will look to introduce itself to the community this weekend by sprucing up some local hairstyles while at the same time raising funds to help restore a historic Lompoc institution.
The owners of Cosmoton Academy, a barber and hair school that began operation in January at 1013 North H St., will host a "Charity Cut-A-Thon" from 10:30 a.m. to 2:30 p.m. Saturday, April 20. During the event, attendees will be able to get a haircut from one of the school's students by making a $5 donation that will go to the Lompoc Theatre Project, a nonprofit organization that is working to revitalize the downtown Lompoc Theatre.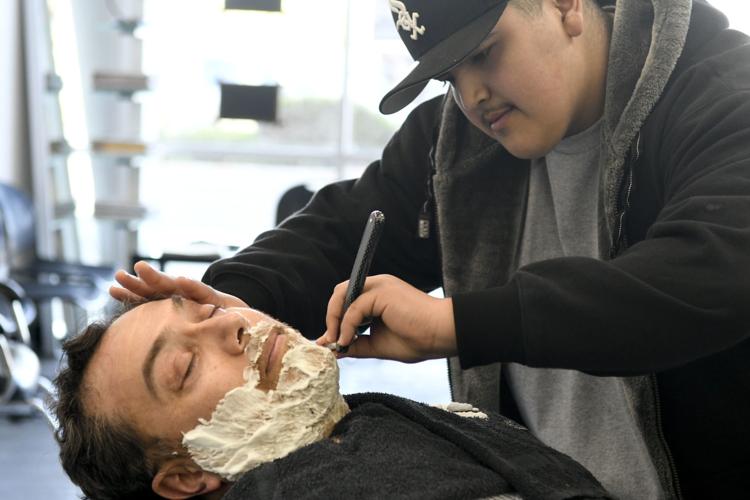 The academy is run by married couple Laura and Michael Funkhouser, both of whom are also instructors. Laura said they have held similar fundraisers in other communities where they've lived and worked — most recently in Santa Barbara — and that they were excited to bring the "Cut-A-Thon" concept to Lompoc.
"It's just a really fun event to give back to the community and the students really like it because they get to do lots of haircuts," she said.
Laura said she and her husband decided to have the event support the Lompoc Theatre Project after learning about that organization shortly after moving to the area.
"We feel like what barbers do is art," she said, "and the Lompoc Theatre Project felt like it'll be a really cool thing to bring art and entertainment and creativity into the community."
During the "Cut-A-Thon" hours, it is expected that seven of the academy's students will be performing the cuts. Laura noted that there will likely also be a few professional hairstylists who will volunteer their time to support the event, and that a bake sale may be held to boost the fundraising.
"We really want to reach out to the community and have people of Lompoc come in and help out in the rebuilding of this great centerpiece of the Lompoc downtown landscape," Michael said.
"We love having fun in a creative atmosphere, doing hair for this very good cause and everyone who participates leaves the school feeling and looking fabulous," he added.
Although the Cosmoton Academy is already serving students and offering services, the owners are planning to host a formal grand opening celebration from 2 to 4 p.m. Sunday, May 5.