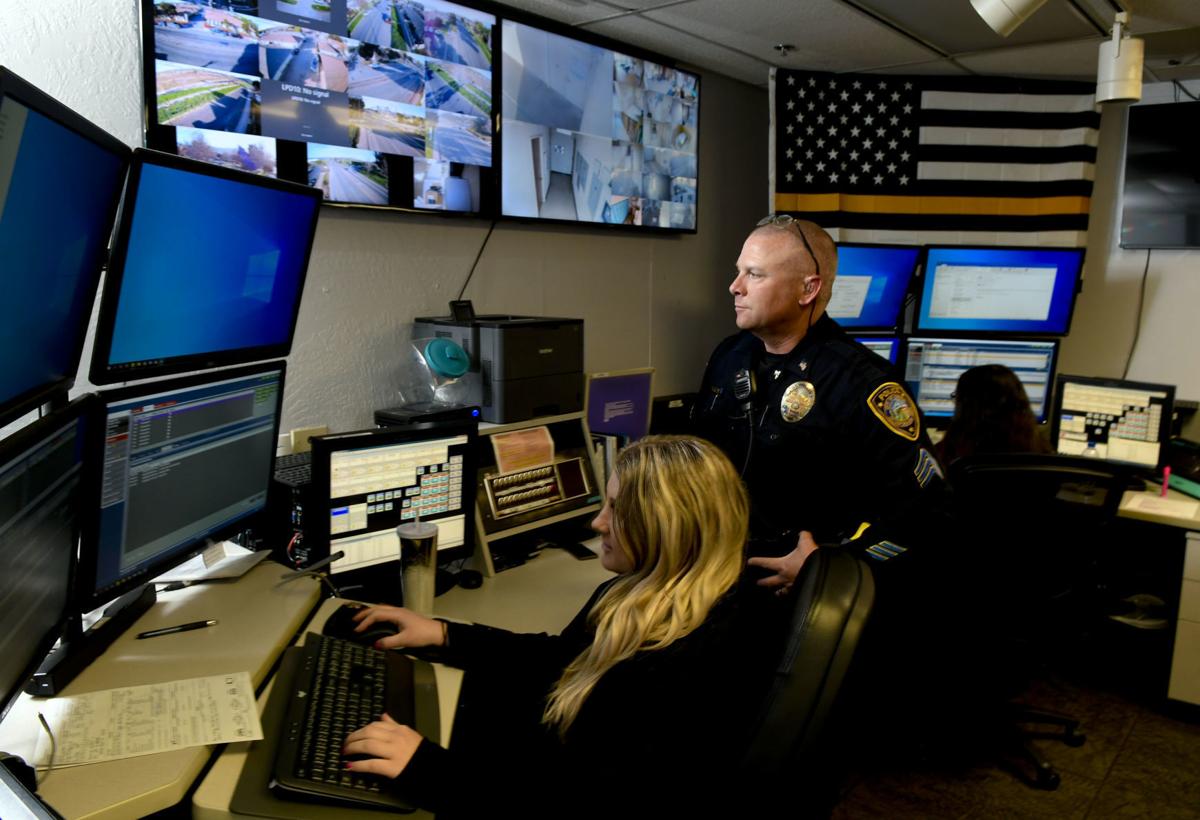 Less than a month after several Lompoc residents jump-started a discussion about potentially redirecting funding away from the city's police force, the officers within the Lompoc Police Department are now set to receive pay raises.
The Lompoc City Council on Tuesday approved an agreement with the Lompoc Police Officers' Association — the union that represents the police department's employees — that will result in all sworn and non-sworn officers receiving a 2% salary increase, as well as increased medical insurance contributions from the city.
The City Council voted 5-0 to approve the one-year agreement, which went into effect retroactively as of July 1 and will remain in place through June 30, 2021. It replaces the previous agreement, which ended June 30.
In accepting the deal that was negotiated between city administrators and union leaders, the City Council approved the appropriation of $126,190 to fund the salary and benefit increases.
Of that appropriation, $92,733 is set to go toward salaries, $17,898 toward retirement, and $15,559 toward benefits, according to a city staff report.
Even with the new agreement, the City Council retains its right to modify or update the Lompoc Police Department's policy manual, which has been a topic of conversation at recent council meetings.
At the June 16 Lompoc City Council meeting, a dozen community members addressed the governing body to ask that it reallocate money away from the city's police department and instead use those funds for social programs and other services that could address the underlying causes of crime and potentially cut down on the need for armed policing.
The so-called "defund the police" movement has gained momentum in the weeks since George Floyd, an unarmed Black man, was killed while in police custody in Minneapolis on Memorial Day.
The Lompoc City Council has not discussed the concept as part of an item on the agenda. 
Lompoc resident Shawndel Malcolm, who was among those calling for the redirection of funds on June 16, addressed the City Council again Tuesday to ask that the council find a way to appropriate the necessary funds to equip Lompoc police officers with body cameras.
Doing so, Malcolm said, could help "stop some of this abusive behavior that is coming out of the Lompoc Police Department."
He did not expound on those alleged behaviors, nor did the council further discuss his idea.
In other business Tuesday, Lompoc City Manager Jim Throop provided an update on city facilities and programs that were closed or stopped due to the COVID-19 pandemic.
In what Throop described as "a good announcement," he said that the city has submitted the necessary paperwork to the state to receive reimbursements as part of the federal Coronavirus Aid, Relief, and Economic Security (or CARES) Act. Throop said that if all goes as planned, the city is anticipating receiving about $536,000 in reimbursements.
Throop also noted that the city's Recreation Division is planning to begin a limited reopening effort on July 13.
After that date, according to Throop, the Anderson Recreation Center will begin processing passports by appointment only, and the Dick DeWees Community and Senior Center will begin reintroducing some of its programs using only rooms that are large enough to allow for social distancing.
The Lompoc Aquatic Center, Throop said, will also begin a phased reopening after that July 13 date, with lap swimming for those who preregister, and some water exercise and advanced-level swim classes.
Throop said that many of the Aquatic Center amenities would remain closed off for at least the remainder of 2020. Those activities not expected back until 2021 include open recreation swim, lower-level swim classes, day camps, rentals for parties or gatherings, water slides and the kids' Aquaplay area. Throop said that Splash Passes would also not return until next year.
The next regular meeting of the Lompoc City Council is scheduled for Tuesday, July 21.
Willis Jacobson covers the city of Lompoc. Follow him on Twitter @WJacobsonLR.
Concerned about COVID-19?
Sign up now to get the most recent coronavirus headlines and other important local and national news sent to your email inbox daily.