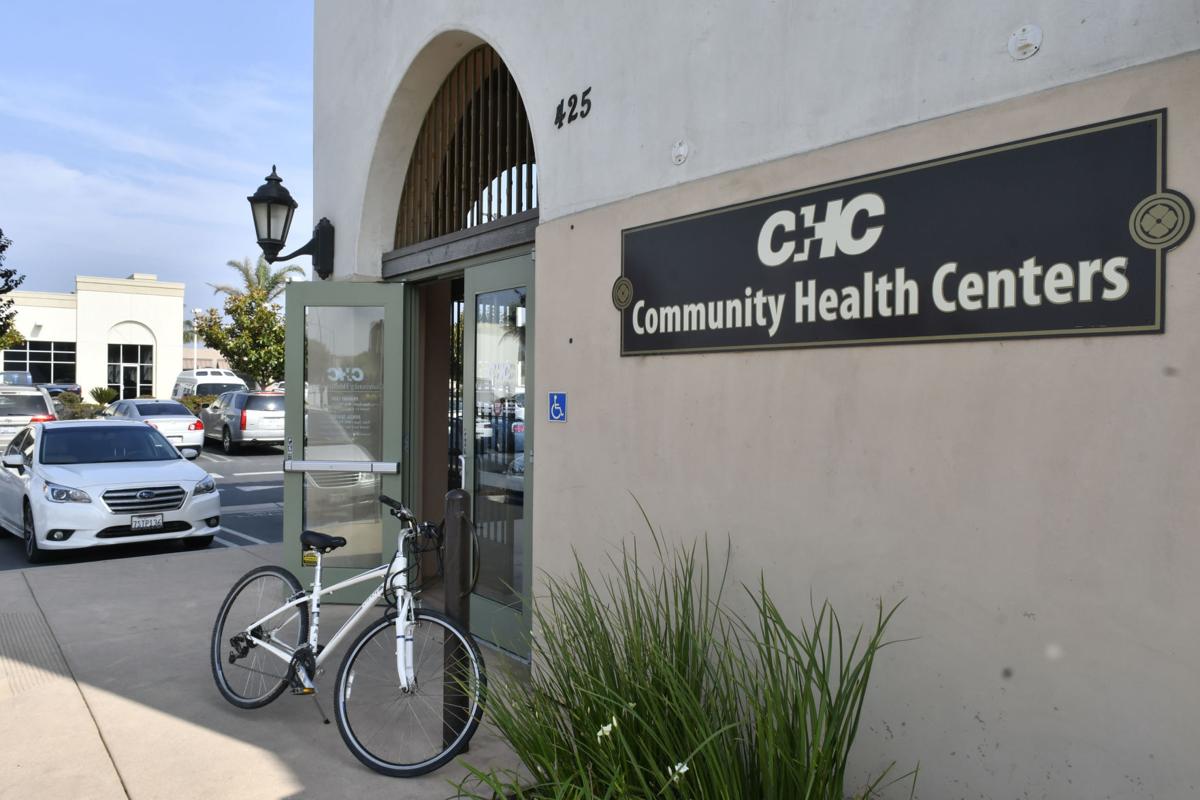 The planned construction of a new health care facility in southwest Lompoc hit a potential roadblock Tuesday night when the Lompoc City Council balked at some of the critical financial terms of an agreement that had been reached between city staff and the developer.
Community Health Centers, or CHC, had been working with the city for much of this year on a proposed project to build a 28,000-square-foot clinic on a 5.18-acre parcel of land at 1220 and 1300 West Ocean Avenue. To move forward, the project needed the City Council to approve a zone change for the site, which had been recommended by the city's Planning Commission, as well as a payment in lieu of taxes, or PILOT, agreement that had been negotiated by city staff.
The fixed terms of that PILOT agreement, however, were a major sticking point for a majority of the council members during the nearly hourlong discussion of the issue at Tuesday's meeting. Ultimately, the council voted 3-2 to approve an ordinance allowing the zone change but only if CHC signed a revised PILOT agreement that would remain in effect in perpetuity. City staff indicated that CHC would not agree to such terms.
Councilmen Jim Mosby, Dirk Starbuck and Victor Vega voted in favor of the motion that included those revised terms, while Mayor Bob Lingl and Councilwoman Jenelle Osborne voted against it.
"It's not about a project," Mosby said of his objections to the recommended terms.
"We're fighting a budgetary issue right now," he later added. "We're just asking for an opportunity for what I consider a fair share."
Much of the dissension was centered on potential tax revenue that the city would lose if the project were to move forward as proposed.
In the PILOT agreement that had been reached between CHC and city staff, CHC, which is a nonprofit organization that would be exempt from taxes, would pay $20,000 per year to the city, with annual increases of 2 percent each year. Those payments would begin with the completion of the project and would continue through the fifth fiscal year after they began, or until a taxpaying tenant moved into a commercial parcel that will be part of the development.
Mosby opened Tuesday's discussion by pointing to the fact that the council had voted 4-1 on June 5 to direct city staff to come back with a PILOT agreement that would last in perpetuity.
Mosby continued to stress that point Tuesday and noted that the city was giving up potentially millions of dollars in tax revenue by rezoning the property. He pointed to a recent report from the Santa Barbara County civil grand jury that recommended that the city analyze where it can increase revenues and identify potential revenue gains, and suggested that a long-term PILOT agreement with CHC falls in line with that recommendation.
Starbuck and Vega seemed to agree.
Starbuck noted that the 50-plus homes that could potentially be built on the same property would bring in rising fees for things like trash collection and utilities.
"There's just so many frays on this that it's scary," Starbuck said of the recommended agreement.
Osborne argued in favor of accepting the terms that had been agreed upon by CHC, which she believes went out of its way to try to bring jobs and economic opportunity to Lompoc. She said that doing so would be a way of showing that the city is "business-friendly."
"This is moving forward; this is employment; this is expanded employment," she said, while adding that the project would likely increase the number of potential buyers for those potential homes if and when they are ever built.
"It is damaging to our community (and) it is damaging to us to ignore this opportunity to move something forward," she added.
Lingl, who had voted alongside Mosby, Vega and Starbuck on June 5 to have city staff seek the perpetuity clause in the agreement, joined Obsorne on Tuesday in recommending moving forward with the suggested terms.
He noted that quality health care is one of the top things people look for when moving to a new city and suggested that the benefits of having an expanded CHC facility — there is currently a smaller 7,000-square-foot CHC on West Central Avenue — could outweigh any negative fiscal impacts.
"I worked in the health care community for 40-plus years (and) Lompoc has a nice health care system, but it is becoming overburdened," he said.
Several CHC staff members and patients addressed the council to encourage approval of the initial agreement. Many of them cheered after Osborne's supportive comments.
A director with CHC said during the meeting that he estimated that 35 new jobs would be created by the center and that it would contribute about $6 million in salary to local residents and would have a profoundly positive impact on the local economy.
No one representing CHC spoke after the council vote to offer any indication whether the organization would be willing to renegotiate.
The next regular meeting of the Lompoc City Council is scheduled for 6:30 p.m. Sept. 4.
Willis Jacobson covers the city of Lompoc for Lee Central Coast Newspapers. Follow him on Twitter @WJacobsonLR.
Get local news delivered to your inbox!
Subscribe to our Daily Headlines newsletter.