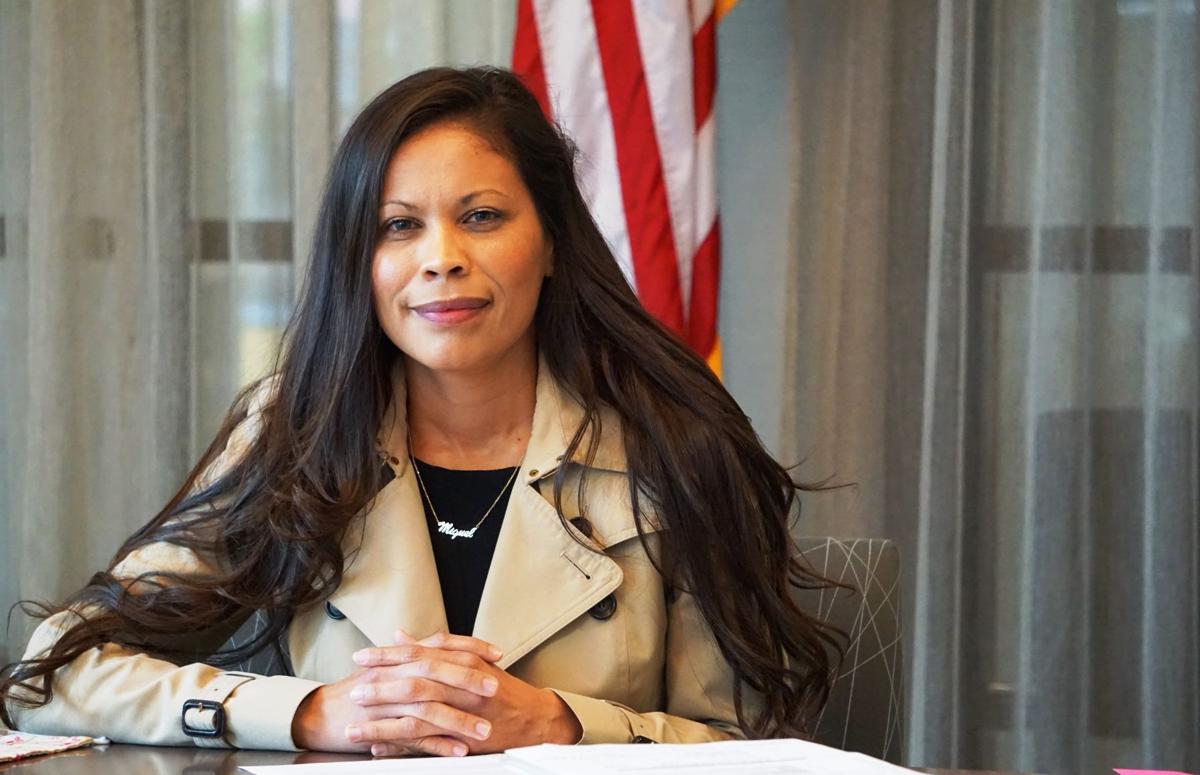 After spending the past 19 months as an appointee on the Lompoc City Council, Gilda Cordova said she had learned a lot about her hometown and the many issues it faces.
Still, she acknowledged that the experience wasn't always fun.
"Have I enjoyed my time on council? Not always," she said. "It is a hard task. But do I enjoy serving the community? I absolutely do. I'm very passionate about that."
It's because of that passion that she is now set to embark on her first political campaign.
Cordova on Wednesday filed the necessary paperwork with the city to run in this year's election to retain her District 1 City Council seat for a full four-year term. She was initially appointed to the seat in January 2019 after former Councilwoman Jenelle Osborne was elected mayor.
"I do have a full-time career and I do participate in other community organizations, so it takes a lot of time for me to be on the council and do all the homework," Cordova said Wednesday. "But, ultimately, I felt like the time that I spent on council was a really good, free time that I was able to go in and get really engulfed in the issues and what's going on in our city. So I really felt compelled to try to continue the work and see what kind of difference I can make."
Cordova's seat is one of three at Lompoc City Hall that will be up for grabs in the Nov. 3 election.
Also to be contested is the District 4 seat currently held by Jim Mosby, and the mayor's position. Lompoc resident Jeremy Ball last week launched a bid to unseat Mosby, who has said he intends to run to keep his seat.
The deadline for challengers to file papers with the city is Aug. 7.
Cordova, who works as a hotel executive, said her campaign has four main pillars: Infrastructure and job creation; public safety; accountability and transparency; and generating more funds for the city's budget.
She expressed a desire to improve the city's infrastructure through public and private partnerships, particularly with Vandenberg Air Force Base. She pointed to VAFB's prominent role in the country's access to space and suggested the military installation could bring about increased opportunity for higher-paying jobs and open up affordable housing in the city.
Cordova also pointed to Lompoc's recent rise in violent crime — there have been 10 reported homicides in the city since the start of 2019, plus several more shootings — and said she considers the safety of residents to be "non-negotiable."
She said she'd like to be able to increase staffing within the Lompoc Police Department, as well as restore the department's community liaison position, which she said could "build strong links" between the police and community.
Along with her professional background, Cordova has also served with various community organizations, including as president of Explore Lompoc, as a member of the Lompoc Family YMCA's board of directors, with Leadership Lompoc Valley, with the Economic Development Committee and as an honorary commander at VAFB.
She said her experience has her uniquely positioned to help Lompoc grow.
"There's got to be some level of a business approach and a business mindset for us to actually be able to deliver results to the residents of Lompoc," she said. "In my profession, I'm tasked with delivering results and delivering metric results, so I want to be able to dive into that and do that for Lompoc."
While Cordova admitted she was a bit nervous to launch a political campaign, she said she was even more excited about the prospect of continuing to serve a community that molded her into the person she is. She noted she grew up in some of the neighborhoods that are now feeling the effects of rising crime and diminishing resources.
"I truly am passionate about making a difference and being that voice that says, 'I understand; I come from that,'" she said. "And getting involved and serving our community is the first step to being able to be a leader in this community."
Willis Jacobson covers the city of Lompoc. Follow him on Twitter @WJacobsonLR.
Get local news delivered to your inbox!
Subscribe to our Daily Headlines newsletter.