Lompoc Police on Friday arrested a 30-year-old resident in the fatal stabbing of Theophus Lee Bennett near a Lompoc dog park on April 3. 
Kenneth Robbie Whalen was arrested on suspicion of murder at Pine and North X streets. He is being held on $1 million bail. A subsequent search warrant also was served at the location Whalen was seen leaving, in the 1600 block of West Cherry Avenue.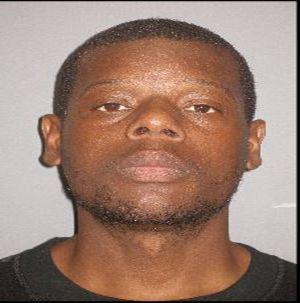 Bennett, 33, died after being stabbed near Lompoc's Barkin Park, located at 300 W. Barton Ave. Bennett may have been homeless, according to reports.
Officers were sent to Barkin Park around 6:20 a.m. on a report of a stabbing. Once there, they discovered Bennett, who "had in fact been stabbed multiple times," Lompoc Police Sgt. Chip Arias wrote in a report on the incident.
Bennett, according to Lompoc Police, was treated by paramedics as he was transported to Marian Regional Medical Center in Santa Maria, but was pronounced dead at the hospital.
Lompoc Police are continuing to seek more information about the stabbing and encourage anyone with tips to call Detective David Lamar at 875-8124.