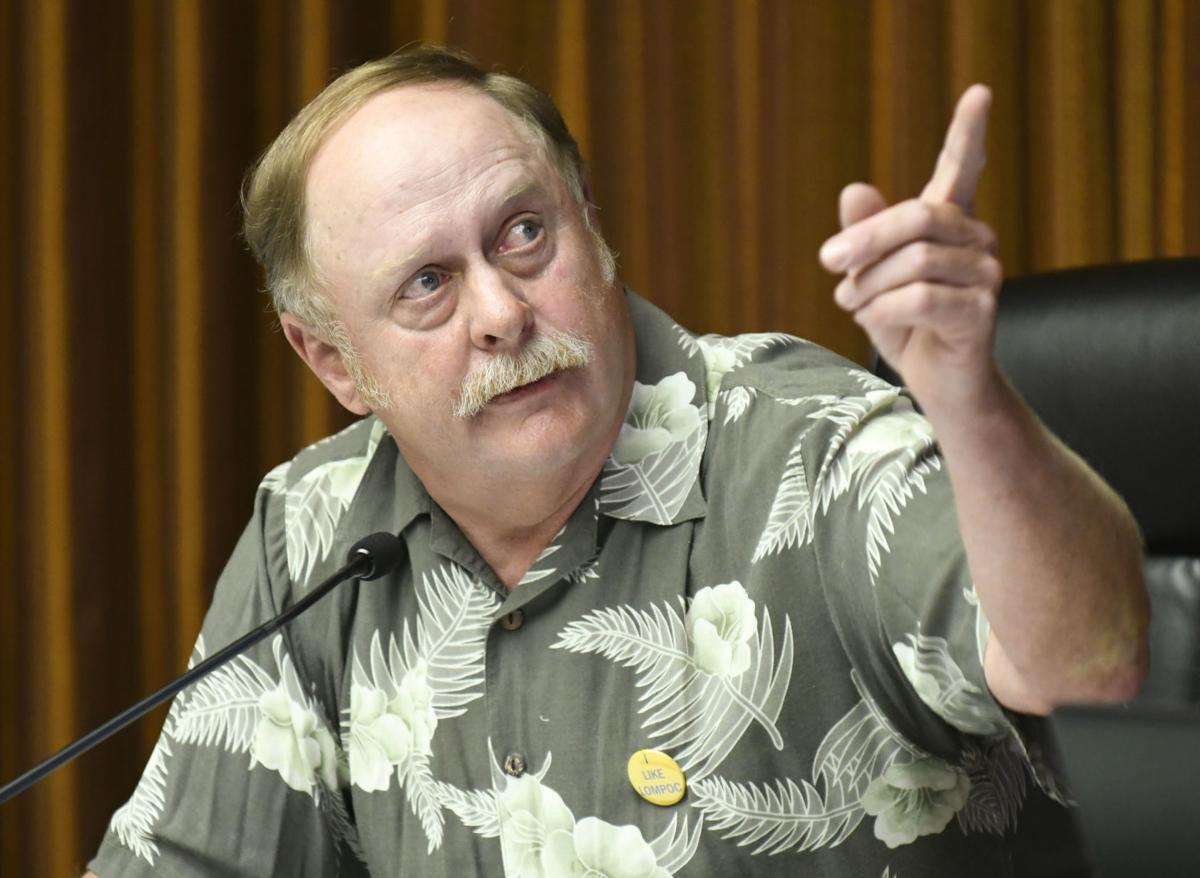 Lompoc residents may be on the verge of seeing a significant cut in their electric bills.
In a continuing effort to assist residents who may be struggling financially as a result of the COVID-19 pandemic, the Lompoc City Council on Tuesday directed staff to look into the feasibility of using more than $1 million in clean energy credits to provide rebates to the city's electric customers.
Dirk Starbuck, who initially proposed the plan, said he would like to see the money left over from the city's estimated $3.2 million in so-called carbon credits — he estimated that about $2 million was available — be used to directly benefit utility customers across the board. He threw out a ballpark figure of each customer receiving a credit of $150, a total that Financial Services Manager Melinda Wall suggested could be doable.
"Being that we're in an emergency, it would be something that we could do rather rapidly," Starbuck said. "I'm doing Podunk math and [I'm thinking], 'OK, with what's left, we can do it.'"
The move to have staff look into the idea was unanimously supported by the City Council, which also directed staff to return as soon as possible with a proposal on how such a program could work.
Lompoc isn't the first city to explore the concept.
The Redding City Council in late March authorized $50 rebates to its utility customers using its share of greenhouse gas emission allowances made available under a state program aimed at reducing pollution.
Lompoc Councilman Jim Mosby noted during Tuesday's discussion that he had researched Redding's situation and he said he felt a similar program could work in Lompoc. He suggested that the proposed $150 rebate could carry over multiple months for those customers whose monthly bills are less than $150.
"This could save a lot of people a lot of anguish," Mosby said.
Along with figuring out the logistics of how such a rebate program would work, city staff will need to look into exactly how much the city has available in carbon credits and if there are any outstanding projects that are set to receive any of those available funds.
In March, shortly after the Lompoc City Council declared a local emergency due to the ongoing coronavirus crisis, the governing body voted to waive all utility late fees and stop utility shut-offs for the duration of the emergency declaration.
Those moves were made in addition to several options that the city provides for residents experiencing hardships, such as extended repayment plans and payment assistance programs.
On Tuesday, the council authorized staff to continue to utilize and expand or modify those programs and agreements for an additional two months after the shelter-in-place restrictions are lifted in an effort to give customers time to restore their employment and income.
Starbuck said he was hopeful that city staff would be able to return with information on the viability of a rebate program by the next regularly scheduled City Council meeting on May 19.
"The urgency's now … so the sooner we can get it back, the better it would be for the citizens," he said.
Coronavirus Series: Local impact and reaction to COVID-19 on the Central Coast
We are working hard to get answers about the impact and reaction to the coronavirus in Santa Barbara County, this is a collection of those stories. Do you have a question about coronavirus in Santa Barbara County? The Santa Maria Times news staff will work to answer your questions. Post them to our Facebook page, or email MCooley@SantaMariaTimes.com. You can support the work of local journalists working hard in your hometown by signing up for a News+ Membership online.
Willis Jacobson covers the city of Lompoc. Follow him on Twitter @WJacobsonLR.
Concerned about COVID-19?
Sign up now to get the most recent coronavirus headlines and other important local and national news sent to your email inbox daily.