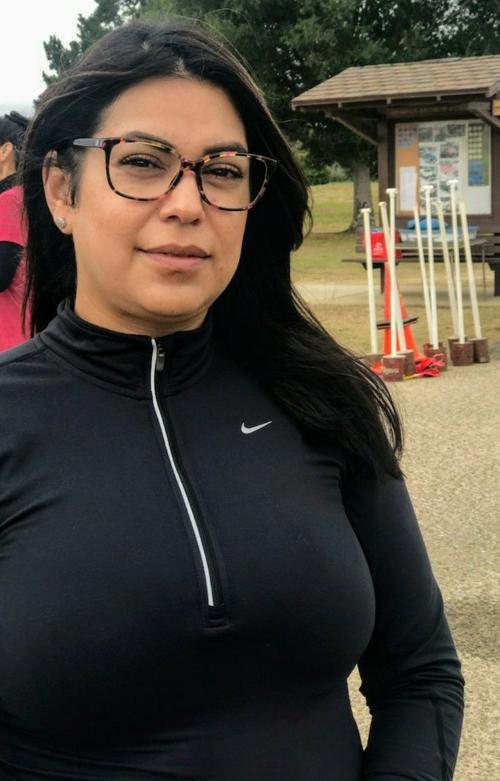 Lorena Rios, an aide at Carnahan Physical Therapy, has been announced as the ninth nominee for this year's Valley of the Flowers Peace Prize.
Rios was nominated by a client who found Rios to be a highly compassionate person who empathizes with those in the throes of physical need, according to the Peace Prize committee. This client found Rios attentive, understanding of his limitations and goals, and reported that she encouraged him to make the most out of his sessions.
Rios' noted helpfulness and reassuring personality were not limited to him. She always has a ready smile and offers encouragement and a good word to co-workers and other patients, even those to whom she is not assigned, the committee reported.
Despite the taxing nature of her job, Rios does not go home at the end of her shift. Instead, she goes to a private home where she serves as a caretaker. She does not go home after that, either. Her third job is assisting her father on his food truck. And, on top of all that, she managed to raise a daughter who graduated from a local high school in June.
"Sadly, we hear less and less about individuals such as Lorena these days," read a portion of a statement from the peace prize committee. "She truly embodies the maxim put forth by Mother Teresa, which posits that not all of us can do great things, but we can all do small things in a great way. Lorena's simple, yet significant, levels of support and her positive way of being make her an ideal nominee for this year's Peace Prize."
You have free articles remaining.
The annual Peace Prize ceremony is scheduled for 3 p.m. Sunday, Jan. 26, at the Valley of the Flowers United Church of Christ, 3346 Constellation Road.