The Lotus River dispensary opened for business Saturday, becoming Lompoc's newest retail cannabis shop, as well as one of the city's largest such stores.
The establishment, located at 921 W. Laurel Ave., received its certificate of occupancy from the city on Feb. 20 and celebrated a soft opening Saturday with on-site food and drinks, as well as specials.
The dispensary, located in a 3,300-square-foot building, joined what is becoming a crowded field in the local market. It is the second adult-use cannabis dispensary to open in the city this year, and the eighth since the start of 2019.
Owner Tracy Brenner, a self-described entrepreneur with a background in commercial real estate, said she was excited to finally open up shop and serve what she hopes is a large clientele.
"Our thing is customer service, No. 1," she said, noting that staff will also be able to help customers with medicinal needs. "The community and the client comes first. We just hope that our place is warm and inviting and that people come in here and feel relaxed and de-stressed from their workdays."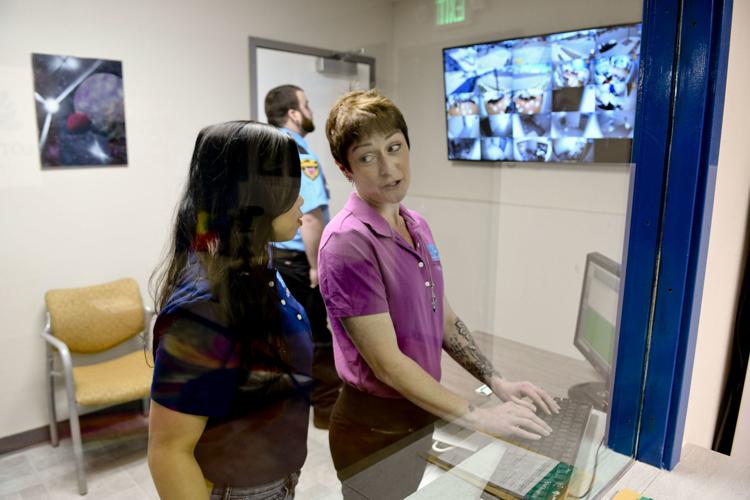 To that end, Brenner has prominently placed several pieces of artwork from local artists on the walls in the waiting area and dispensary room floor. That was all part of an effort, along with the name itself, to create a "zen-like" atmosphere, she said.
"We know that some people rush in after work and we hope that the artwork and just everything about this place just kind of takes it down a notch for everybody," she said.
The business has a staff of 16, some part-time and some full-time. All of the staff members are local, Brenner said.
Brenner, who is from Valencia, said that she grew to love Lompoc and the surrounding Central Coast over the past year while working to get Lotus River up and running.
"We plan on having a lot of fun with the community," she said. "We just want to have open arms to the community, and any nonprofits can contact us and we're always open to give back and be involved. We'll have a lot of involvement in the community."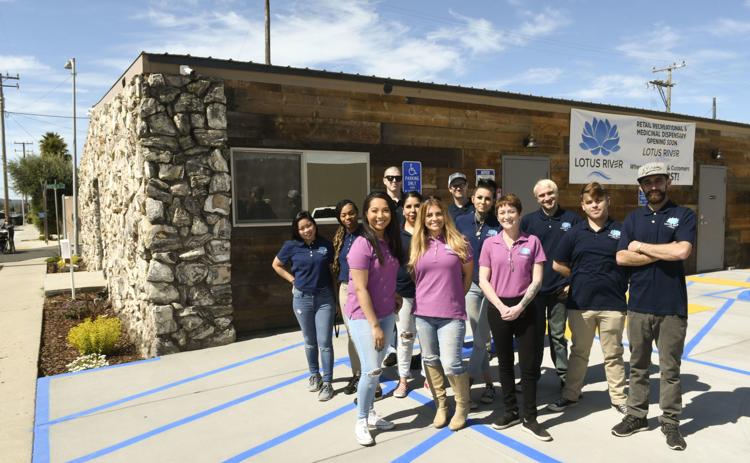 With eight dispensaries in a town with an estimated population of 43,000 residents, Brenner acknowledged that she and her fellow dispensary operators in Lompoc will be competing to attract the same customers. Still, she said she was hopeful that everyone would find success.
"I respect all of them and I wish all of them could make it," she said of her colleagues/competitors. "In my book, is it too many? Probably. I mean that's just a fact, you know, but I do wish everybody could make it because I think I know how hard it is to go through ... this process and go through all the hurdles."
The business, which will be open from 9 a.m. to 10 p.m. Monday through Saturday and 9 a.m. to 8 p.m. on Sundays, has planned several events over the next month to celebrate its opening, Brenner said. She was not yet ready to reveal all those plans, but said that people can stay up to date by following the Lotus River Lompoc Instagram page at instagram.com/lotusriverlompoc/.
A post announcing Saturday's opening on the Instagram page noted that the business was "SUPER EXCITED to open and officially be a part of [the] #Lompoc family."
Willis Jacobson covers the city of Lompoc for Lee Central Coast Newspapers. Follow him on Twitter @WJacobsonLR.
Get local news delivered to your inbox!
Subscribe to our Daily Headlines newsletter.