When Mayor Jenelle Osborne moved to Lompoc 20 years ago from southern Texas, she was excited to relocate to a community so close to the coast.
Her arrival, however, coincided with the start of restrictions at Surf Beach — Lompoc's closest publicly accessible shoreline — that are enforced each year by officials at Vandenberg Air Force Base to protect the Western snowy plover, a small bird species categorized as threatened by the U.S. Fish and Wildlife Service. Those restrictions limit public access to just 1.25 miles of shoreline and have sometimes led to full closures of the beach.
"It's therapeutic to go out to the beach and take a walk and listen to the rolling waves and the crashing of the ocean and watch a sunset," Osborne said Monday from her office at Lompoc City Hall. "You relax at the beach and talk to people, even if you don't know them — it's just part of building a community. To have that taken away, even for a newer resident like myself, was disheartening."
Significant changes in how the beach is accessed and patrolled could soon be on the horizon, however.
This year, Osborne and other city leaders helped jump-start a conversation that not only could lead to those restrictions — and occasional closures — becoming a thing of the past at Surf Beach, but that could also lead to the construction of a new boardwalk, the reopening of the estuary at Ocean Park for various watersports and the return of recreational fishing at the beach.
"It's a process, but there's a chance," said Lompoc City Councilman Jim Mosby, who has also helped lead the effort for change. 
Beach held hostage?
Over the past 20 years, Lompoc community members have spoken out against the annual plover restrictions, which are enforced during the bird's nesting season from March to September.
Many have used the phrase "Free Surf Beach" as a rallying cry to express their belief that the beach has been forcibly taken from them.
While those complaints have remained a point of concern for two decades, they hadn't led to any actual movement for change — until now.
Councilman Jim Mosby and former mayor John Linn traveled to San Luis Obispo to deliver the signed petitions, which argue for the elimination of the restrictions at Lompoc's nearest beach, to the Coastal Commission during the first day of this month's meetings. The move came less than two months after Lompoc City Manager Jim Throop drafted — and current Mayor Jenelle Osborne delivered — a letter to the commission asking that it not only consider eliminating the closures, but that it also open the beach up to recreational fishing.
Sparked by a desire to regain opportunity at the beach, the Lompoc City Council directed City Manager Jim Throop in May to draft a letter to the California Coastal Commission expressing the community's desire to have increased access and fishing at Surf Beach. The timing of the letter was key, as officials from VAFB were planning to recommend a new five-year beach management plan to the Coastal Commission that essentially was a continuation of the same plan that had been in effect since VAFB began protecting the plovers at the beach in 2000.
The letter was hand-delivered to the commission at its May 10 meeting in Oxnard by Osborne, who then was approached by a coastal commissioner who said the topic would be postponed to allow for more discussion between all parties with a stake in Surf Beach's management.
"Usually when you're dealing with the state and federal level, they keep plugging along and go, 'Thanks for your input,' … but they didn't do that," said Osborne, expressing surprise at such a swift response. 
Shortly after that meeting, Mosby began collecting signatures from community members as part of a petition for changes in the beach's management. Mosby took the nearly 3,000 signatures in early July to the Coastal Commission, which had scheduled a stakeholder meeting for later that same month.
Open for fishing?
On July 26, representatives from several different agencies met at Surf Beach for discussions and tours of both the beach and nearby Ocean Park, which contains the estuary that connects to the Pacific Ocean.
Among the attendees at that meeting were officials from the city of Lompoc — including Throop and Osborne — as well as from the Coastal Commission, VAFB, Santa Barbara County, and both the U.S. and California departments of Fish and Wildlife.
Do you support the reopening of Surf Beach without nesting violation restrictions?
It was at that meeting that the city learned that it would need to appeal to the state to have Surf Beach recategorized as a conservation area, rather than its current designation as a preserve, to have the beach opened up for fishing.
Mosby, a Lompoc native, said he used to enjoy going to Surf Beach to fish with his father and grandfather. 
"We're not really looking for something new; we're just looking to be allowed to do things that we've done before," he said of regaining that lost access. 
Further, it was officials from VAFB who proposed the development of a boardwalk from Ocean Park, which is managed by the county, to Surf Beach, which is managed by VAFB. The boardwalk could run above the plover habitats, allowing people to walk between the two locations without disturbing the birds and their nests, and also contain lookouts as well as signage to inform people about the plovers and surrounding ecosystem.
Do you think visitors to Surf Beach will respect/protect the Snowy Plover habitat without violation punishments?
Osborne, who noted she was encouraged by the discussions, said the boardwalk proposal from the base falls in line with what she sees as a renewed effort to work with the Lompoc community under Col. Anthony Mastalir, who took over as commander of the 30th Space Wing at VAFB two weeks prior to the July 26 meeting.
Another example, she pointed out, is the base deciding this year to count plover violations at Surf Beach and Ocean Park separately, instead of as one combined count. That change is credited by some as having helped to keep the beach and park open throughout this year's nesting season, which VAFB officials ended early on Sept. 20 due to the plover chicks having fledged.
Osborne said base officials also have expressed a desire to one day possibly discontinue plover violation counts entirely, ramping up educational efforts so the community can essentially monitor itself at the beach. 
Do you think that the Ocean Beach Park estuary should be opened to non-motorized watersports?
VAFB public affairs confirmed Tuesday that the base was looking to "rework the violation count process," but said that at this time base officials still are planning to enforce beach restrictions and partial closures during the plover nesting season and that violations will still be counted and violators cited.
"Vandenberg remains committed to protecting the beach habitat but has heard the voice of the citizens of Lompoc," Mastalir said Tuesday.
"As the installation commander, it is my job to see that we do right by both the environment and the community that supports us," he added. "Our efforts and partnerships have resulted in our ability to preserve public access to Lompoc's most cherished oceanfront throughout the entire summer for the first time in three years. I have no doubt that we will continue to work together and find future success in this matter for years to come."
What's next?
VAFB officials are planning to present their updated management plan to the Coastal Commission at meetings scheduled for Dec. 11 through 13 in Calabasas.
While there is no guarantee the ideas discussed in July will be part of that plan, Osborne believes "huge inroads" were made and that some changes could become reality sooner than later. 
Lompoc city staffers already have begun drafting an appeal letter to the state to open up fishing, and another letter to the county to have Ocean Park opened for watersports.
Do you think that Surf Beach will actually be reopened?
Mosby, who is a county parks commissioner, said he is also planning to start a discussion within the county parks commission about having nonmotorized watersports allowable at Ocean Park. He is searching for photos that show the location of the old boat ramp that was used at the park decades ago, back when it hosted a Lompoc Ski Club, in the hopes that another can be installed.
"If we could get some canoeing and kayaking and even windsurfing, wouldn't that be fabulous for the people?" he asked. 
When do you think Surf Beach will be reopened?
If the VAFB management plan is approved by the Coastal Commission in December, it would go into effect in 2020. That approval could kick-start efforts by the base and city, among other entities, to seek out partners to create educational materials as well as funding.
If a boardwalk is approved, for example, Osborne suggested that a combination of state, county and federal money could be used for its construction.
"It's not a solution that will happen overnight, but it is a plan and it is proactive and I really think that it will completely improve and change how Ocean Park and Surf Beach are accessed and also seen by visitors," Osborne said.
Would you use Surf Beach/Ocean Beach Park more often if it were not subject to closures from plover nesting violations?
Would the reopening of Surf Beach/Ocean Beach Park be an economic driver for Lompoc?
092419 Ocean Park estuary 04.jpg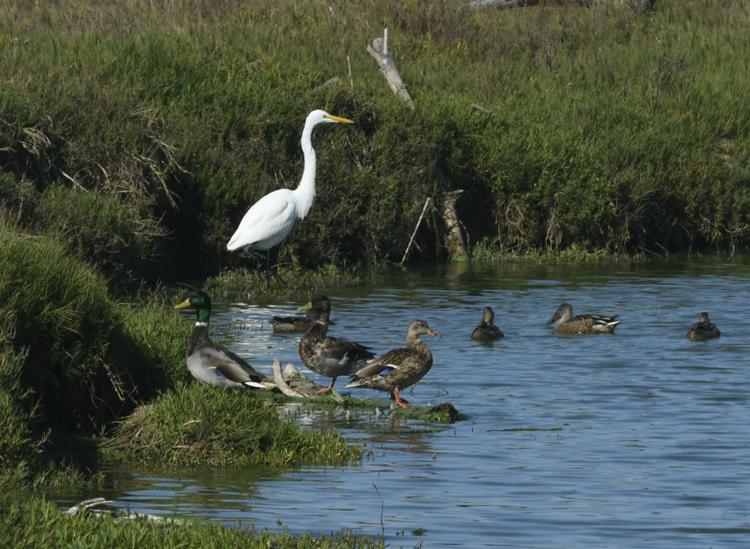 092419 Ocean Park estuary 02.jpg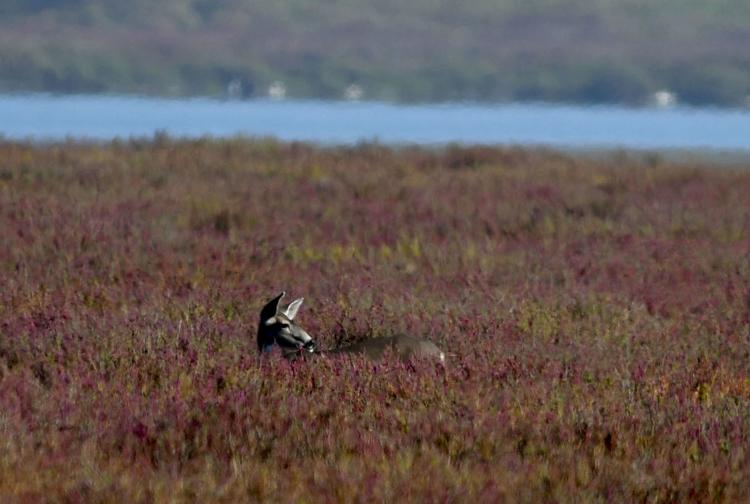 092419 Ocean Park estuary 05.jpg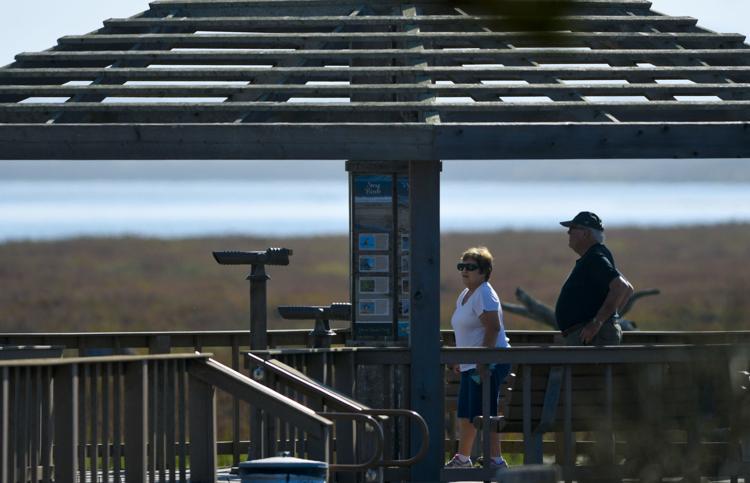 092419 Ocean Park estuary 01.jpg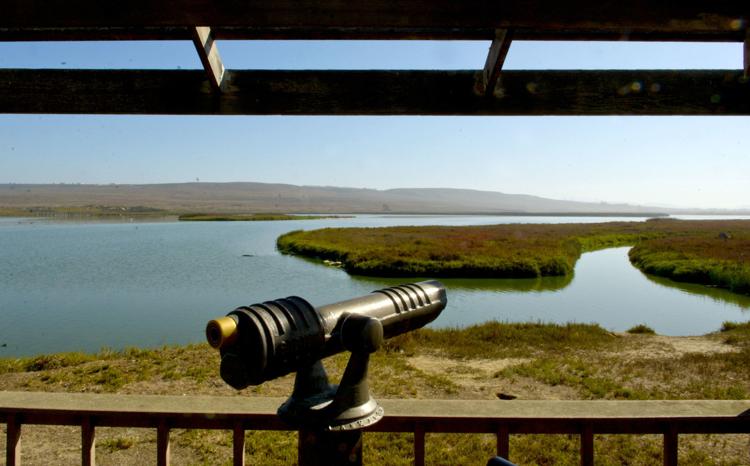 092419 Ocean Park estuary 03.jpg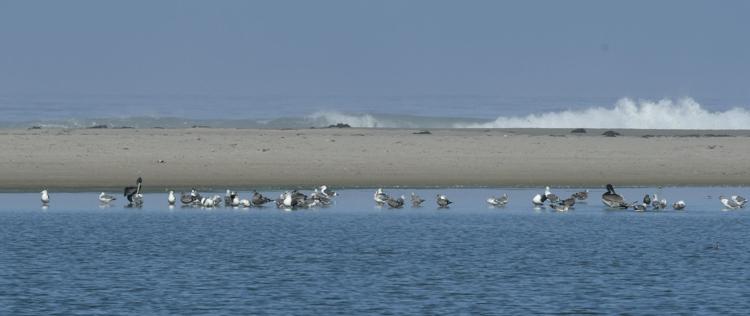 092419 Ocean Park estuary 06.jpg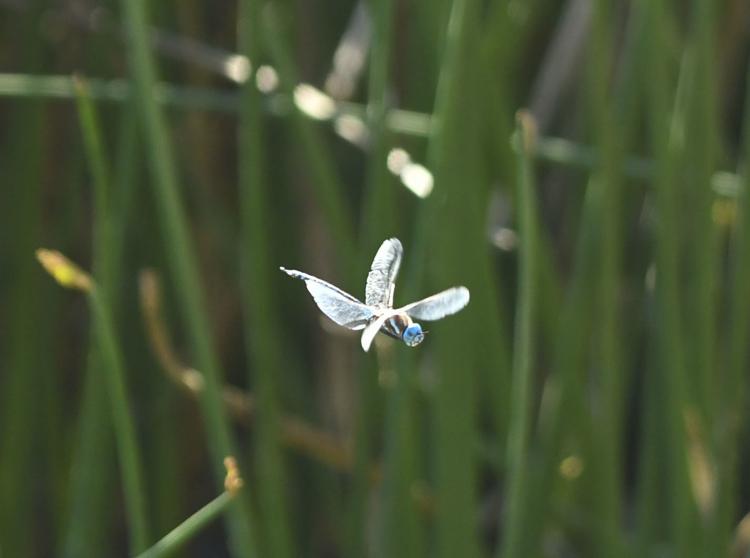 092419 Ocean Park estuary 08.jpg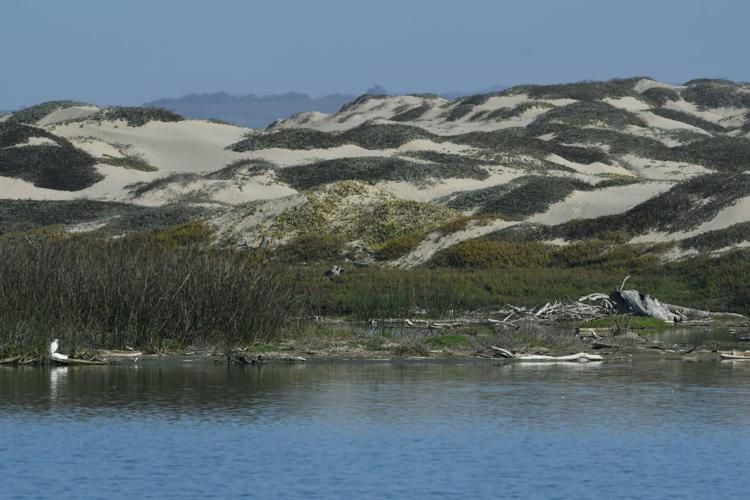 092419 Ocean Park estuary 07.jpg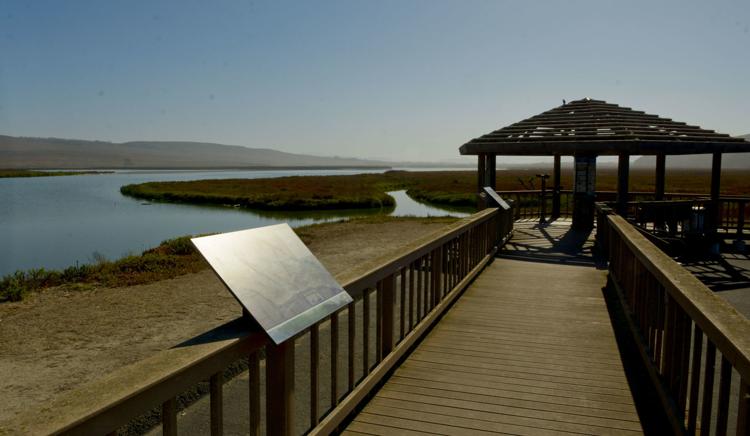 092419 Ocean Park estuary 09.jpg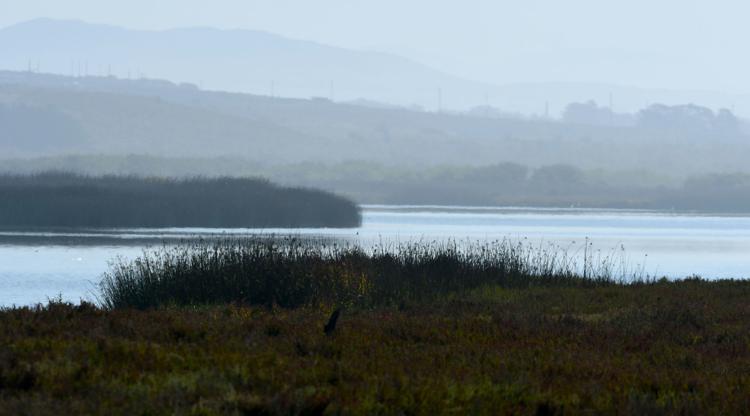 092419 Ocean Park estuary 10.jpg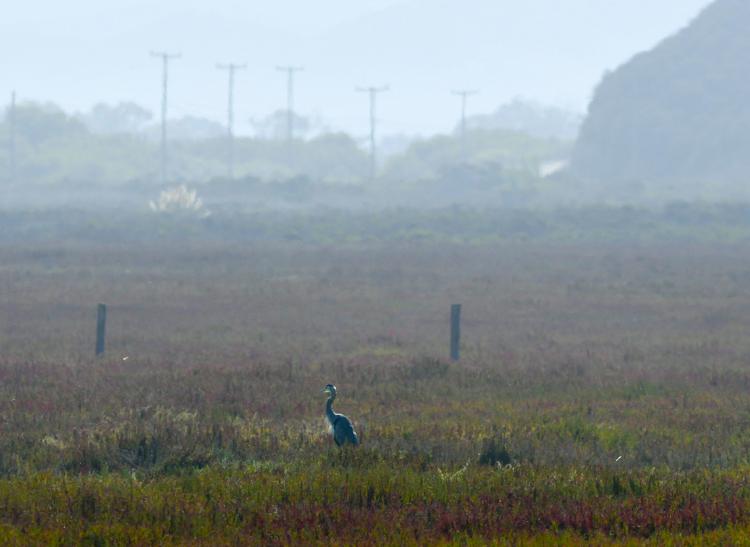 092419 Ocean Park estuary 11.jpg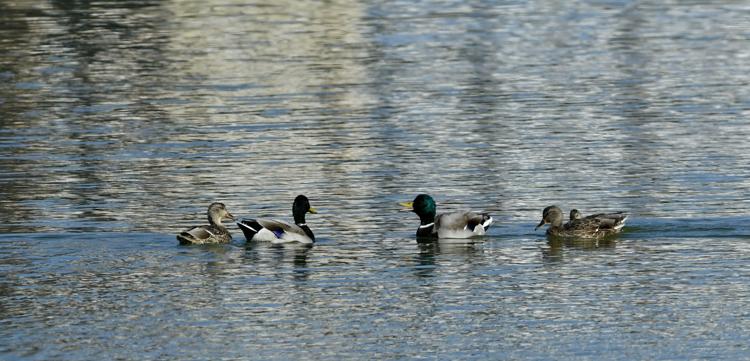 092419 Ocean Park estuary 15.jpg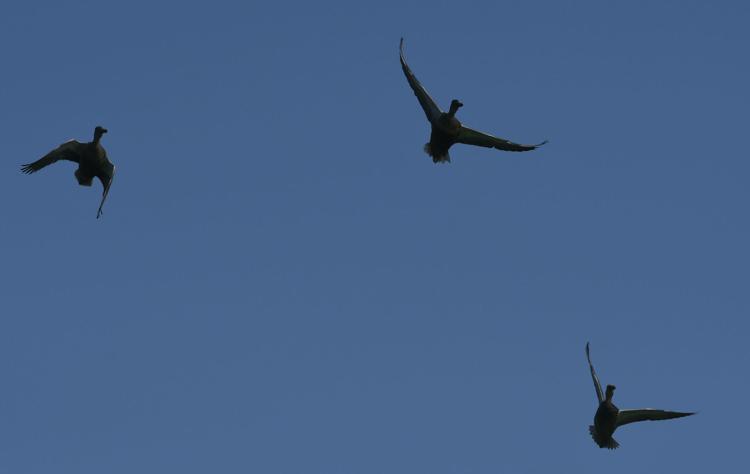 092419 Ocean Park estuary 12.jpg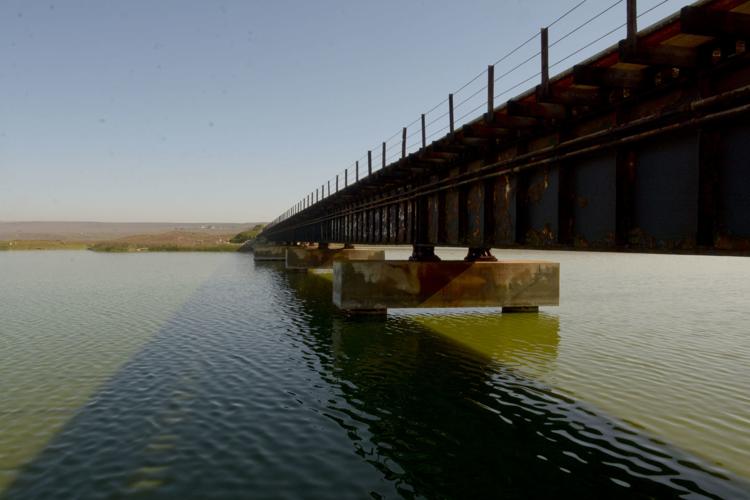 092419 Ocean Park estuary 13.jpg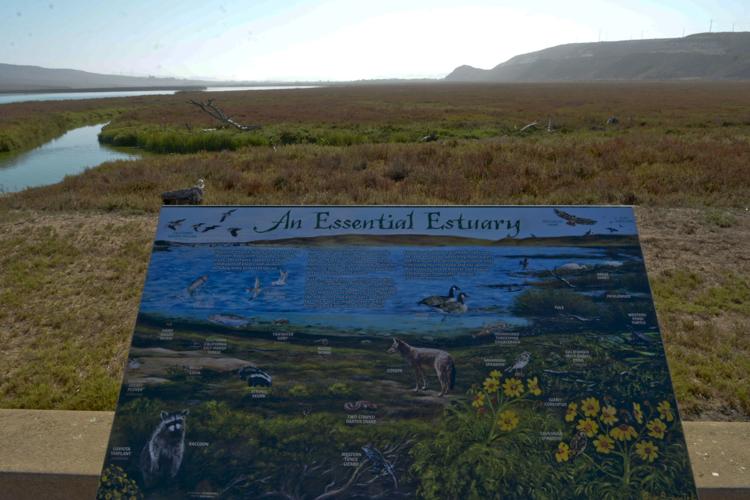 092419 Ocean Park estuary 14.jpg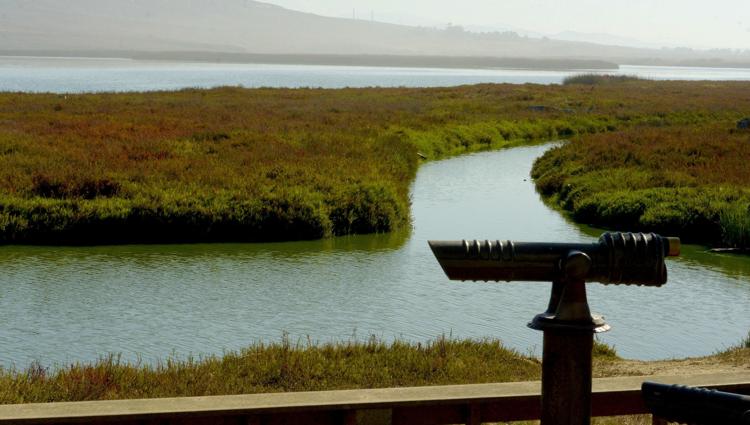 Willis Jacobson covers the city of Lompoc for Lee Central Coast Newspapers. Follow him on Twitter @WJacobsonLR.
Get local news delivered to your inbox!
Subscribe to our Daily Headlines newsletter.