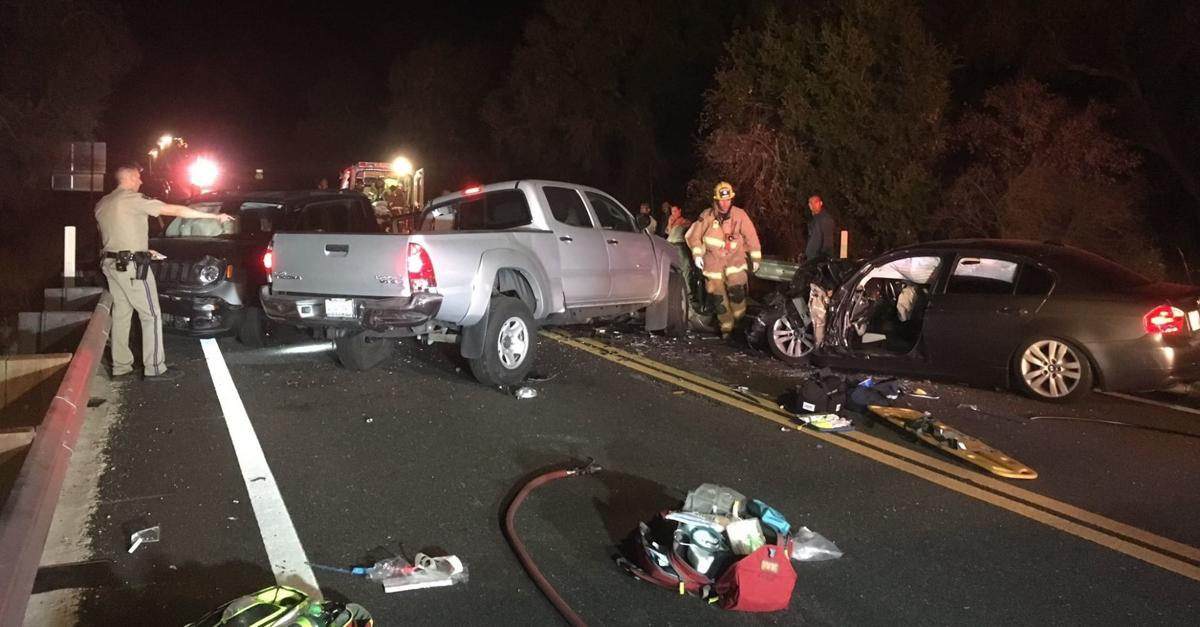 The man arrested on suspicion of driving under the influence of alcohol following a crash Saturday on Highway 154 was an off-duty Santa Barbara County Sheriff's Office employee, a sheriff's spokesman said.
The Buellton office of the California Highway Patrol responded to the accident. Javier Antunez, 44, a custody lieutenant from Goleta assigned to the Main Jail, was driving one of the vehicles involved in the collision, said Lt. Erik Raney, sheriff's adjutant and public information officer.
Following a preliminary California Highway Patrol investigation, he was placed under arrest for driving a motor vehicle while under the influence of alcohol and causing injury, Raney said.
Antunez, who has been employed with the Sheriff's Office since 1999, has been placed on administrative leave pending an internal investigation, Raney said.
The CHP said Antunez was driving a 2008 BMW eastbound on Highway 154 just east of the entrance to Cachuma Lake Recreation Area about 7:10 p.m. when it crashed head-on into a westbound 2009 Toyota Tacoma driven by 43-year-old Enrique Calderon-Mendez of Santa Barbara.
You have free articles remaining.
A 2017 Jeep was unable to avoid the vehicles, which had collided in the eastbound lane, and struck the rear of the Tacoma, according to the CHP report.
Antunez and his passenger, Esther Emiko Trejo, 45, of Santa Barbara, both suffered major injuries and were transported by AMR ambulance to Santa Barbara Cottage Hospital for treatment.
Calderon-Mendez suffered minor injuries, and two of his passengers — Dolores Gutierrez, 60, and Evelia Dominguez, 48, both of Santa Barbara — suffered moderate injuries and were also taken by AMR ambulance to Cottage Hospital.
A fourth passenger in Calderon-Mendez's car suffered major injuries and was flown by CalSTAR helicopter to Cottage Hospital.
The Jeep driver was uninjured, the CHP report said.
Highway 154 was closed for about two hours by the crash.